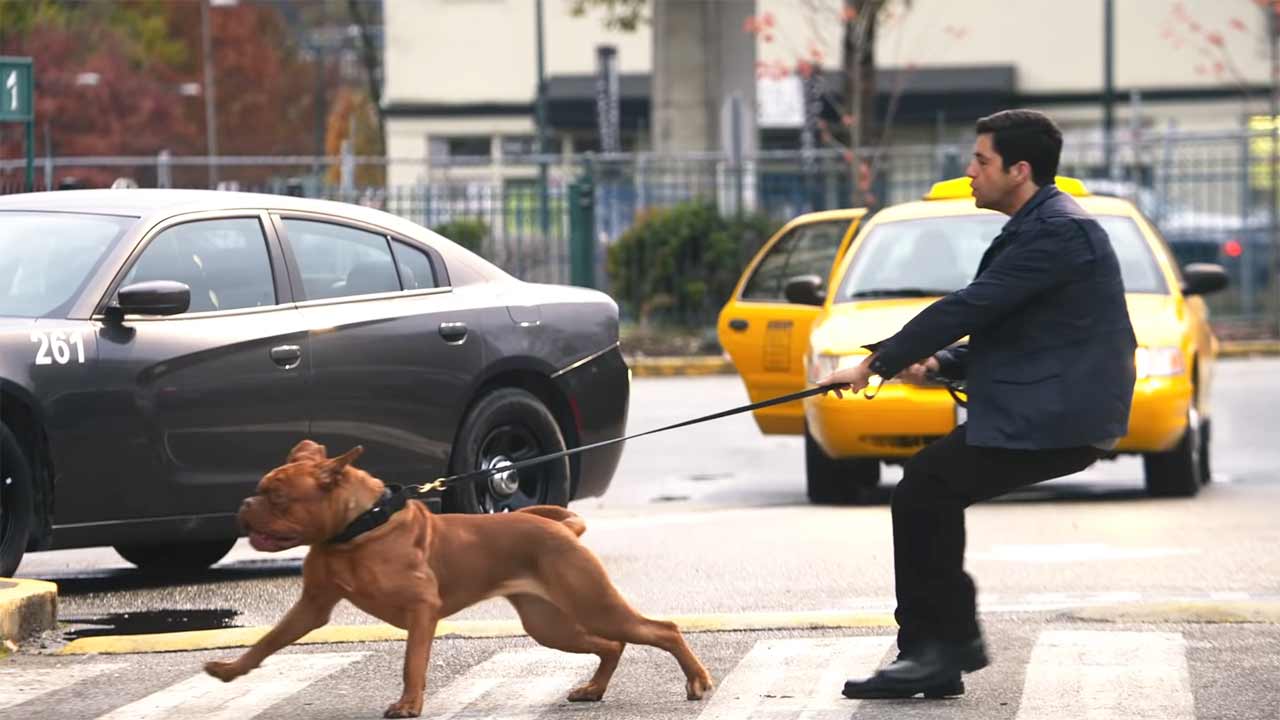 Die Älteren unter euch mögen sich an den 1989er Film "Scott & Huutsch" mit Tom Hanks in der Hauptrolle erinnern, jetzt folgt die Serienadaption des skurrilen Hund-Polizisten-Duos und für einen kurzen Moment dachte ich, man habe dafür den Titel hin zu "Turner & Hooch" geändert, damit man das auseinanderhalten kann, es als sauberes Sequel gilt. Aber nein, so hieß und heißt auch der damalige Film im Original! Wieder was gelernt… Keine Ahnung, warum man bei uns unbedingt den Vornamen statt des Nachnamens von Detective Scott Turner heranziehen musste, plus dieser schrecklichen Eindeutschung des Hundenamens. Jedenfalls folgt jetzt die Serienadaption auf Disney+, ebenfalls mit unterschiedlichen Benamungen, analog zum Film. Hier der offizielle Trailer zur tierischen Dramedy (zunächst im englischen Originalton, darunter findet ihr auch die deutsch synchronisierte Fassung).
"The pet he didn't want might be the partner he needs. When an ambitious, buttoned-up US Marshal inherits a big unruly dog, he soon realizes the dog he didn't want may be the partner he needs. 'Turner & Hooch" stars Josh Peck as Scott Turner, son of Detective Scott Turner portrayed by Tom Hanks in the 1989 film of the same name."
Verantwortlich für Idee und Drehbuch der Serien-Adaption ist übrigens Matt Nix, der mir (und einigen anderen Leuten) das großartige "Burn Notice" beschert hatte. Der Charakter von "Scott & Hooch" dürfte zwar deutlich anders gelegen sein, aber es gibt schlechtere Grundlagen. Im Cast bekommen wir unter anderem Paul Campbell ("Battlestar Galactica"), Becca Tobin ("Glee"), Doron Bell ("Snowpiercer") oder auch Bryce Hodgson ("iZombie") zu sehen.
Die erste Staffel von "Scott & Huutsch" wird ab Mittwoch, dem 21. Juli 2021, über Disney+ zu sehen sein. Dann wird wöchentlich eine neue Episode der insgesamt zwölf Folgen veröffentlicht werden, bis am 6. Oktober dann das Staffelfinale verfügbar gemacht wird. Hier abschließend noch das offizielle Postermotiv zur Serie:
Bild: Disney+

-->