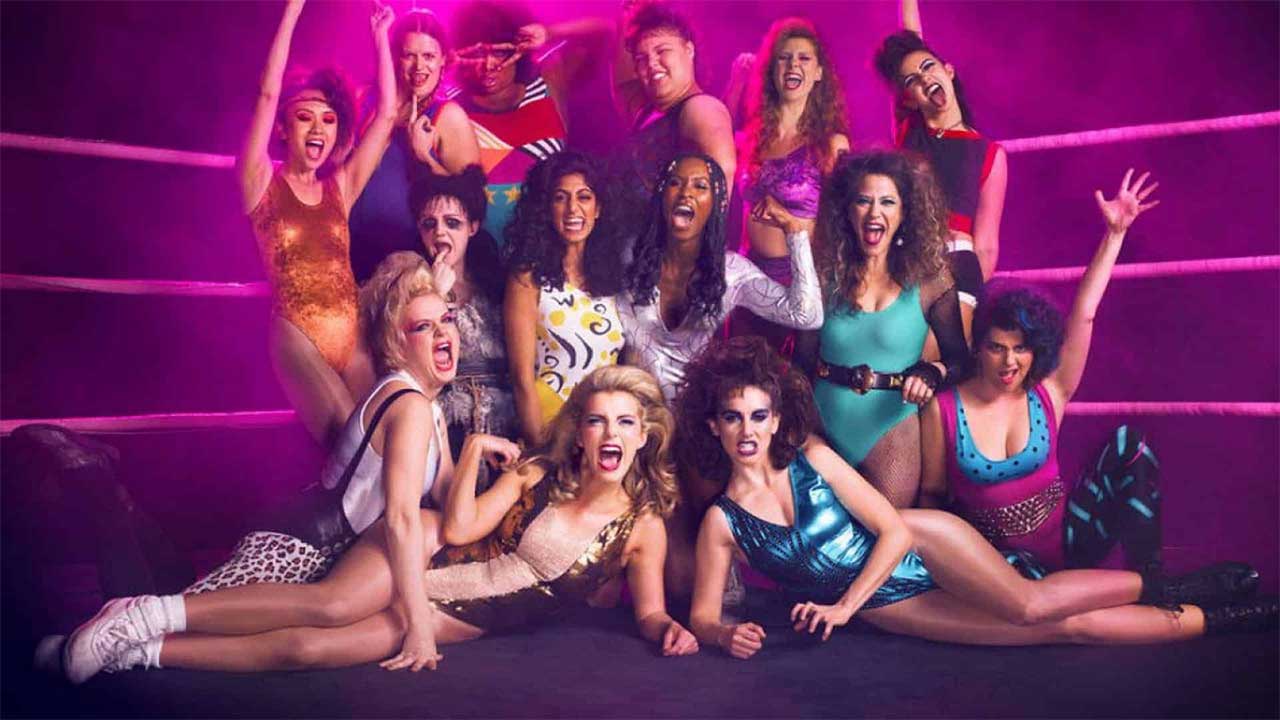 Traurige Nachricht aus dem Hause Netflix: Die beliebte Dramedy-Serie "GLOW" wird nicht mehr fortgesetzt. Eigentlich war im August vergangenen Jahres offiziell bekanntgegeben worden, dass es zu einer vierten und letzten Staffel mit den "Gorgeous Ladies of Wrestling" kommen würde, jetzt hat der Streaming-Anbieter eine Kehrtwende gemacht. Der Grund: der Coronavirus.
Die Serienschaffenden Liz Flahive und Carly Mensch haben in einem Statement an Deadline verlauten lassen:
"COVID has killed actual humans. It's a national tragedy and should be our focus. COVID also apparently took down our show. Netflix has decided not to finish filming the final season of GLOW. We were handed the creative freedom to make a complicated comedy about women and tell their stories. And wrestle. And now that's gone. There's a lot of sh*tty things happening in the world that are much bigger than this right now. But it still sucks that we don't get to see these 15 women in a frame together again. We'll miss our cast of weirdo clowns and our heroic crew. It was the best job." They ending their note to fans with a plea: "Register to vote. And please vote."
Anfang des Jahres hatte man bereits drei Wochen gedreht, die erste Folge der neuen Staffel war bereits abgedreht und die zweite gestartet, als die Pandemie mit voller Wucht einschlug und Restriktionen einen Weiterdreh unmöglich gemacht haben. Neben der Tatsache, dass der Drehort Los Angeles besonders stark von der Viruswelle betroffen ist, spielen der große Cast und die allgemein hohen Produktionskosten in die Entscheidung des Streaming-Anbieters mit rein, die Arbeit an der Staffel komplett einzustellen. Nach "The Society" und "I Am Not Okay With This", die bereits im August gecanceled worden waren, musste also erneut ein eigentlich beliebtes Format dran glauben. Netflix zu Deadline:
"We've made the difficult decision not to do a fourth season of GLOW due to COVID, which makes shooting this physically intimate show with its large ensemble cast especially challenging. We are so grateful to creators Liz Flahive and Carly Mensch, Jenji Kohan and all the writers, cast and crew for sharing this story about the incredible women of GLOW with us and the world."
Super, super schade, wie ich finde. Und ein bisschen ungewöhnlich. Gerade, weil ja schon ordentlich Arbeit, Zeit und Geld in die Produktion geflossen war. Ich habe ja absolutes Verständnis dafür, dass man (A) sparen muss und (B) sich alles verzögert. Aber dann dreht halt Ende 2021 weiter oder so. Oder ist es etwa derart schlecht um Netflix bestellt? Vielleicht haben Verträge und Abmachungen dafür gesorgt, dass man erstmal offiziell den Stecker ziehen musste und es gibt ggf. die Möglichkeit, irgendwann nochmal anzusetzen? Es wäre jedenfalls wünschenswert, denn "GLOW" hat ein vernünftiges Serienende verdient. Und wenn es nur ein Abschluss in Spielfilmlänge oder so ist.
Wer nochmal die ersten drei Staffeln Revue passieren lassen möchte, kann sich ja unsere Reviews dazu durchlesen: Staffel 1, Staffel 2 und Staffel 3.
via: deadline | Bilder: Netflix