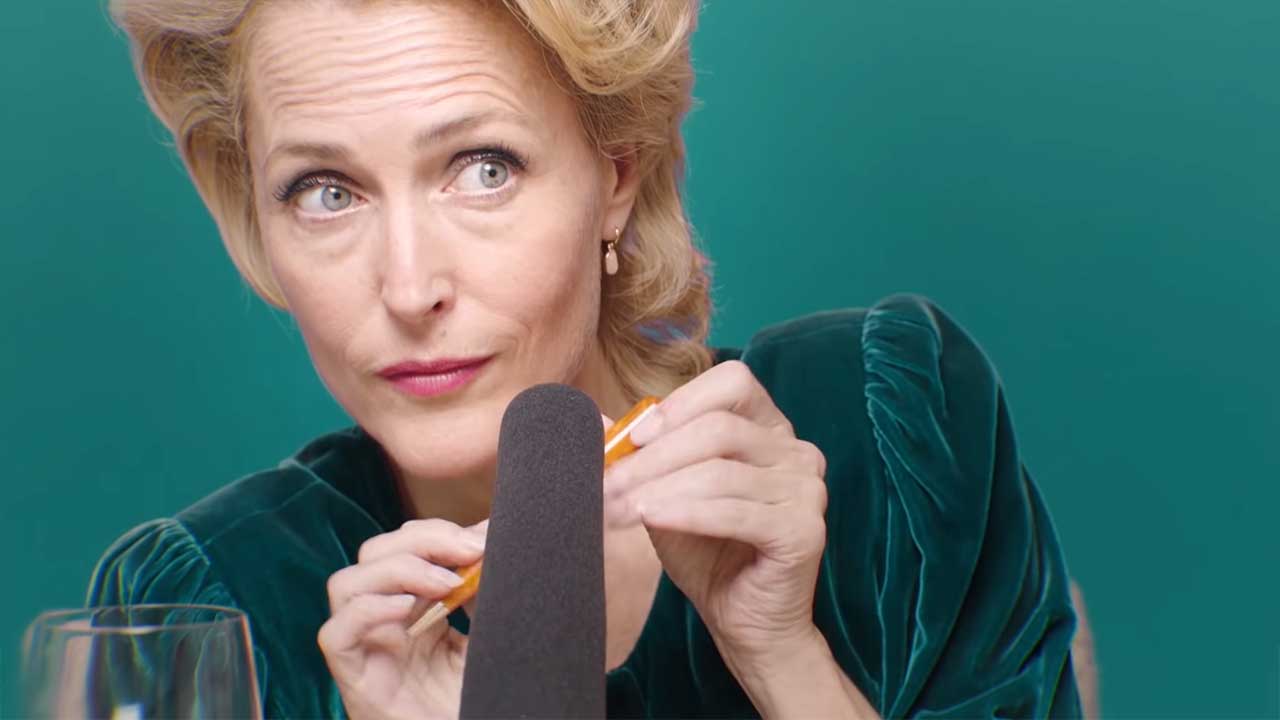 Die Abkürzung ASMR steht für "Autonomous Sensory Meridian Response" und steht ganz grob ausgedrückt für das sensorische Empfinden ganz leiser Laute. Sei es geflüsterter Worte, vor allem aber dem Spiel mit Gegenständen. Leises Klicken, Oberflächen-Streicheln oder sonstige ansonsten kaum hörbare Geräusche, die durch den Fokus darauf ungewohnt laut und hörbar erscheinen und so ein gewisses Empfinden auslösen (genauere Definition am Ende des Beitrags).
Dass sie mal ein solches Video machen würde, hätte Gillian Anderson sich vermutlich vor einigen Jahren nicht mal im Ansatz vorstellen können. Zu Promozwecken für die aktuelle zweite Staffel "Sex Education" (Review) hat sie aber einen Flüsterkurs besucht und lässt uns ein paar Minuten daran teilhaben. Mal was anderes (und irgendwo ja ganz gut passend zum Setting der Serie).
"Icon, legend and star Gillian Anderson's Dr. Jean Milburn gives you an aural treat with some ASMR."
Mehr ASMR? Wir hatten eine (stark vereinfachte) Video-Ambiente-Variante mit Glumanda am Lagerfeuer verbloggt.
Hier abschließend noch die etwas ausführlichere Beschreibung von ASMR, sollte es auch nach dem Video noch nicht ganz getriggert haben:
"Autonomous Sensory Meridian Response (abgekürzt ASMR) bezeichnet die Erfahrung eines kribbelnden, angenehm empfundenen Gefühls auf der Haut (sogenannte Tingles); oft ähnlich erlebt wie sanfte elektrostatische Entladungen. Es beginnt typischerweise auf der Kopfhaut des Hinterkopfs und bewegt sich entlang des Nackens und der oberen Wirbelsäule bis in den Schulterbereich. Vielen Menschen hilft ASMR beim Einschlafen. Dieses Gefühl ist für die meisten Personen mit Entspannung, Beruhigung und Wohlbefinden verbunden. ASMR wird häufig durch akustische, visuelle und taktile Sinnesreize (sogenannte Trigger, deutsch 'Auslöser') ausgelöst, seltener auch durch bloße persönliche Aufmerksamkeit und Zuwendung durch eine andere Person. Typische Auslöser dabei sind:
– bestimmte Geräusche (z. B. das Reiben von Händen oder Lippengeräusche),
– ruhige Stimmen und sanftes Flüstern,
– beruhigende Handbewegungen (siehe Reiki), oder
– leichte Berührungen am Kopf (z. B. beim Haarewaschen oder beim Haarekämmen)."
via: klonblog