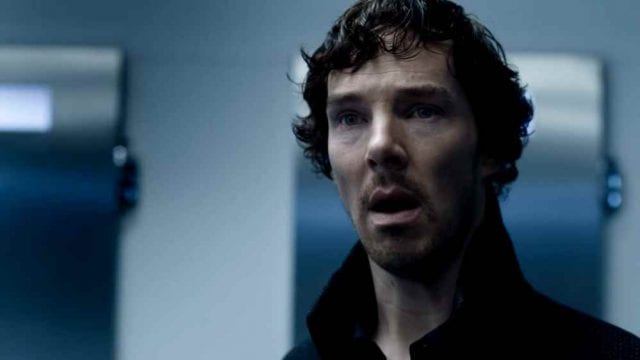 Wow. SO macht man Trailer. Nur eine Minute und dreißig Sekunden und ich kann es schon jetzt kaum noch erwarten bis die vierte Staffel Sherlock beginnt. Das war zwar schon vor dem Trailer so, aber jetzt kribbelt's sogar schon richtig. Seit dem gerade auf der Comic Con in San Diego veröffentlichten ersten Trailer wissen wir nun endlich mit Sicherheit, dass die neue Season 2017 herauskommen wird. Und die ersten Bilder versprechen neben Explosionen und Schock vor allem eins: einen herausragenden Benedict Cumberbatch.
"The roads we walk have demons beneath. And yours have been waiting for a very long time." (Mark Gatiss als Mycroft Holmes)
"It's no spoiler: We explicitly said it is the darkest season yet and still obviously full of laughs and fun, but is generally tonally dark." (Mark Gatiss als Mark Gatiss, Co-Creator von Sherlock)"
Sherlock, Season 4: First Look
Cant't wait.
via: Entertainment Weekly