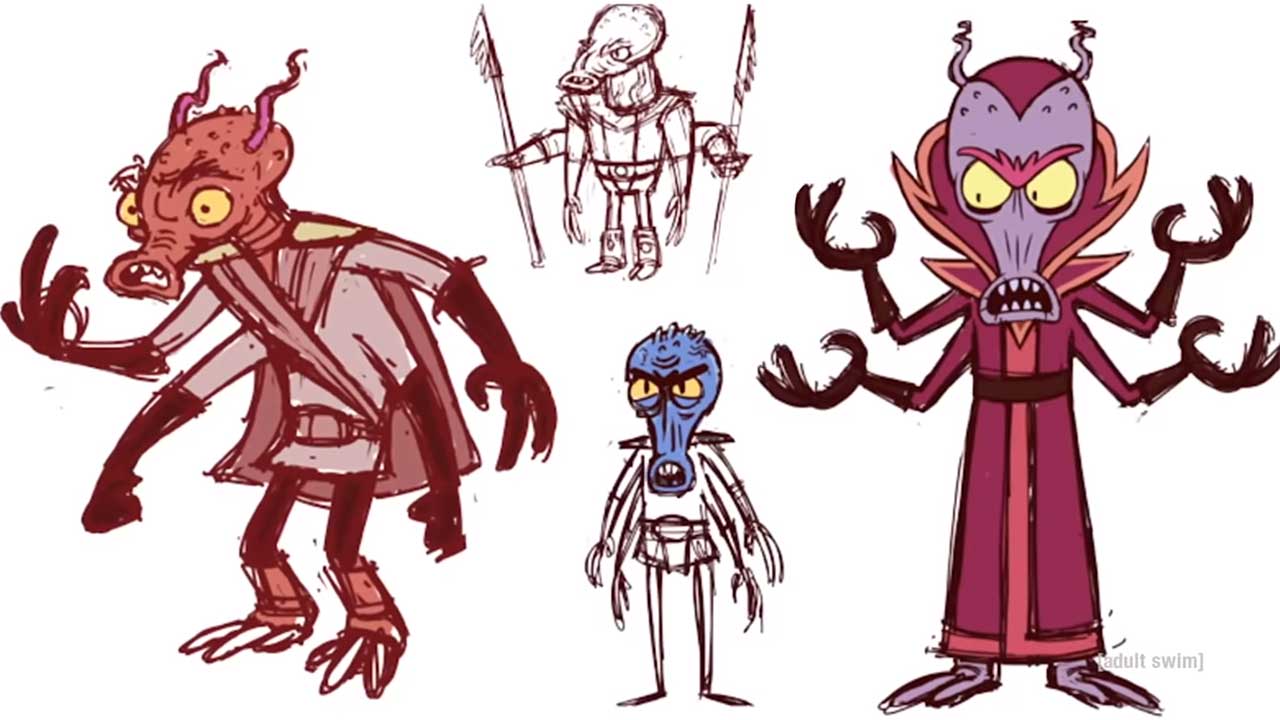 Mit "Character Creation Secrets" schenkt Adult Swim uns erneut einen kleinen Einblick in die immer komplexer werdende Produktion der Animationsserie "Rick and Morty". Character Designer erklären, wie sie bei der Erstellung neuer Figuren vorgehen und was im Zuge der Serie besonders wichtig ist. Wie immer ein paar interessante Einsichten bezüglich der Produktion, inklusive ein paar ursprünglicher Skizzen von Charakteren.
"Rick & Morty character designers show us their favorite unused designs, giving us a peek at the incredible range of options the show runners are given. Viewers will learn why one character design rises to the top out of many options and variations."
Aktuell laufen ja (endlich!) wieder neue Folgen von "Rick and Morty" (zumindest in den USA und hierzulande über TNT Comedy) – hier mein Review zur Episode S04E06 "Never Ricking Morty". Mehr zu "Rick and Morty", auch abseits der neuen Folgen, gibt es hier bei uns im Blog-Archiv zu sehen. Unter anderem neuere Featurettes zu den Herausforderungen der Animation oder auch den Arbeiten am Soundtrack der Serie.