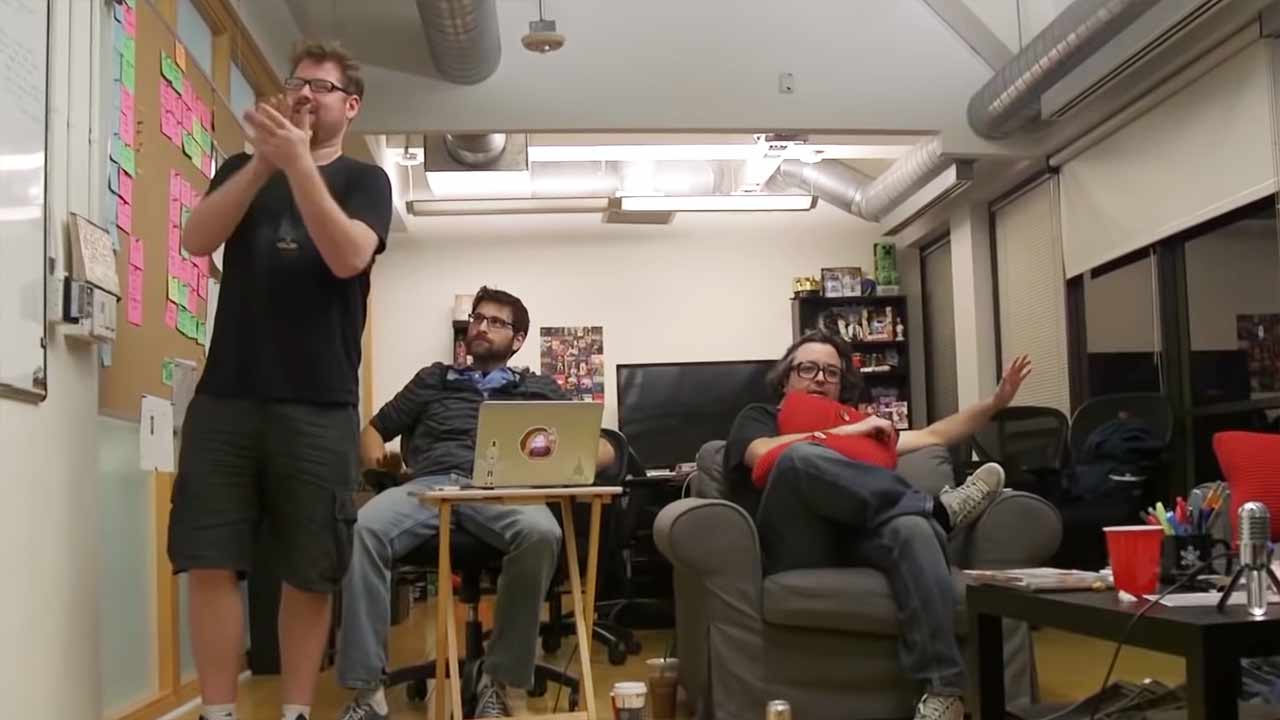 Behind the Curtain liefert uns mit "How They Write Rick and Morty" nach unter anderem "The Office" oder auch "Breaking Bad" erneut interessante Einblicke in die Entstehung einer der besten Fernsehserien ihrer Zeit. Dass eine animierte Serie in diese illustre Riege geschafft hat, sagt durchaus bereits einiges über deren Qualität aus, würde ich meinen. Redakteur N.T. Jordan hat einige interessante O-Töne und gar ein paar Video-Schnipsel zusammengestellt, in denen die Erfinder und Showrunner von "Rick and Morty", Dan Harmon und Justin Roiland, sowie einige Drehbuchautoren der Erfolgsserie über den Arbeitsprozess am Format berichten. Wie werden Ideen ersponnen, wie werden daraus Drehbücher geschrieben und letztlich alles in eine kompakt anfühlende Form gegossen?
"Listen to Dan Harmon, Justin Roiland, and staff writers break down how they write Rick and Morty."
Wer an mehr und von offizieller Seite stammenden Making-of-Erläuterungen interessiert ist, sollte sich vor allem die "Inside the Episode"-Videos anschauen, die zu jeder Episode der aktuellen vierten Staffel "Rick and Morty" veröffentlicht worden sind (ich habe sie jeweils am Ende meiner Einzelreviews zu den Folgen eingebunden). Außerdem gab es im Laufe der vergangenen Monate noch einige übergreifende Behind-the-Scenes-Videos, die uns zum Beispiel gezeigt haben, wie Komponist Ryan Elder den Soundtrack der Serie gestaltet, neue Science-Fiction-Gegenstände erdachte werden, Regie bei "Rick and Morty" geführt wird, neue Charaktere erstellt werden oder auch immer komplexer werdende Animationen umgesetzt werden. Da sollte für jeden etwas dabei sein, denke ich. Ansonsten weise ich abschließend nochmal auf unser komplettes "Rick and Morty"-Archiv hier im Blog hin, das mit diesem Beitrag hier mittlerweile bei exakt 150 Posts angelangt ist (Jubiläum!).
via: laughingsquid