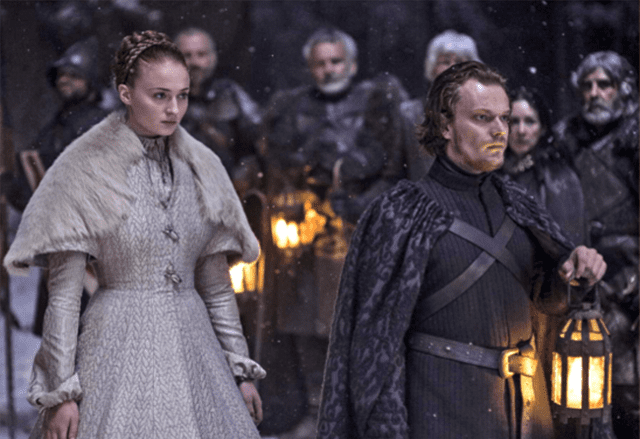 Sansa-Darstellerin Sophie Turner hat auf der Comic Con in San Diego ein fieses Easter Egg der fünften Staffel Game of Thrones verraten: Es betrifft ihre Hochzeit mit Ramsay Bolton.
Über diese Hochzeit ist ja schon vielfach diskutiert worden – vor allem über die Hochzeitsnacht. Ein Detail scheint allerdings praktisch allen Game of Thrones-Fans bislang entgangen zu sein: Bei der Hochzeit spielt auch Theon Greyjoy eine gewisse Rolle. Er führt sie nicht nur während der Trauung zu Ramsay und muss die spätere Hochzeitsnacht mit ansehen. Er trägt während der Zeremonie auch das Kostüm, das Robb Stark während der Wedding getragen hat – und damit zum Zeitpunkt seines Todes. Auf der Comic Con meinte sie, es sei wohl auch deswegen gemacht worden, um die Szenerie noch ein bisschen brutaler wirken zu lassen:
If anyone noticed, it was Robb Stark's costume. Just FYI. Just to make it that little bit more brutal.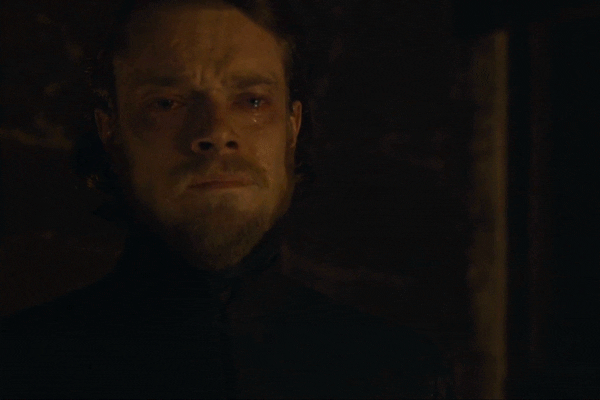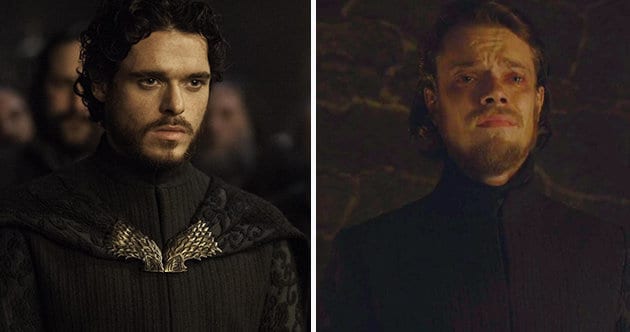 via: Huffington Post