Das "Star Trek"-Universum ist doch immer wieder für eine Überraschung gut: In Staffel 3 von "Star Trek: Discovery" wird erstmals eine transsexuelle und eine nichtbinäre Figur im "Star Trek"-Universum auftauchen. In der ersten Staffel war schon das erste homosexuelle Ehepaar des Serien-Universums zu sehen. Erfreulicherweise hat man sich bei der Gestaltung von Story und Charakter gut beraten lassen.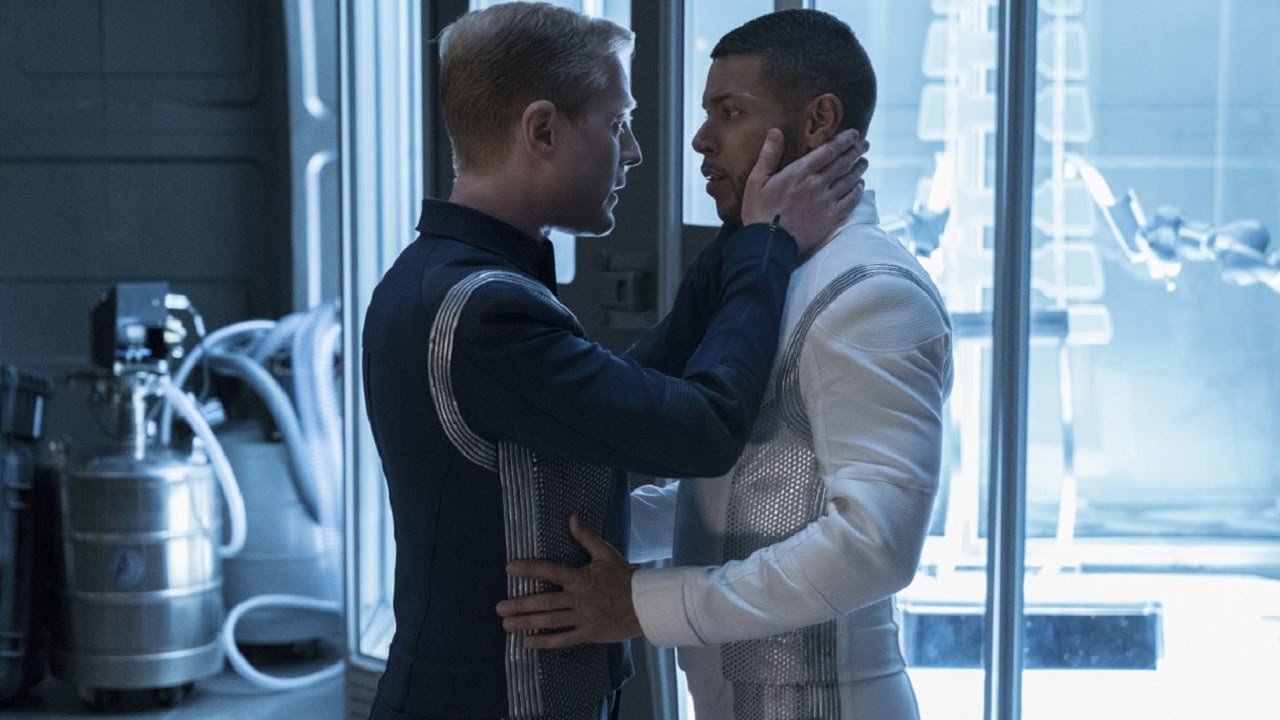 Denn bei der Ausarbeitung der Rolle und beim Casting arbeitete das "Star Trek: Discovery"-Team laut DER SPIEGEL mit GLAAD (Gay and Lesbian Alliance Against Defamation) zusammen. Die Organisation setzt sich für eine faire, korrekte und inklusive Darstellung der LGBTQ-Gemeinschaft in der Film- und Fernsehbranche ein. Die Trans-Figur wird den Namen Gray tragen und von dem Trans-Schauspieler Ian Alexander ("The OA") gespielt. Gray soll ein empathischer Charakter sein, der sein Leben lang davon geträumt hat, einmal seine Rolle als Trill-Wirt zu erfüllen.
Blu del Barrio wird die nichtbinäre Figur Adira spielen. Adira wird laut "Robots & Dragons" als hochintelligent und selbstbewusster beschrieben, als es für ihr Alter üblich sei. Der Neuzugang soll auf der Discovery eine neue Heimat finden und eine unerwartete Freundschaft mit Lt. Commander Paul Stamets und Dr. Hugh Culber aufbauen. Michelle Paradise, Co-Showrunner und Executive Producer bei "Star Trek: Discovery", beschreibt die Idee so:
"Star Trek has always made a mission of giving visibility to underrepresented communities because it believes in showing people that a future without division on the basis of race, gender, gender identity or sexual orientation is entirely within our reach. We take pride in working closely with Blu del Barrio, Ian Alexander and Nick Adams at GLAAD to create the extraordinary characters of Adira and Gray, and bring their stories to life with empathy, understanding, empowerment and joy."
"Star Trek: Discovery" startet am 15. Oktober 2020 bei CBS All Access in den USA in die 3. Staffel, bei uns wird wohl Netflix wieder zum Zuge kommen, vermutlich mit der Freischaltung der einzelnen Folgen wöchentlich am Freitag Vormittag.