Och, wie niedlich: Baby Yoda, oder wie auch immer das Kind irgendwann mal richtigerweise heißen wird, gibt es jetzt auch als LEGO-Set. Der heimliche Star aus "Star Wars: The Mandalorian" wird am 30. Oktober 2020 als über 1.000 Teile großer Bausatz auf den Markt kommen. Außerdem ist bereits das "Razor Crest"-Set erhältlich, mit Baby Yoda als einzelne LEGO-Figur.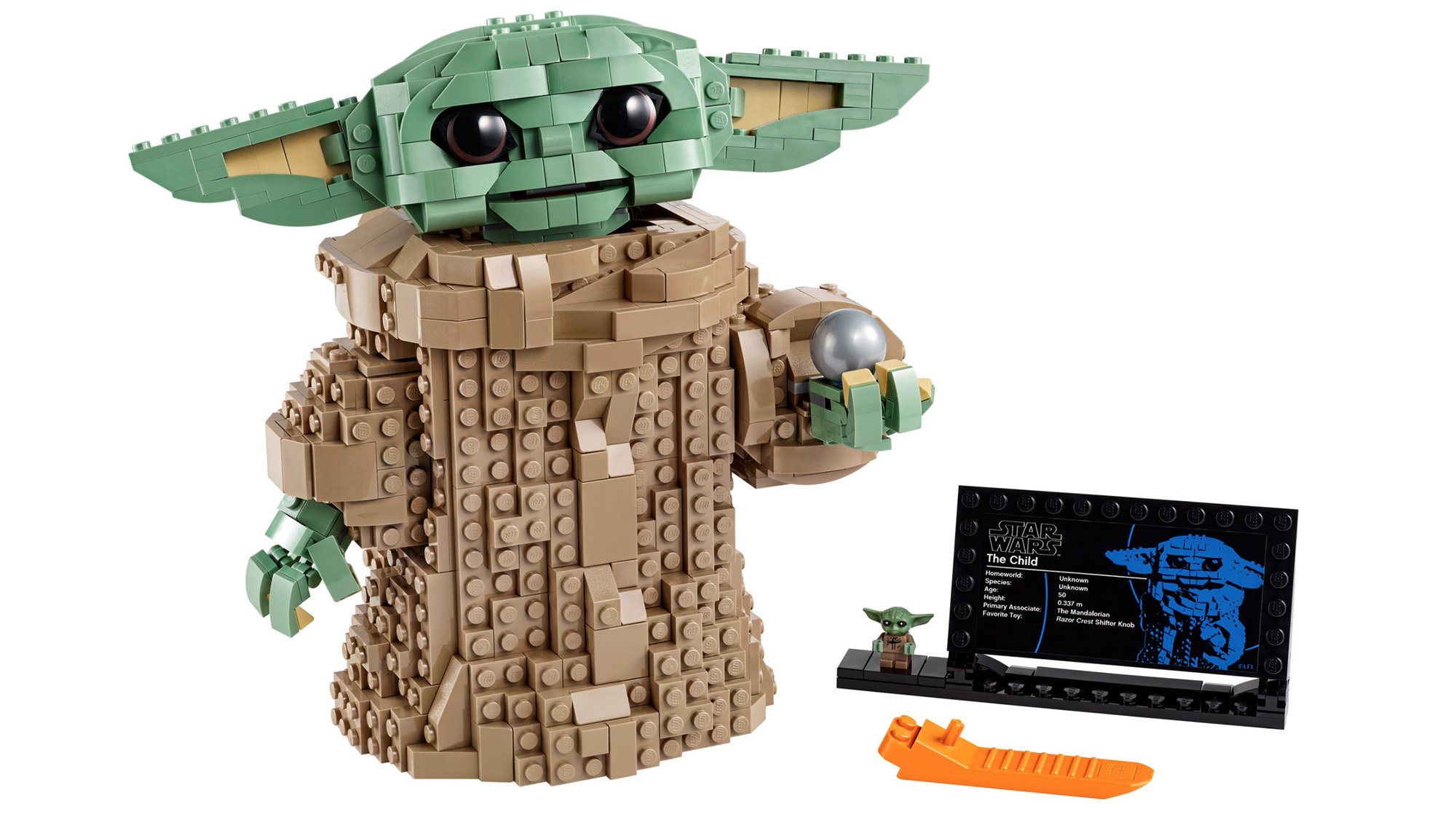 Das LEGO Modell "Das Kind" (Set-Nr. 75318) (Partnerlink) kann den Kopf, die Ohren und den Mund bewegen, um ganz unterschiedlich dreinzuschauen, und sein Lieblingsspielzeug – den beiliegenden Schaltknauf – in die Hand nehmen, genau wie in "Star Wars: The Mandalorian". Das Set ist für Kinder ab 10 Jahren und und natürlich jeden erwachsenen Fan gedacht. Zu diesem Baumodell gehören auch eine Info-Plakette und das Kind als LEGO Minifigur, wie beim "Razor Crest"-Set. Das Baumodell aus LEGO Steinen hat 1.073 Teile, ist 19 Zentimeter hoch, 21 Zentimeter breit und 13 Zentimeter tief und kostet 79,99 Euro.
Auch das LEGO Star Wars "Razor Crest" (Partnerlink) ist für Kinder ab 10 Jahre gedacht. Bei dem Mandalorian–Transporter des Kopfgeldjägers (75292) lässt sich der Frachtraum mit aufklappbaren Seitenwänden, die auch als Laderampen dienen, öffnen. Innen befindet sich nachgebildetes Karbonit. Darüber hinaus gibt es ein Cockpit für zwei LEGO Minifiguren, zwei Shooter mit Federmechanismus und eine abtrennbareRettungskapsel. Der 1.023-teilige Raumschiff-Modellbausatz kostet 129,99 Euro und enthält 5 LEGO-Star Wars-Charaktere, darunter auch den Mandalorianer selbst sowie das Kind. Ebenfalls dabei sind Greef Karga, ein Scout Trooper und IG-11 als weitere LEGO Figur. Der Transporter ist 14 Zentimeter hoch, 38 Zentimeter lang und 28 Zentimeter breit.
Die 2. Staffel von "Star Wars: The Mandalorian" startet am 30. Oktober 2020 auf Disney+. Die weiteren Folgen werden dann wöchentlich veröffentlicht. Hier geht's zum Trailer von Staffel 2. Ein Review zum Ende von Staffel 1 findet sich hier.
Bilder: LEGO