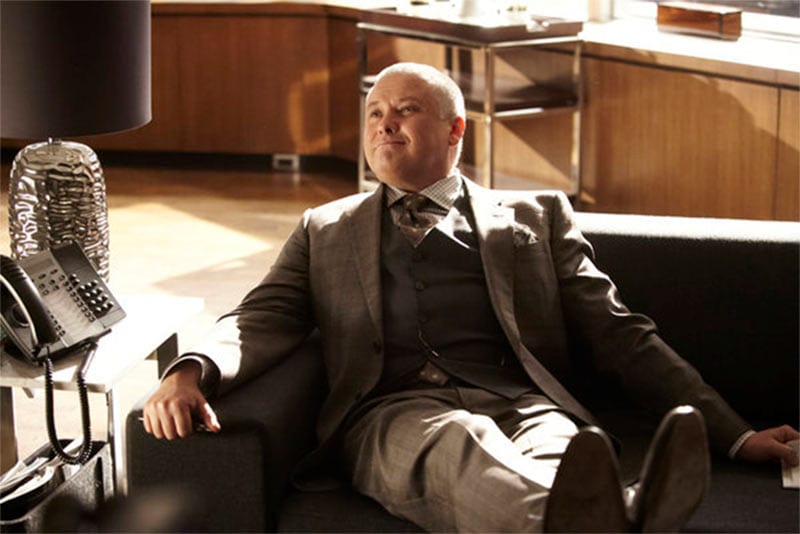 Suits is back! Und das wurde verdammt nochmal Zeit. Seitdem wir hier mit seriesly AWESOME konkret unterwegs sind, hatte ich vor, Dinge über Suits zu schreiben, diskutieren, posten. Aber stets waren Game of Thrones und Breaking Bad und wie sie alle heißen im Weg. Doch das ist vorbei, denn Suits ist gestern in die dritte Staffel gestartet. Und das durchaus gefällig.
"The Merger is complete" – mit diesen Worten wird das neue Kapitel aufgeschlagen. Nach dem absehbaren und doch harten Ende von Staffel 2 gilt es für sämtliche Charaktere, sich in der neu geschaffenen Welt einzuordnen. Beginnt die Zeit nach der Zusammenführung und seiner Beichte gegenüber Rachel wie im Traum für Mike oder entpuppt sich die Neuzusammensetzung als Albtraum? Er schwankt gedanklich zwischen der vermeintlichen Lösung, die Rachel ihm offenbart hat und letztlich auch zu ihrem Herzen führen dürfte und einer plötzlichen Karrierechance.
"How long are you gonna Keep staring at that offer?" – "Until one of us blinks" (Donna / Harvey)
Die Einfindungsprobleme, die Mike hat, scheinen Harvey nicht zu interessieren, er wird wie im Serienpiloten mit einer spielerisch harten Masche in die neue Staffel eingeführt und landet dem Unternehmen einen riesigen Coup. Doch schnell kommt auch er an seine Grenzen und findet genau so schwer eine richtungsweisende Entscheidung für ihn, wie Mike. Wenigstens schafft es die Serie diesmal zumindest eine Folge lang uns weißzumachen, dass Mike und Harvey nicht nach fünf Minuten wieder best buddies sind. Je weiter sie diese Spannung zwischen den eigentlichen Hauptcharakteren ziehen, desto interessanter dürfte es werden.
"Harvey is not Superman anymore. He's Batman. And Batman needs Robin." (Louis)
Positiv in Erscheinung getreten ist Louis. Nicht nur durch an sich kluge Entscheidungen und Unterstützung, nein, vor allem durch den fast slapstickhaften Schlagabtausch mit Nigel. Ein schöner Zwist, der sich vermutlich noch eine Weile hinziehen dürfte. Neben Conleth Hill ist übrigens bereits in Folge 1 der Season Michelle Fairley (wie zuvor berichtet) am Start. Immer wieder interessant zu sehen, wie bekannte Schauspieler (hier: Game of Thrones) in andere Serienrollen schlüpfen. Etwas unpassend, da einfach zu vorhersehbar und auf einem Suits-ungewöhnlich platten Niveau war der Hitler-Gag. Das muss doch nicht sein.
Ansonsten weiß die Folge Appetit auf die kommende Staffel zu machen. Endlich wurden gewisse Situationen verrückt und ich hoffe, dass es nicht mehr zu so vielen Handlungswiederholungen kommt, wie es in Staffel 2 teilweise der Fall war. Alleine das Zusammenspiel zwischen Ross & Rachel (there, I said it) dürfte dabei helfen. Dennoch fehlt einfach noch die Brisanz und Spannung und ein bisschen best buddies dürfte auch wieder rein kommen.
Meine Meinung:
Kleine Randnotiz: Die Musikauswahl in Suits finde ich ja eigentlich fabelhaft und das war sie auch heute – aber der Schnitt vom Intro zu "Sacrileg" von den Yeah Yeah Yeahs war sehr unstimmig. Vielleicht war da im Original aber auch einfach Werbung, man weiß es nicht genau…