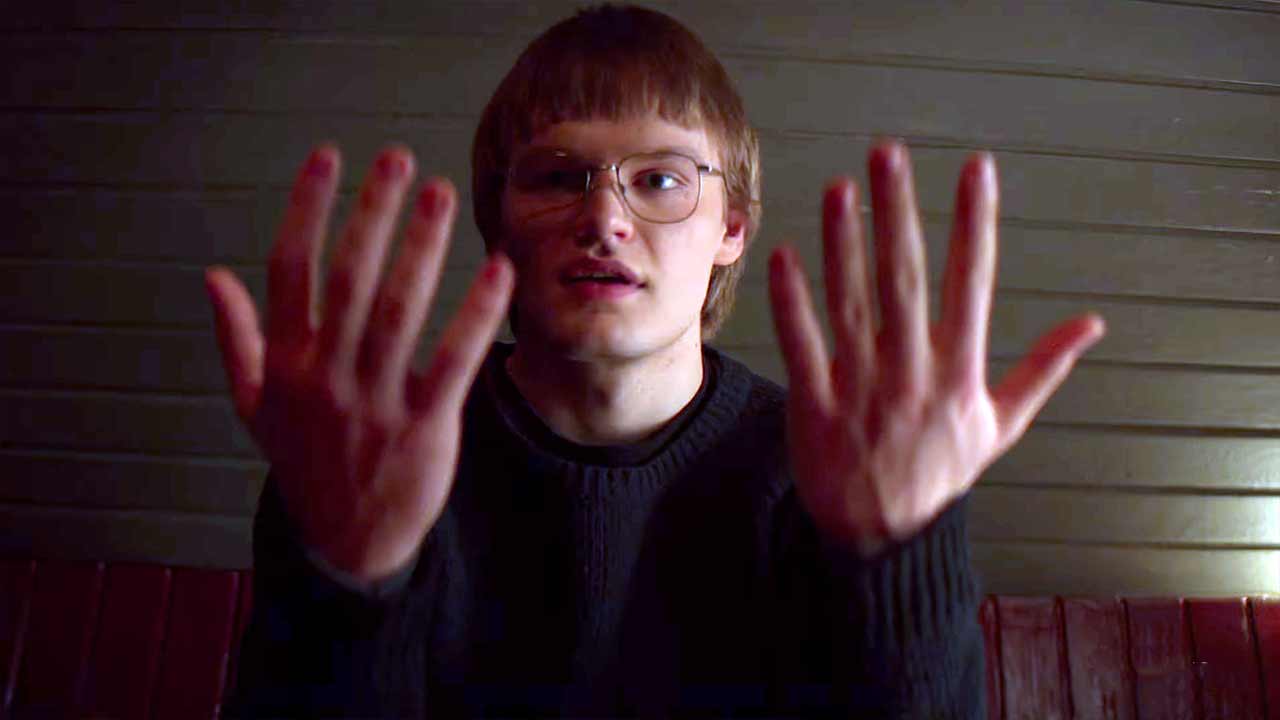 Wie ihr unserem Monatsausblick vielleicht bereits entnommen habt, startet ab 31. Januar 2020 eine neue Serie auf Netflix. "Ragnarök" (im Original ohne Umlautpunkte einfach nur "Ragnarok") ist ein norwegisches Netflix Original, doch worum geht es darin eigentlich?
"A small Norwegian town experiencing warm winters and violent downpours seems to be headed for another Ragnarok — unless someone intervenes in time."
Im neuen Teaser erhalten wir etwas mehr Einblick in die Geschichte um die beiden Brüder Laurits (Jonas Strand Gravli) und Magne (David Stakston). Letzterer stellt körperliche Veränderungen fest, nachdem die beiden als Neulinge ins norwegische Örtchen Edda gezogen sind. Ist er etwa ein Superheld oder wird er gar zu einer nordischen Gottheit? Eine Coming-of-Age-Geschichte mit Jugendlichen, Superkräften und einer Prise Mystery. Das könnte schon alleine durch die typisch nordische Kühle in der Darstellung ein interessanter Kontrast zum gängigen Marvel-Allerlei werden. Was vor allem irgendwie ironisch wirkt, da es da ja 2017 diesen Film mit dem Titel "Thor: Ragnarok" gegeben hat…
"Die nordische Mythologie ist Geschichte … oder doch nicht? Am 31. Januar wird der Mythos neu auferstehen."
Hier zunächst der neue Teaser-Trailer in deutscher Synchronfassung, danach folgt das Original mit norwegischer Sprachausgabe und englischen Untertiteln, solltet ihr eher nordisch unterwegs sein.
Gleiches sprachliches Spielchen gilt beim vor rund einem Monat veröffentlichten ersten Teaser zur Netflix-Serie: Erst die deutsche, dann die norwegische Variante:
"Dies ist der Beginn von allem. … mit dem ersten offiziellen Teaser zur 1. Staffel von 'Ragnarök', die ab 31. Januar verfügbar ist."
Alle sechs Folgen der ersten Staffel von "Ragnarök" werden ab 31. Januar 2020 über Netflix zu sehen sein (solltet ihr das Datum nicht durch den Beitrag hinweg bereits aufgeschnappt haben…).

-->