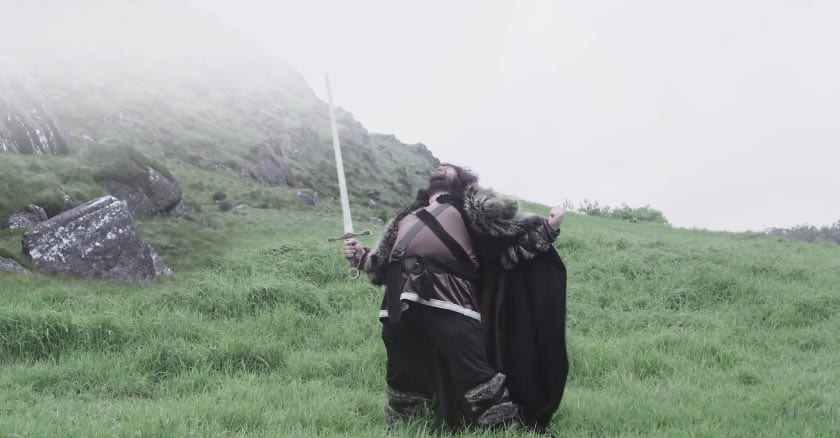 Ich muss es ja zugeben: so langsam finde ich Game of Thrones auch toll. Zumindest habe ich in den vergangen zwei Wochen etwa 15 Folgen gesehen und bin fast up to date (Plan: nächsten Montag das Staffelfinale sehen).
Damit dürfte ich so ziemlich der Letzte auf Erden sein, der sich die Serie anschaut. Aber selbst die ersten, die diese Serie für sich entdeckt haben, waren nicht die ersten, die den Stoff des dramatischen Kriegsspieles kannten. Denn im August 1996(!) hat George R. R. Martin bereits den ersten Roman zu A Game of Thrones veröffentlicht.
Und genau um diesen Fact – also, dass alles gar nicht soo neu ist – geht es im tatsächlich neuen Video von The Axis of Awesome. Und auch wenn der gute Herr hier etwas ausfallend wird – die Serie liebt er vermutlich trotzdem.
Rage Of Thrones | Music Videos | The Axis Of Awesome
Written & Performed by The Axis of Awesome
With Special Guests
Jay Laga'aia as Khal Drogo
David Cunningham as George R. R. Martin
Emelia May as the primary recipient of the rage
Betty Buckley as Old Woman at JB Hi-Fi.
Directed and Edited by Alex Gabbott
via: b3ta