Die neue TV Season hat begonnen. Einen ersten Überblick zu den neuen Serien hatte ich bereits hier zusammengestellt, einige davon sind gestern gestartet und ich habe mir zunächst The Blacklist vorgenommen.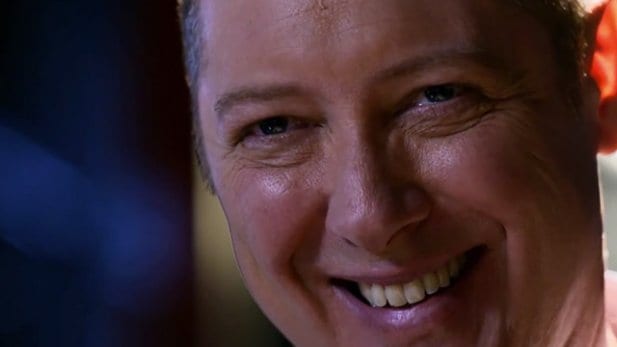 Worum geht es in dieser Serie?  James Spader, bekannt aus Boston Legal und zukünftiger Ultron im neuen Avengers Film, ist ein ehemaliger Navy (fast-) Admiral namens Raymond Reddington. 20 Jahre lang war er verschollen und soll dabei Geheimakten an Verbrecher verkauft haben. Nun taucht er wieder auf und gibt freiwillig Informationen zu eine geplanten Entführung der Tochter einen US Generals preis.
Dieses Wissen gibt er aber nur an eine junge FBI Agentin weiter namens Elizabeth Keen – und obwohl daraufhin ein schwer bewaffnetes Kommando die Generals-Tochter abholt klappt die Entführung in krassester Poppcorn-Kino-Manier: Laster sperren die Straße, die FBI Agenten haben keine Chance, bis auf unsere Helden Elizabeth und Donald (gespielt von Diego Klattenhoff, Mike aus Homeland) sterben natürlich alle.
Im weiteren Verlauf ergeben sich noch weitere recht unlogische Ereignisse. Zum einen nimmt der Bösewicht, der hinter der Verschwörung steckt, den Ehemann Elizabeths in die Mangel und foltert ihn vor ihren Augen – bringt ihn aber nicht um. Später stellt sich heraus, dass Reddington und Bösewicht zusammenarbeiten, zumindest gab Reddington den Befehl zum Überfall des Ehemanns.
Dann lässt sich aber Mr. Bösewicht töten und ein Helfer von Reddington entschärft die Bombe, welche in den Rucksack des anfangs entführten Mädchens platziert wurde. Pikant daran, es war eine biologische Bombe die der Helfer als Bezahlung einsackt und damit verschwindet. Also alles nur ein Plan von Reddington diese Bombe in seinen Besitz zu bekommen und das Vertrauen der Behörden zu gewonnen?
Eigentlich sollte man sich darüber Gedanken machen, aber irgendwie mag man das gar nicht, weil es nicht wirklich interessiert. Denn es ist zu offensichtlich, natürlich steckt mehr dahinter und natürlich hat sich Reddington Elizabeth nicht zufällig ausgesucht, denn am Ende findet sie durch ihn noch heraus, dass ihr Ehemann ein doppeltes Spiel spielt. Diverse Pässe, eine Waffe und Geld findet sie unter dem Fußboden des Eigenheims. Was es nur damit auf sich hat? Wir werden es bald erfahren. Achja und natürlich wird es in den nächsten Folgen auch viele weitere Bösewichte geben, die alle auf Reddingtons Blacklist stehen und die er mit dem FBI ab jetzt teilen möchte.
Alles in allem ein bisschen plumpe aber ordentlich umgesetzte Blockbuster-Atmosphäre, gar nicht so schlecht wie ich es habe klingen lassen, aber eben kein Homeland oder 24. Dennoch kann es noch was werden mit der Serie. James Spader legt in seiner Rolle sicher noch zu, dafür ist er einfach ein zu guter Schauspieler. Insofern verteile ich nur die gelbe Karte und gebe The Blacklist noch eine Chance.
Meine Meinung: