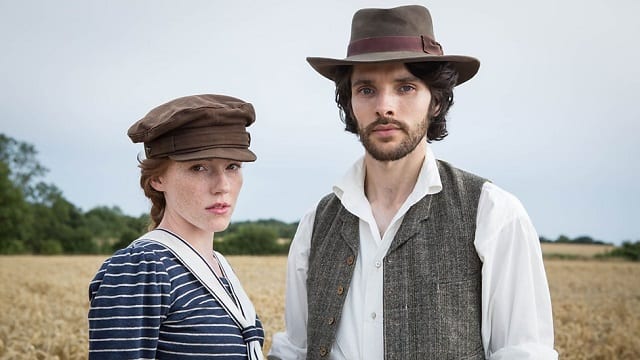 Ich muss zugeben, dass ich den ersten Trailer zu "The Living and the Dead", der neuen Dramaserie mit übernatürlichen Ereignissen in der BBC, etwas unter dem Eindruck des vergangenen Wochenendes sehe. Denn da waren wir in "Stolz & Vorurteil und Zombies".
Und dieser Film hat mir sehr gut gefallen, ich mochte den Mix aus Weltliteratur, dieser Zeit Epoche und dem Zombiethema. "Sowas in Serie!", dachte ich mir, und schon sind wir beim Thema.
In diese "Nische" geht die neue BBC Serie "The Living and the Dead" wenn auch wahrscheinlich ohne den Humor des Kinofilms.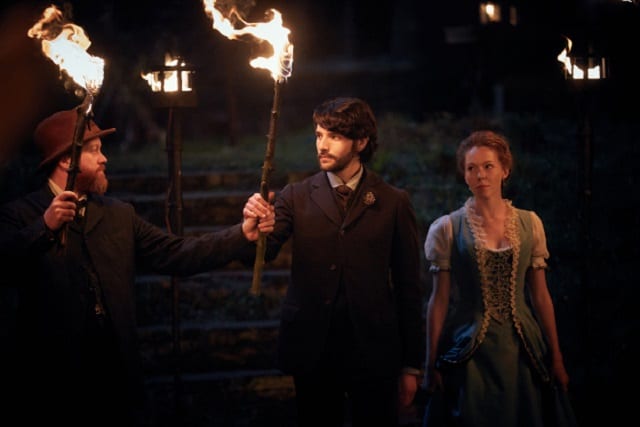 In der Serie "The Living and the Dead" geht es um den Farmer Nathan Appleby und seine Frau Charlotte, die im Südwesten Englands 1894, in Somerset, eine Farm betreiben. Wobei Nathan lieber seinem großen Hobby nachgeht: der Suche nach übernatürlichen Phänomenen und vor allem nach Untoten, an die er wie selbstverständlich glaubt. Er selbst gilt auch als Koryphäe auf diesem Gebiet der Parapsychologie. Nach und nach häufen sich derartige Ereignisse, sein Wissen und sein Mut ist gefragt.

Viel kann man im ersten Trailer noch nicht sehen, ich mag aber schon mal die Stimmung und die wenn auch wenigen weiten Aufnahmen Somersets. Ein Startdatum gibt's übrigens auch schon, ab dem 28.Juni geht's los mit der übernatürlichen Reise.

Und wer über den iPlayer der BBC verfügt, der kann sogar schon ab dem 17.Juni die gesamte sechsteilige Serie sehen. Britflix is coming!

The Living and the Dead: Trailer - BBC One

Bilder: BBC

-->