In "The Sandman" steht Dream im Mittelpunkt der Geschichte. Er ist einer "der Ewigen" ("The Endless" im Original), und er hat sechs Geschwister, sozusagen. Zu den Ewigen gehören Destiny (Schicksal), Death (Tod), Dream (Traum), Destruction (Zerstörung), Desire (Verlangen), Despair (Verzweiflung) und Delirium (Fieberwahn). Wer als Seriengucker ohne Comic-Vorerfahrung jetzt Fragezeichen über dem Kopf hat – ja, es sich noch nicht alle Ewigen in der Netflix-Serie aufgetaucht. Sollte es also eine zweite Staffel geben, könnte es sehr gut sein, dass wir den Rest der Ewigen kennenlernen dürfen.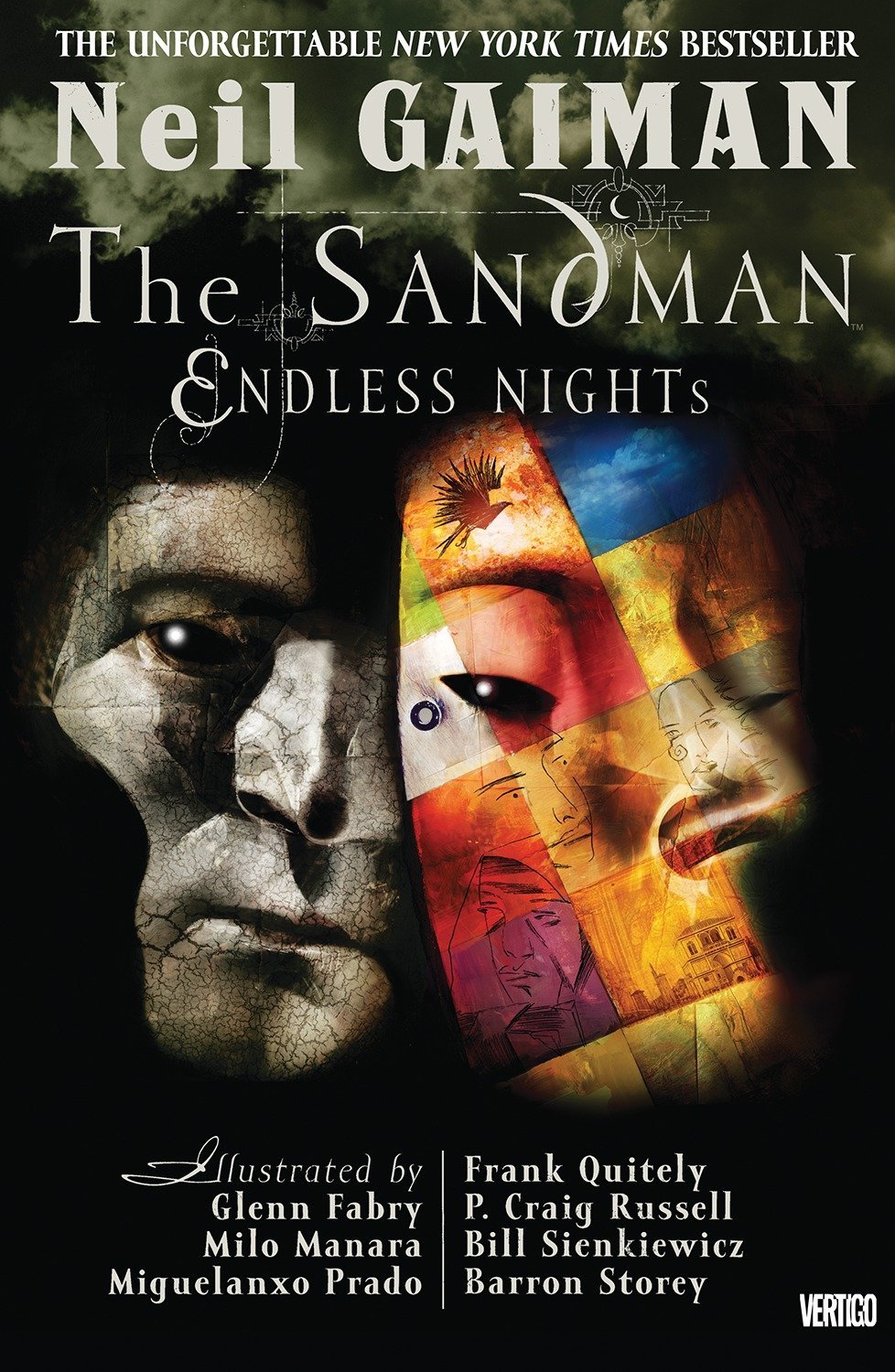 Das heißt, wer schon in die Graphic Novels reingeschaut hat, wird alle Sieben bereits kennen. Wer sich genauer mit ihnen befassen möchte, kann sich den Band "Endless Nights" besorgen, in dem jeder Charaktere in einer eigenen Geschichte vorgestellt wird. Außerdem gibt es dieses Video von CBR, in dem alle Figuren einmal genauer vorgestellt werden.
Wer sind die sieben Ewigen (The Endless) aus "The Sandman"?
Die Ewigen repräsentieren sozusagen verschiedene Prinzipien. Dass die Zahl der Ewigen auf die mystische Zahl sieben fällt, ist kein Zufall. Destiny ist der älteste der Ewigen und nimmt die Rolle eines Familienoberhaupts ein. Er hat in der Graphic Novel die Gestalt eines Blinden in einem dunklen Umhang. Sein Reich ist eine Art Gartenlabyrinth, in dem Statuen der sieben Ewigen stehen. Er tritt erstmals in "Season of Mists" auf, das sind die Bände #21 bis #28 und damit prädestiniert für einen Auftritt in einer möglichen Staffel 2.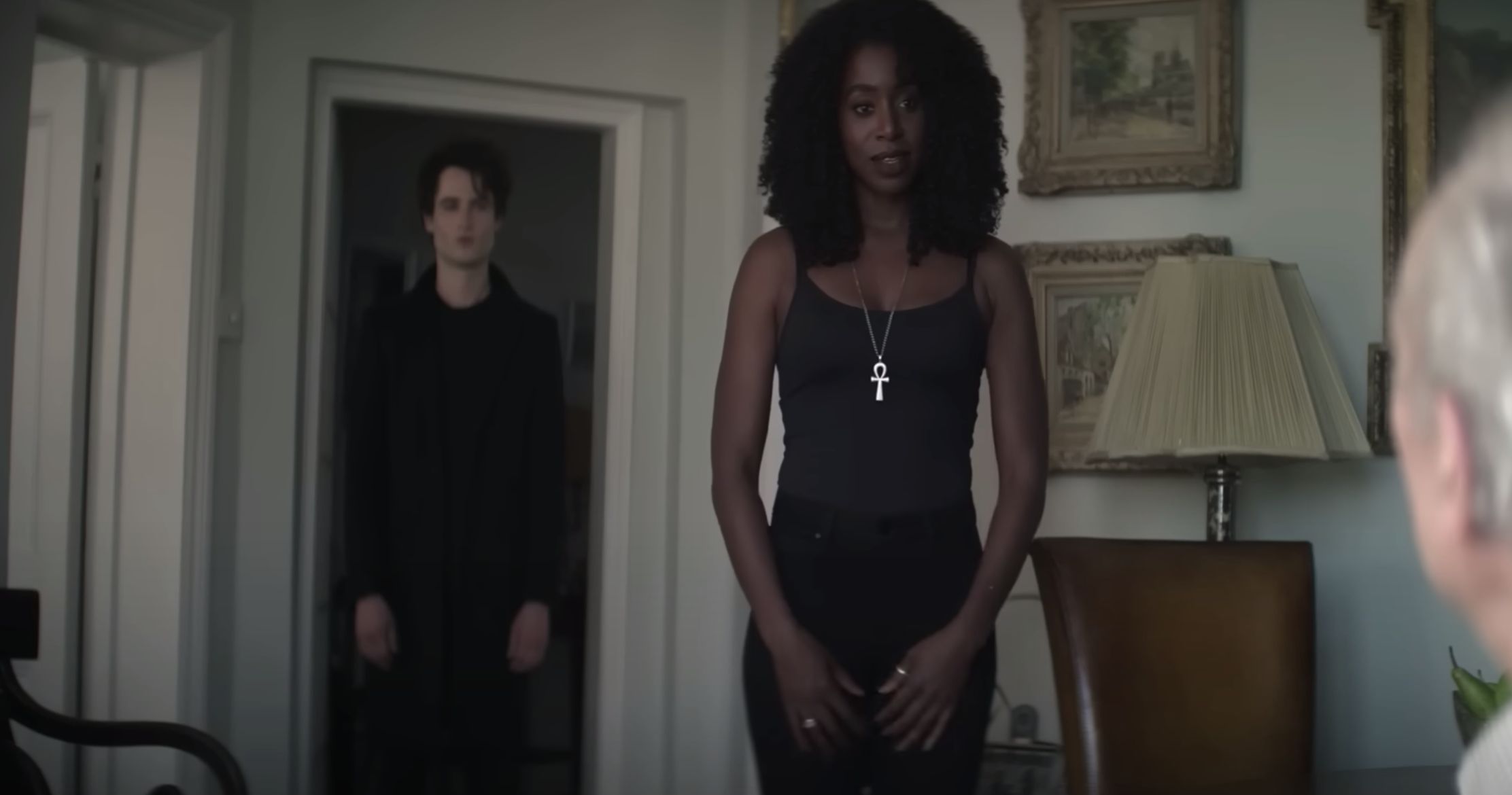 Death ist im Comic in der Regel im Gothic-Look zu sehen und bewohnt so eine Art unaufgeräumtes Apartment. In der 1. Staffel ist ihr fast eine komplette Folge gewidmet, Folge 6 – meiner Meinung nach die stärkste Folge der Staffel. Dort wird sehr schön gezeigt, wie sie jeden besucht, der stirbt. Sie glaubt, dass sie das Universum abschließen werde, wenn das letzte Lebewesen gestorben ist. Ihr erster Auftritt in der Graphic Novel findet sich in #6, "The Sound of Her Wings" (so heißt auch die Netflix-Folge). Mein Tipp: Zu Death gibt es zwei Sonderbände, "Death: The High Cost of Living" und "Death: The Time of Your Life" – zwei richtig tolle Bände.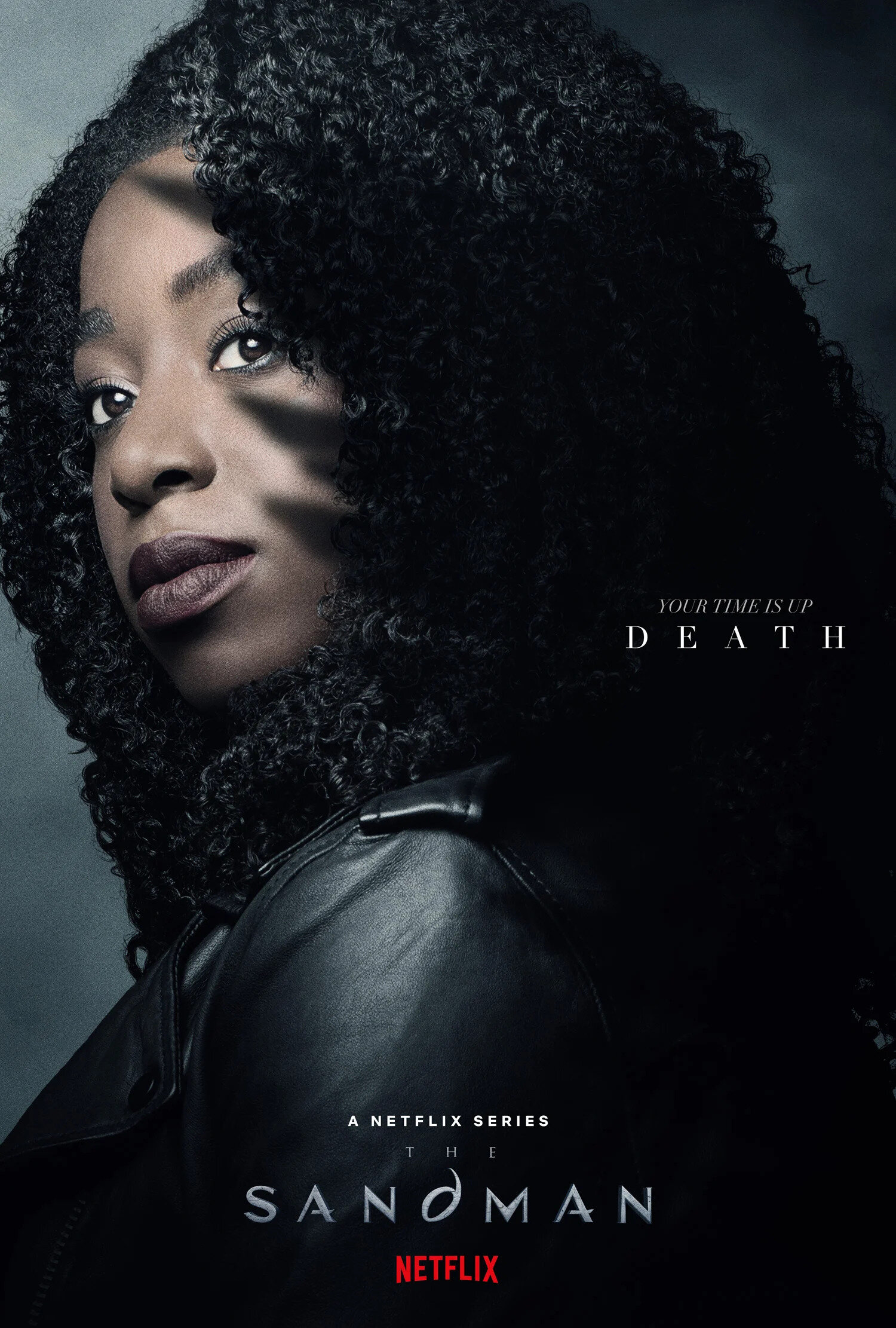 Dream ist – klar – die Hauptfigur der Serie und des Comics. Er wird im Laufe des Comics auch Morpheus, Oneiros, Sandman, Dreamweaver, Lord L'zoril oder Lord Shaper genannt. Sein Reich ist Dreaming, das Traumland.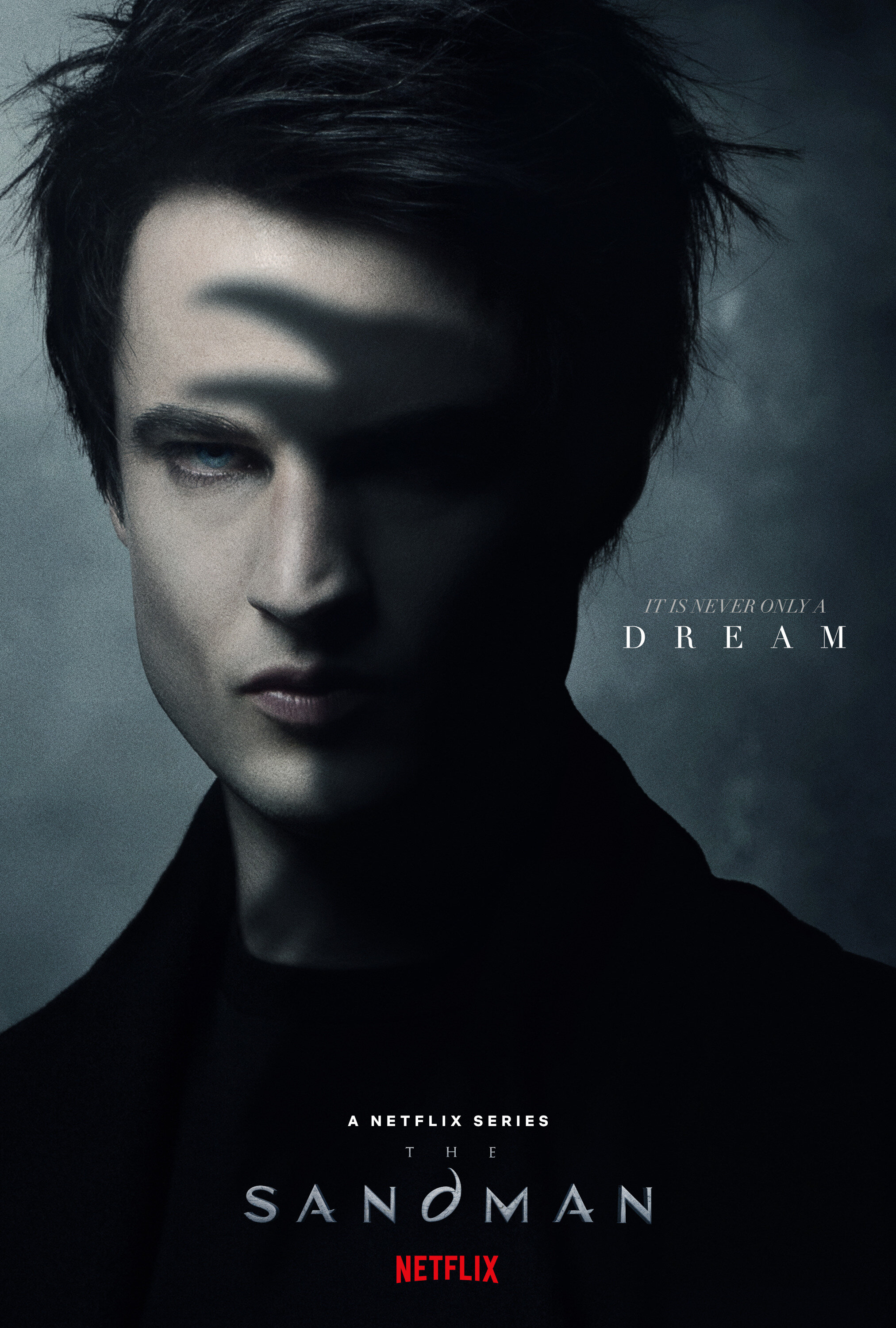 Desire kennen wir ebenfalls schon aus der Netflix-Serie: Das Reich hat die Form einer riesigen Statue seiner selbst, in deren Herz es lebt. Es wird von seinen Geschwistern gelegentlich als brother-sister (Bruder-Schwester), sister-brother oder sibling (Geschwister) bezeichnet. Auch in der Netflix-Serie wird Desire wie in den Comics zum Gegenspieler von Dream, gemeinsam mit Despair. Sie ist die Zwillingsschwester von Desire. Sie wird als dicke, kleine, weißhäutige Frau dargestellt, in der Graphic Novel wie auch in der Serie. Despair taucht wie Desire erstmals in "The Doll's House" auf.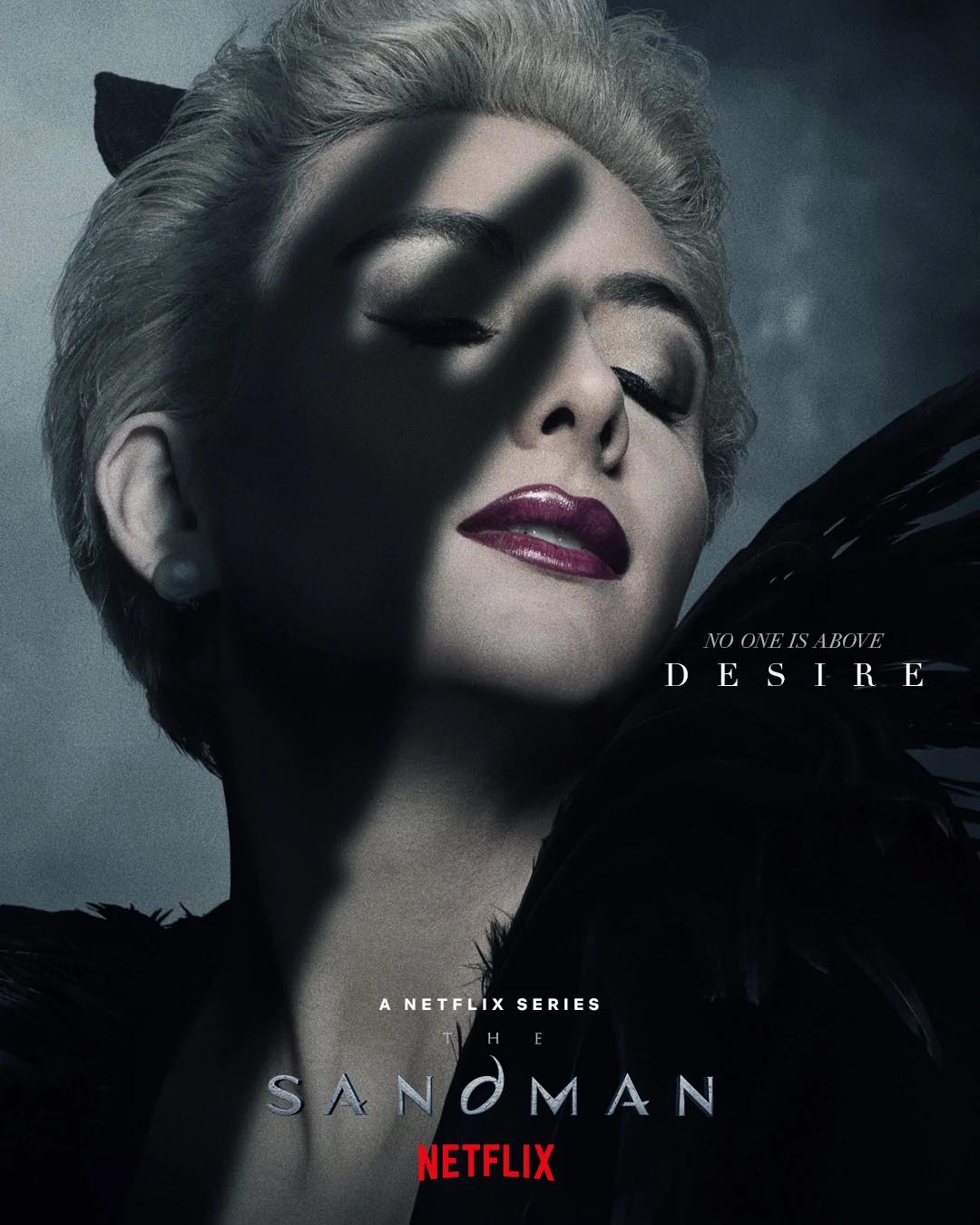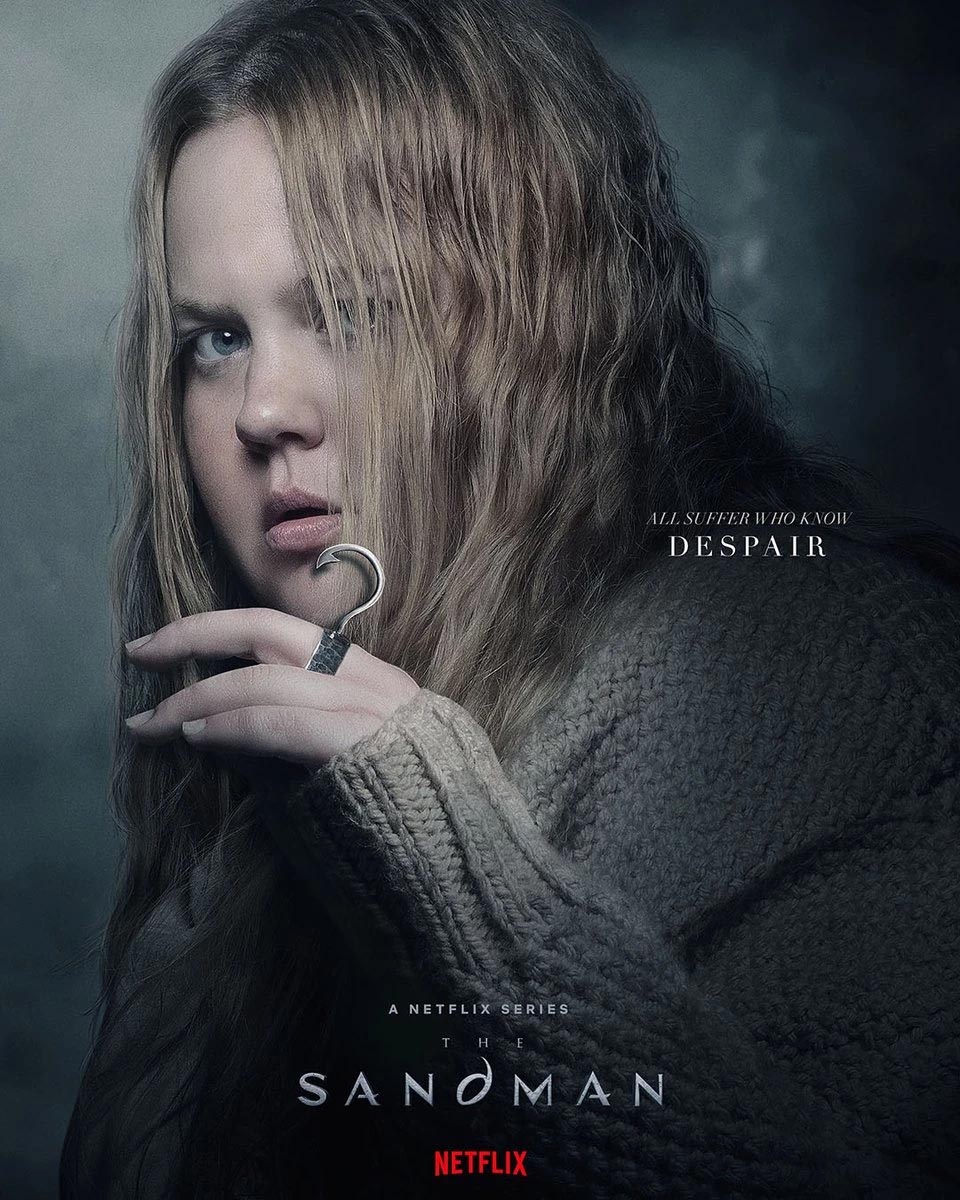 Destruction nimmt eine Sonderstellung ein. Er hat sich im 17. Jahrhundert entschlossen, seiner Verpflichtung zur Ordnung des Konzepts Zerstörung nicht mehr nachzukommen. Er lebt isoliert in Griechenland und wird von Dream in der Sammlung "Brief Lives" aufgespürt. Destruction ist dargestellt als starker Mann mit roten Haaren – zumindest in den Comics, in der Serie hatte er noch keinen Auftritt.

Delirium kennen wir in der Netflix-Serie ebenfalls noch nicht, und ich hoffe allein schon wegen der möglichen Umsetzung von Delirium auf eine 2. Staffel. Sie wechselt laufend ihr Outfit, ist unkonzentriert und vergisst häufig etwas. Sie war früher Delight (Freude), bis sie verrückt wurde. Deliriums erster Auftritt ist wie bei Destiny der Band "Season of Mists". Fun Fact: Delirium hat einen kurzen Auftritt in Gaimans Roman "American Gods", der ja ebenfalls schon verfilmt wurde als Serie.

Bilder: Netflix

-->