Es ist soweit: Netflix hat sich doch dazu durchgerungen und von Neil Gaimans Fantasy-Epos "The Sandman" eine 2. Staffel bestellt. Trotz solider Abrufzahlen hat sich Netflix wirklich lange Zeit gelassen für diese Entscheidung – weil die Produktionskosten für die Umsetzung der Graphic Novel so hoch sind. Und aus der Perspektive war "The Sandman" abruftechnisch zwar erfolgreich, aber auch nicht der Überflieger wie zum Beispiel "Stranger Things" oder "Bridgerton".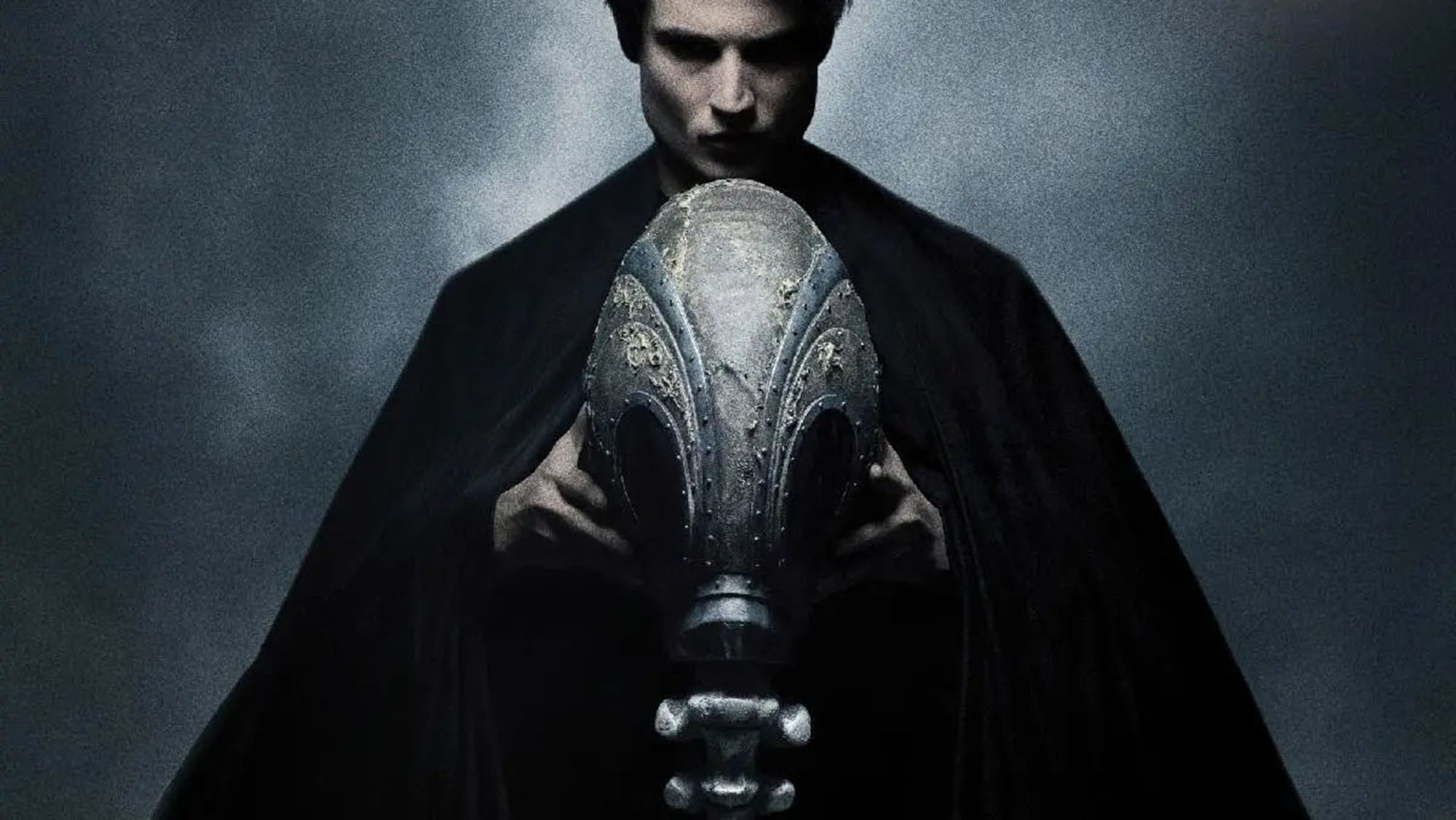 In den letzten Wochen hatten Fans immer wieder jedes noch so kleine Detail in Postings von Netflix oder Neil Gaiman so gedeutet, dass die Fortsetzung beschlossene Sache sei. Und Neil Gaiman war eifrig damit beschäftigt, immer wieder zu dementieren. Er konnte es auch recht entspannt sehen, denn aus seinen Aussagen war immer wieder herauszulesen, dass er und die Showrunner mindestens einen Plan B in der Tasche hätten, falls Netflix absagen würde.
Yes, it's true: The Sandman will return to Netflix!

"There are some astonishing stories waiting for Morpheus & the rest of them… Now it's time to get back to work. There's a family meal ahead… And Lucifer is waiting for Morpheus to return to Hell," says @neilhimself pic.twitter.com/TbA3hnD5f6

— Netflix (@netflix) November 3, 2022
Aber das ist ja nicht passiert: Platz 1 in 93 Ländern, 275 Millionen Stunden abgerufen in 3 Wochen, IMDb-Bewertungen von einzelnen Folgen bei 9 und mehr – das reichte jetzt offensichtlich doch, dass "The Sandman" auf Netflix eine 2. Staffel bekommen wird. Warum hat das jetzt so lange gedauert? Das hat Neil Gaiman, Showrunner und Schöpfer von "The Sandman" selbst erklärt. Netflix schaut nicht auf Spitzenplätze in Landes-Ranglisten, IMDb-Bewertungen oder hohe Abrufzahlen in der Premierenwoche – sondern wie sich eine Serie in den ersten 28 Tagen entwickelt. Und da musste "The Sandman" lange Zeit kräftig zulegen, wollte man in die TOP 10 der meistgesehenen Serien auf Netflix kommen oder zumindest Argumente liefern für eine 2. Staffel, auf die Netflix hört.
2. Staffel für "The Sandman": Netflix schaut auf die ersten 28 Tage
Klar war zu jeder Zeit: Genug Material würde die Graphic Novel-Vorlage bieten. Ich hatte in diesem Beitrag aufgeführt, auf welchen Comic-Ausgaben Staffel 1 basiert – knapp ein Fünftel der vorliegenden Bände. Und dann gibt's ja noch die Specials zu einzelnen Charakteren, inbesonderen zu den Endless (dazu gibt es hier weitere Infos). Auf der anderen Seite ist die Serie in der Produktion wie gesagt recht teuer, wie Meil Gaimen selbst sagt: "Sandman ist eine wirklich teure Serie, und damit Netflix das Geld für eine weitere Staffel freigeben kann, müssen wir unglaublich gut abschneiden. Also ja, wir waren in den letzten zwei Wochen die Top-Show der Welt. Das ist vielleicht noch nicht genug."
You dared to Dream (and, y'know, kept asking me when and whether they were going to show up). And it's happening! The Sandman profile icons are coming to Netflix! Let joy be unconfined! (I'm going to be Goldie. No, Matthew. No, Goldie.) pic.twitter.com/wZDTsFKvFc

— Neil Gaiman (@neilhimself) November 3, 2022
Was wäre passiert mit "The Sandman", wenn Netflix 'Nein' gesagt hätte?
Was hätte das für "The Sandman" bedeutet, hätte es keine 2. Staffel gegeben? Das hatte ich bereits hier in meinem TV-Aufreger zu "The Sandman" angedeutet: Auf jeden Fall nicht zwangsläufig das Ende der Serie, wie Neil Gaiman herausstellt. Es sei durchaus möglich, dass andere Streamingdienste die Serie weiterführen könnten. Das wäre ja auch nicht das erste Mal, und vor allem auch nicht im "The Sandman"-Kosmos. Man denke erneut an "Lucifer", wo die Staffeln 1 bis 3 von FOX kamen, ab Staffel 4 im Auftrag von Netflix produziert wurden. Tatsächlich hat man mit Warner Bros. als ausführendes Studio ja einen großen Partner an Bord, so dass eine Netflix-unabhängige Produktion realistisch gewesen wäre. Aber jetzt macht erstmal Netflix selbst weiter.
The rumours are true. Netflix is thrilled that so many of you have been watching Sandman, and the thing we were all hoping would happen… has indeed happened… pic.twitter.com/zc5CrhsdZK

— Neil Gaiman (@neilhimself) November 3, 2022
Bilder: Netflix

-->