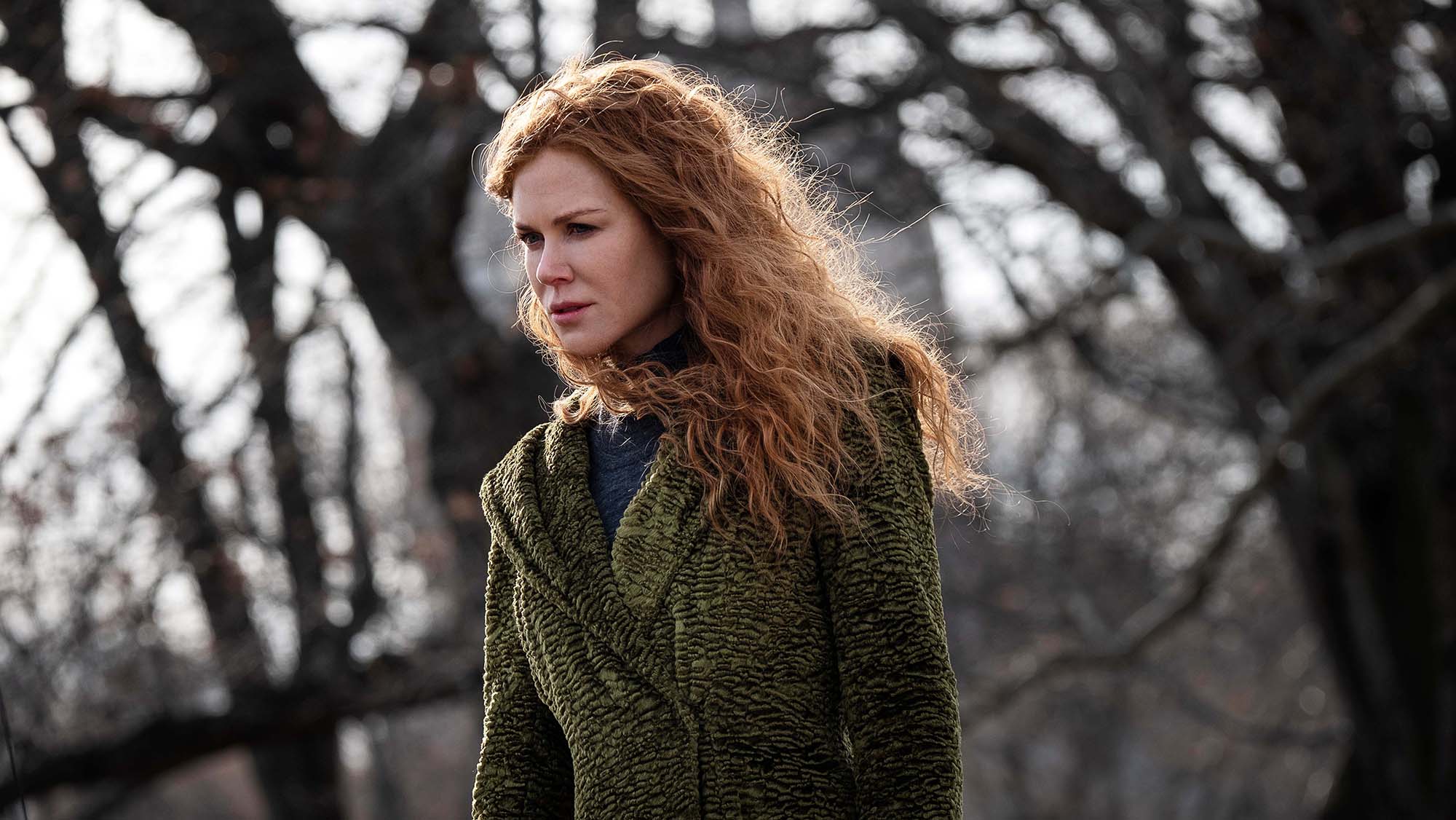 Bei den Namen herrscht ja im Prinzip schon Einschaltpflicht, wenn auf Sky Atlantic demnächst die sechs einstündigen Folgen der Miniserie "The Undoing" verfügbar sind. Ab 30. November 2020 präsentiert Sky die starbesetzte Miniserie "The Undoing" mit Nicole Kidman und Hugh Grant in den Hauptrollen. Zu sehen sein wird die Serie von David E. Kelley ("Big Little Lies", "Ally McBeal", "Boston Legal") immer montags ab 20.15 Uhr in Doppelfolgen auf Sky Atlantic zu sehen und parallel auf Sky Ticket und über Sky Q auf Abruf verfügbar. Nach der ersten Ankündigung und dem ersten Mini-Teaser gibt es jetzt den ersten Trailer.
"The Undoing" – darum geht's
Grace Fraser (Nicole Kidman) lebt das Leben, das sie sich immer gewünscht hat: Sie ist eine erfolgreiche Therapeutin, führt eine glückliche Ehe mit dem Chirurgen Jonathan (Hugh Grant) und der gemeinsame Sohn geht auf eine angesehene Privatschule in New York City. Doch buchstäblich über Nacht ändert sich alles: Die Mutter eines Mitschülers ihres Sohnes wird brutal ermordet, Graces Mann ist verschwunden, Grace selbst gerät in Verdacht und wird von den Medien gejagt. Ihr Ehemann, den sie durch und durch zu kennen glaubte, wird zu einem Fremden und Grace erkennt, dass sie ihr Leben ändern muss, um sich und ihren Sohn zu schützen.
Die HBO-Miniserie basiert auf dem Roman "Du Hättest Es Wissen Können" ("You Should Have Known") von Jean Hanff Korelitz. David E. Kelley schrieb das Drehbuch, Susanne Bier ("Things We Lost In The Fire", "Birdbox – Schließe Deine Augen") führte Regie und ist gemeinsam mit Nicole Kidman und Per Saari ausführende Produzentin der Serie für Blossom Films, Brina Papandrea ist Produzentin für Made Up Stories. Stephen Garrett und Celia Costas fungieren ebenfalls als Produzenten. Für Nicole Kidman ist es die zweite Zusammenarbeit mit David E. Kelley nach "Big Little Lies", wovon es bislang zwei Staffeln gibt. Hugh Grant ist ja bislang hauptsächlich als Filmschauspieler und Theater-Akteur bekannt, er hat aber auch schon in diversen Fernsehfilmen und Serien mitgespielt, zum Beispiel in "A Very English Scandal".