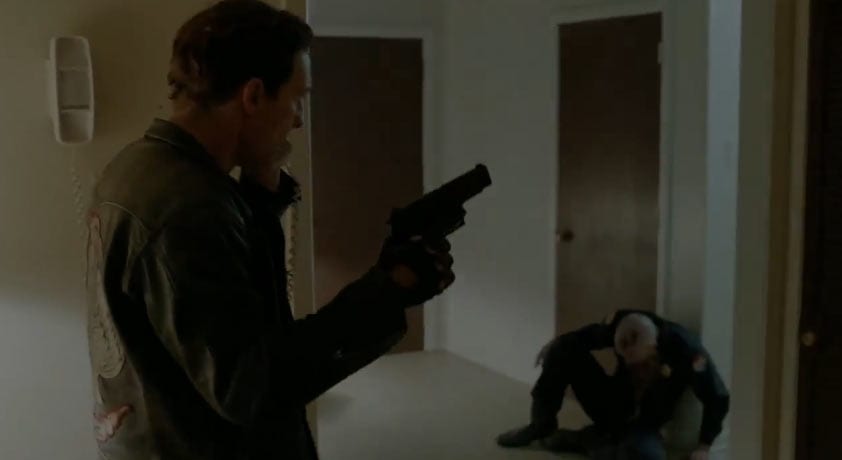 So langsam nimmt True Detective richtig Fahrt auf. Ein Beispiel für die großartige visuelle und künstlerische Inszenierung der Serie zeigt dieser Ausschnitt aus Episode 4. Darin sehen wir eine sechsminütige Kamerafahrt, komplett ohne Schnitt. Ungemeiner koordinativer Aufwand, extrem gut gemacht und doch ohne gefühlte Längen.
Ich brauche da hoffentlich niemandem zu sagen, dass das spoilert…
True Detective - Six minute single take tracking shot - no edits, no cuts - Who Goes There
"We only had a day and a half to get Matthew and everyone else on the same page."
Regie geführt dabei hat Cary Joji Fukunaga. Mehr Informationen dazu, wie die Szene entstanden ist, könnt ihr auf MTV.com lesen.
via: theawesomer