Das Thema Familienfreundlichkeit und FSK-Einstufung bleibt ein Thema, das Disney+ weiter zu begleiten scheint. Jetzt geht es um die Marvel-Serie "The Falcon and the Winter Soldier" – der Streamingdienst hat einige Szenen der Marvel-Serie nachträglich entschärft. Das Ziel: Der FSK 12-Einstufung gerecht zu werden. Seit dem Start des Streamingdienstes steht das Thema FSK-Einstufung im Fokus.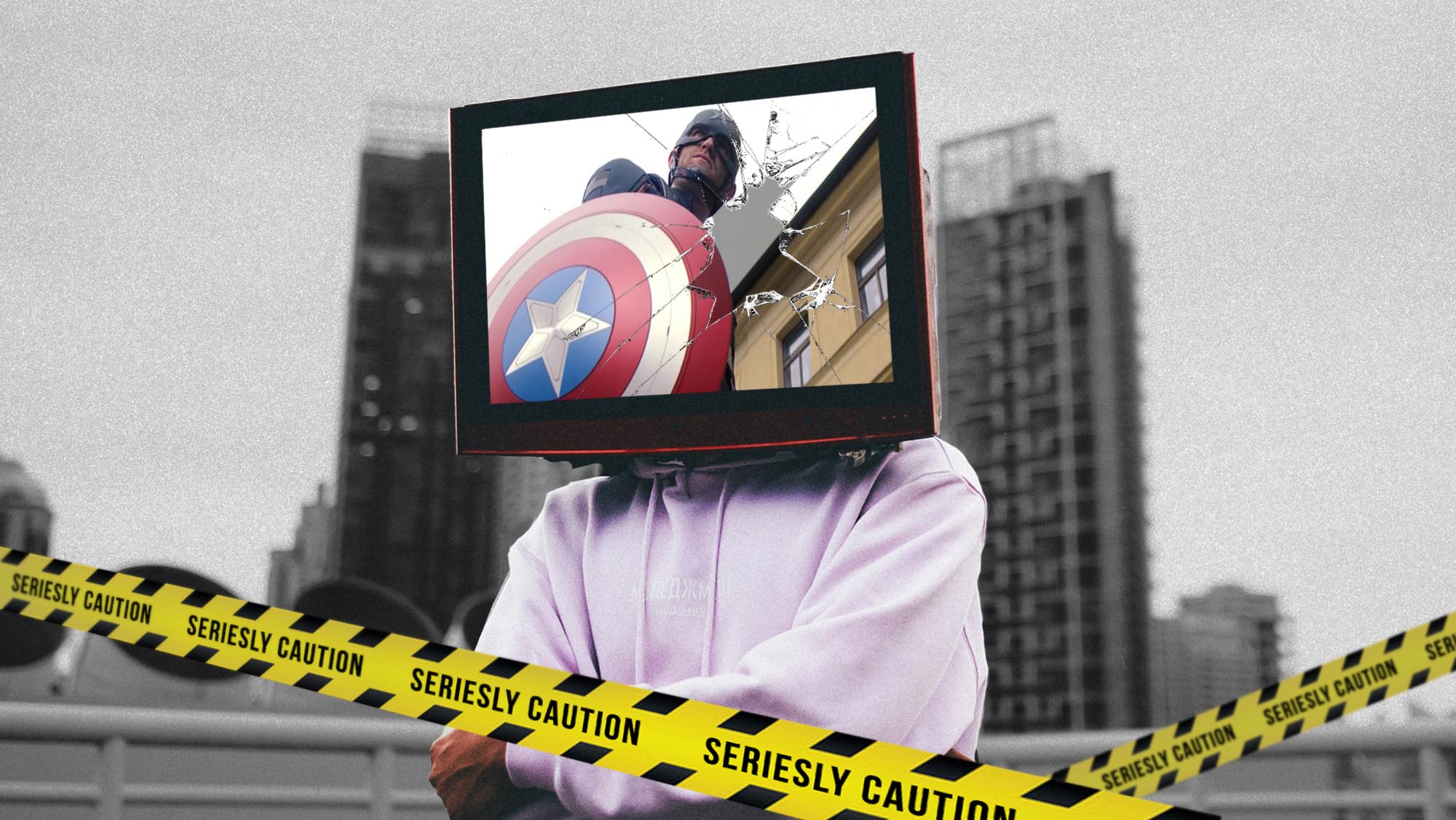 Wie wir damals schon berichtet hatten, ist Disney+ lediglich mit solchen Titeln gestartet, die eine FSK 12-Einstufung erfüllten. Erst später zog der Micky Maus-Konzern gegenüber anderen Streamingdiensten wie Netflix nach und führte eine Jugendschutz-Kontrolle ein. Seitdem gibt es auch Titel im Angebot von Disney+, die FSK 16 oder FSK 18 erfüllen – und die man mittels Jugendschutz-PIN freischalten muss. Immerhin gibt es eine zuverlässige Einstufung, anders als bei Netflix zum Beispiel.
Trotzdem gibt es immer wieder Maßnahmen von Disney+, bestimmte Titel nachträglich zu bearbeiten. Jetzt hat es die Marvel-Serie "The Falcon and the Winter Soldier" getroffen. Es gibt einige Szenen, bei denen Opfer blutüberströmt waren – das Blut wurde nachträglich digital entfernt. Außerdem wurden Leichen die Augen geschlossen, es gibt außerdem eine Szene, in der eine Metallstange nicht mehr eine Kämpferin durchbohrt, sondern von ihr abprallt.
Reddit-User entdecken Schnitte und digitale Nachbearbeitung in der Marvel-Serie
Das passt eingefleischten Marvel-Fans natürlich so gar nicht in den Kram. Auf Reddit hatten User die entsprechenden Szenen entdeckt und dem original gegenübergestellt. Die Redaktion von c't hat außerdem herausgefunden, dass diese digitalen Nachbearbeitungen auch schon im deutschen Disney+-Katalog zu finden sind.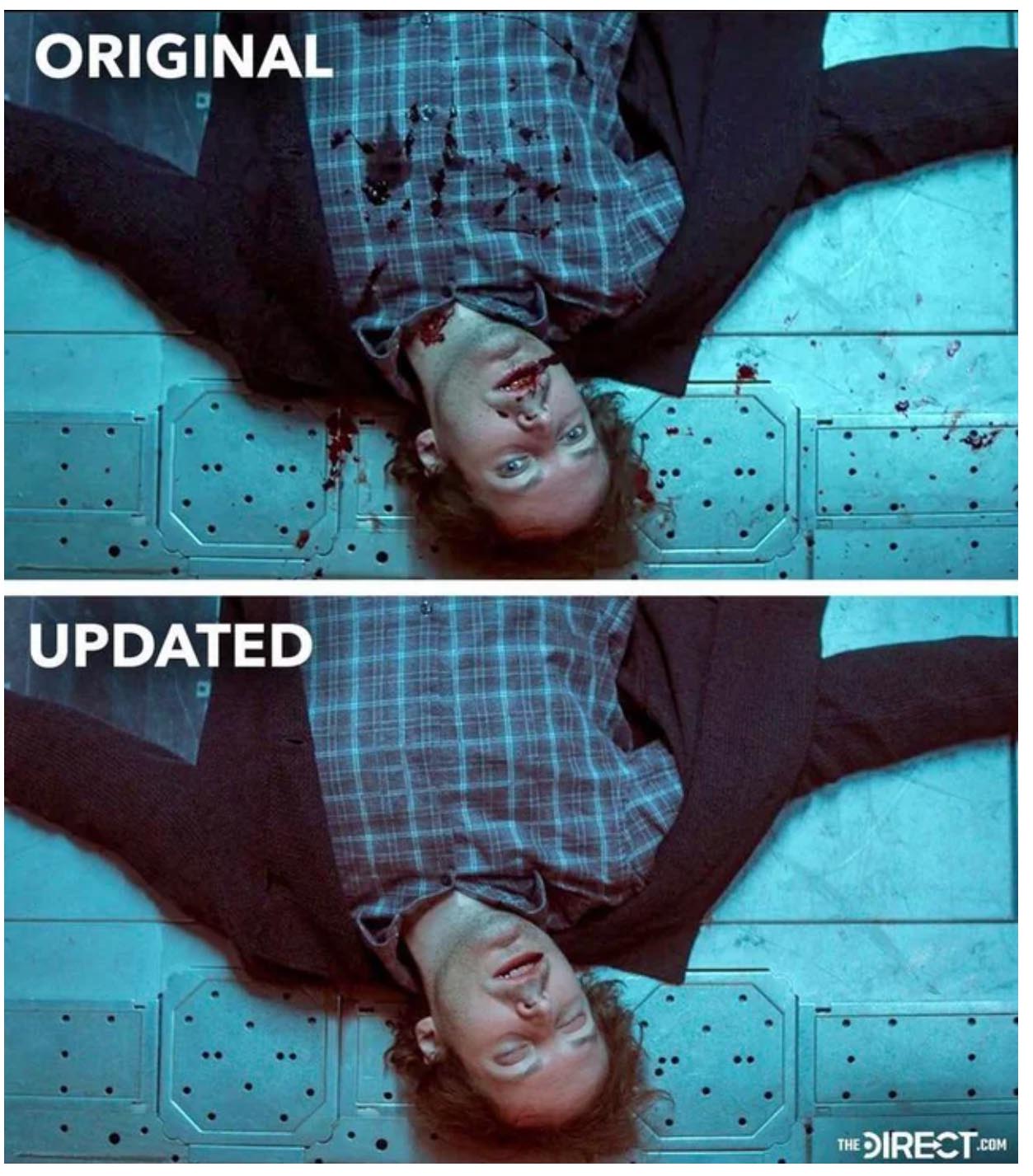 Ich kann das Ziel von Disney ja nachvollziehen, ein familienfreundlicheres Programm anbieten zu wollen. Mir gehen die Einschnitte allerdings auch zu weit, selbst wenn dadurch inhaltlich jetzt nicht groß etwas verändert wird. Und dafür ist ja die Jugendschutz-Sperre auch extra da – wüsste nicht, was dagegen spräche, eine FSK 12- und eine FSK 16-Version parallel anzubieten.

Ich weiß jetzt nicht, ob auch Nutzer bereit wären, einen Aufschlag für solche höheren FSK-Einstufungen zu bezahlen. Darüber hatte Maik sich ja gestern zum 1. April ausgelassen und mit der erfundenen Geschichte den einen oder anderen mit dem Aprilscherz in den April geschickt. Wenn man einmal genauer darüber nachdenkt – so abwegig scheint das aber am Ende gar nicht mehr zu sein.

Bilder: Reddit / Dylan_cinema

-->