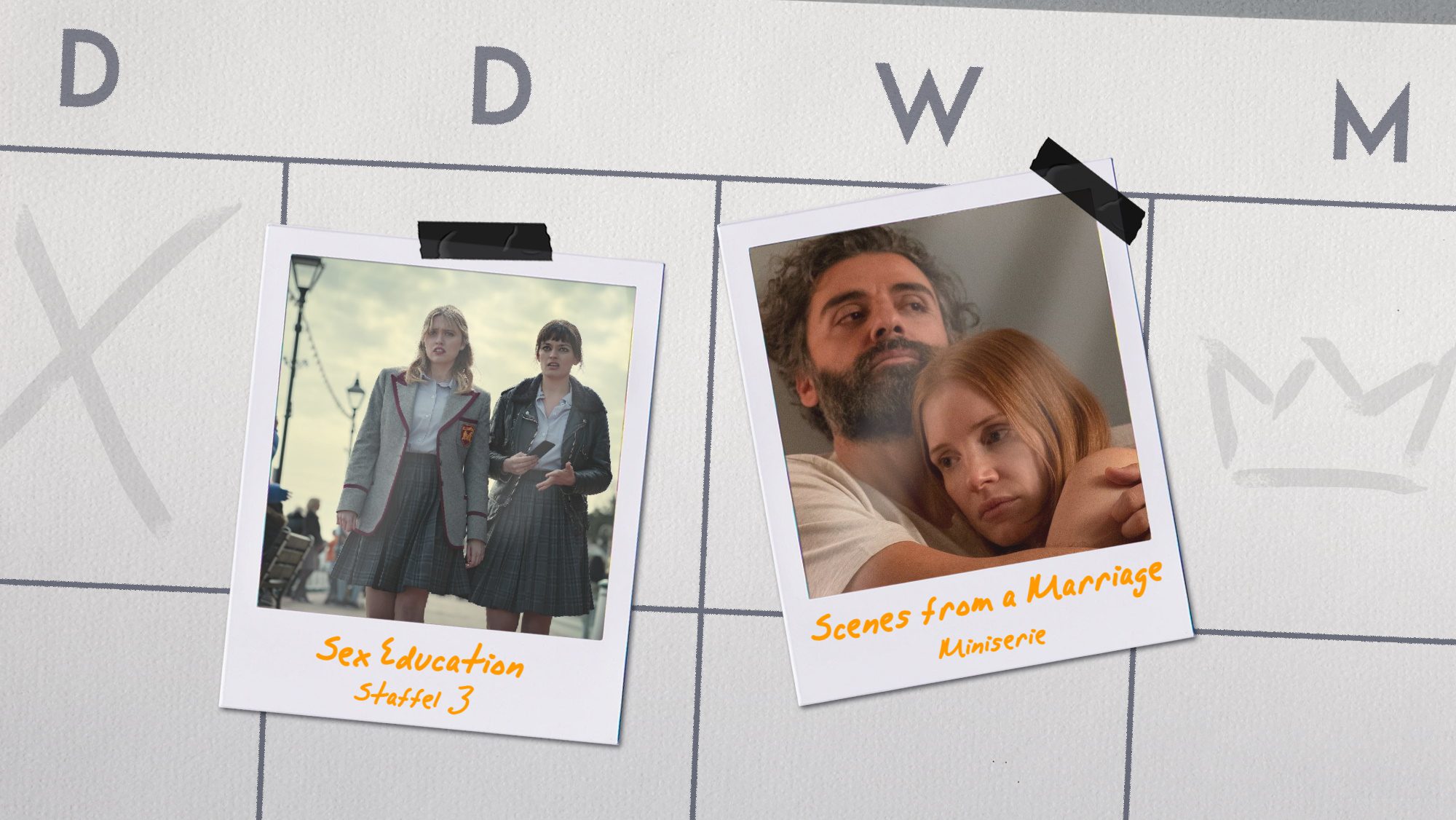 In unserer Reihe "Durch die Woche mit…" stellen wir euch allwöchentlich die Neustarts und ganz persönlichen Highlights der Woche vor. Die kommenden Tage warten mit Drogen, Sex und noch viel mehr auf. Ohne große Umschweife gibt's daher hier von mir das spätsommerliche Fernsehprogramm für die nunmehr 37. Woche des Jahres.
Montag, 13.09.2021
Die Woche startet berauschend mit einer neuen Staffel der Krimiserie "Snowfall" (21.00 Uhr, FOX, S04E01+02), in der der Drogenbaron Franklin nun von Bandenkriegen erschüttert wird. Zudem wirft die Miniserie "Scenes from a Marriage" (Sky Ticket, S01E01) einen authentischen Blick auf das Eheleben eines amerikanischen Paares. Und zwar von den ersten Tagen des Verliebtseins bis zur Scheidung. Stark besetzt mit Oscar Isaac und Jessica Chastain dürfte dies ein emotionaler Ritt werden.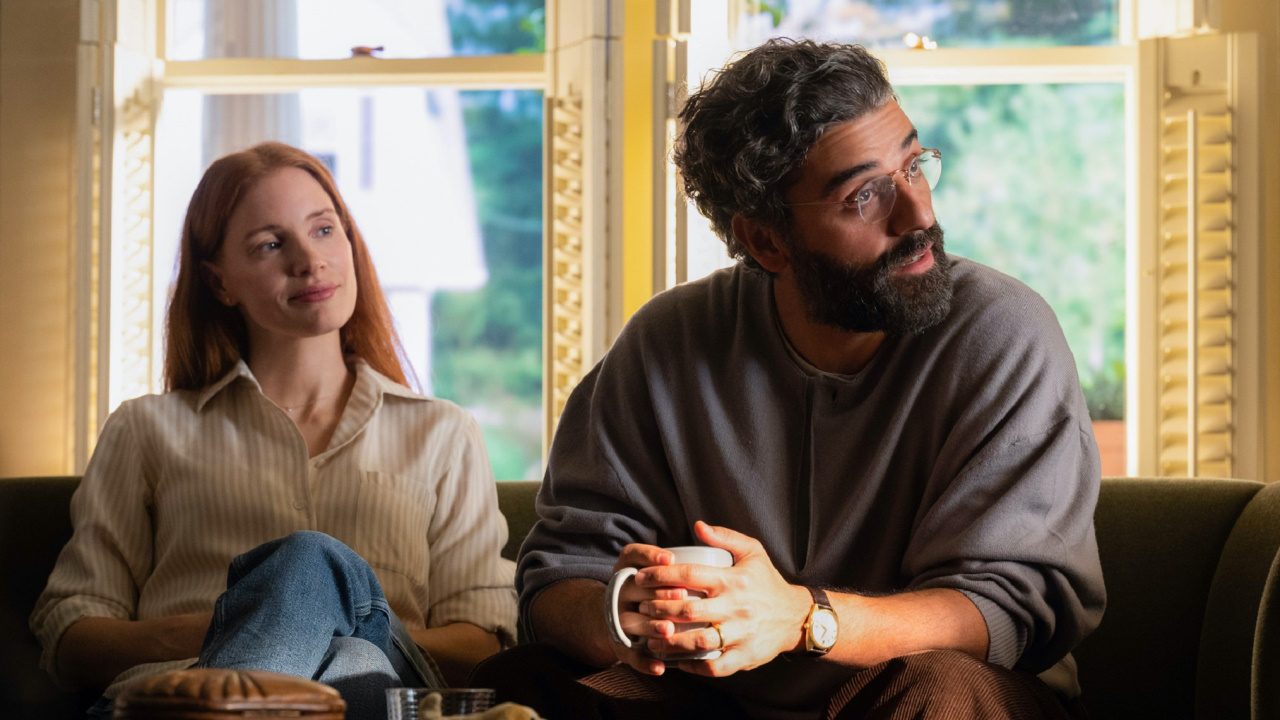 Aus den USA schwappt außerdem noch die Thrillerserie "American Rust" (Showtime, S01) mit Jeff Daniels als korrupter Polizist zu uns rüber.
Dienstag, 14.09.2021
Serientechnisch gibt es heute nichts zu vermelden. Dafür kann man sich am Tag des gefüllten Donuts eine süße Pause gönnen.
Mittwoch, 15.09.2021
Krimifans sollten "Murdoch Mysteries" (21.50 Uhr, ONE, S01E01) nicht verpassen. Darin klärt der kanadische Ermittler William Murdoch spannende Mordfälle im 19. Jahrhundert auf. Außerdem erzählt das "Black-ish"-Spin-Off "Grown-ish" (Disney+, S04) neue Geschichten mit der Studentin Zoey.
Donnerstag, 16.09.2021
Mein heimliches Highlight der Woche ist "He-Man and the Masters of the Universe" (Netflix, S01). Die Kultserie aus den 1980ern wird hier für ein neues, junges Publikum völlig neu interpretiert. Ich bin gespannt, ob der Stoff genauso gut bei den Kids ankommt, wie bei mir damals.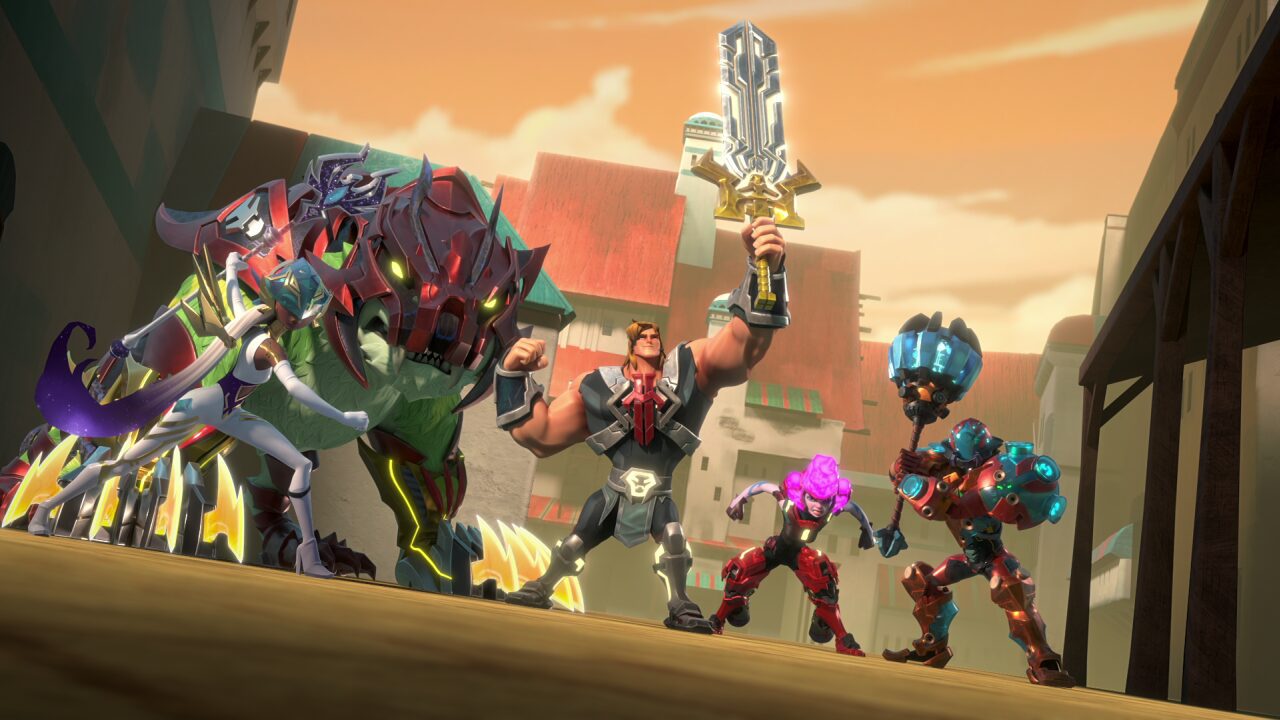 Teenager:innen dürfen sich hingegen auf neue Folgen mit den übernatürlichen Wesen aus "Legacies" (20.15 Uhr, Sixx, S03E01+02) freuen. Und den älteren Zuschauer:innen könnte die Komödie "Tina mobil" (ARD Mediathek, S01) gefallen. Sie handelt von einer alleinerziehenden Mutter, die mit einem fahrenden Verkaufsstand einer Bäckerei durch die Dörfer zieht, bis ihr eines Tages plötzlich gekündigt wird.
Freitag, 17.09.2021
In der dritten Staffel der Young-Adult-Serie "Sex Education" (Netflix, S03) stolpern Otis und seine Mitschüler:innen wieder von einem Gefühlschaos ins nächste. Dieses Mal macht die Serie einen kleinen Zeitsprung und wir erfahren unter anderem wie Otis' Mutter mit ihrer Schwangerschaft zurecht kommt. Außerdem entlarvt die Drama-Serie "The Morning Show" (AppleTV+, S02) weiterhin die nicht ganz so heile Welt des Frühstücksfernsehens. Ich bin auch gespannt auf das neue ZDF Neo Original "Wir" (ZDF Mediathek, S01), das von einer Gruppe von Freunden in den 30ern erzählt, die versuchen ihr Leben halbwegs auf die Reihe zu bekommen.
Für kurzweiligen Spaß zwischendurch könnte die neue Animationsserie für Erwachsene "Chicago Party Aunt" (Netflix, S01) sorgen. Die titelgebende Tante denkt darin nicht mal daran vernünftig zu sein und lebt stattdessen ihr Leben ganz wie es ihr gefällt.
Samstag, 18.09.2021
Ich tummel mich heute auf einem kleinen Familienfest und freue mich auf liebe Menschen und allerlei Leckereien.
Sonntag, 19.09.2021
Ein guter Grund den Fernseher einzuschalten, könnte der "Tatort" aus Köln sein. In "Der Reiz des Bösen" wird eine ermordete Frau aufgefunden, die mit einem verurteilten Straftäter verheiratet war. Ob er auch der Mörder ist, wird sich zeigen.

Kommt gut durch die Woche.

Bilder: HBO, Disney, Netflix, ZDF Neo

-->