Nächstes Jahr geht's endlich weiter mit Twin Peaks. Aber dass das von Mark Frost und David Lynch geschaffene Universum noch mehr zu bieten hat, zeigt Autorin und Zeichnerin Lili Canal: Sie hat einen Webcomic entwickelt, der die Vorgeschichte von FBI-Agent Dale B. Cooper erzählt, die in der Originalserie an mehreren Stellen angerissen wird.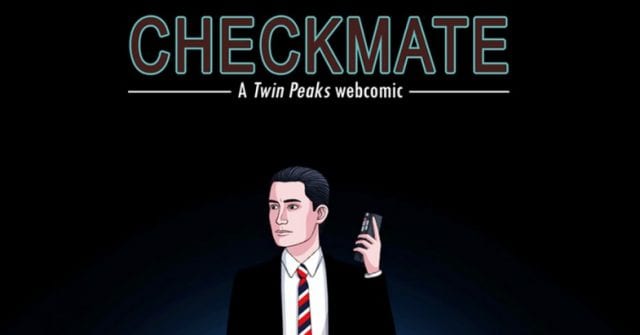 Die Geschichte spielt im Jahr 1985 in Pittsburgh. Agent Cooper ist 26 und arbeitet gemeinsam mit seinem Partner und Mentor Windom Earle für das FBI. Deren Chef ist Gordon Cole, in der Serie gespielt von David Lynch selbst. Der Fall, den die Agenten zu bearbeiten haben, ist kysteriös: Windom Earles Frau Caroline ist verschwunden und taucht zwei Monate später verstört und unter Drogeneinfluss in New York auf. Windom Earle und Dale Cooper bringen Caroline in ein sicheres Haus, doch dann passiert etwas…
… und wer Twin Peaks gesehen hat, weiß auch, was passiert ist. :-) Der Comic basiert auf dem Buch von Scott Frost, "My Life, My Tapes – The Autobiography of FBI Special Agent Dale Cooper", das die Vorgeschichte von Cooper bis zu dessen Auftauchen in Twin Peaks erzählt. Jetzt also der Comic…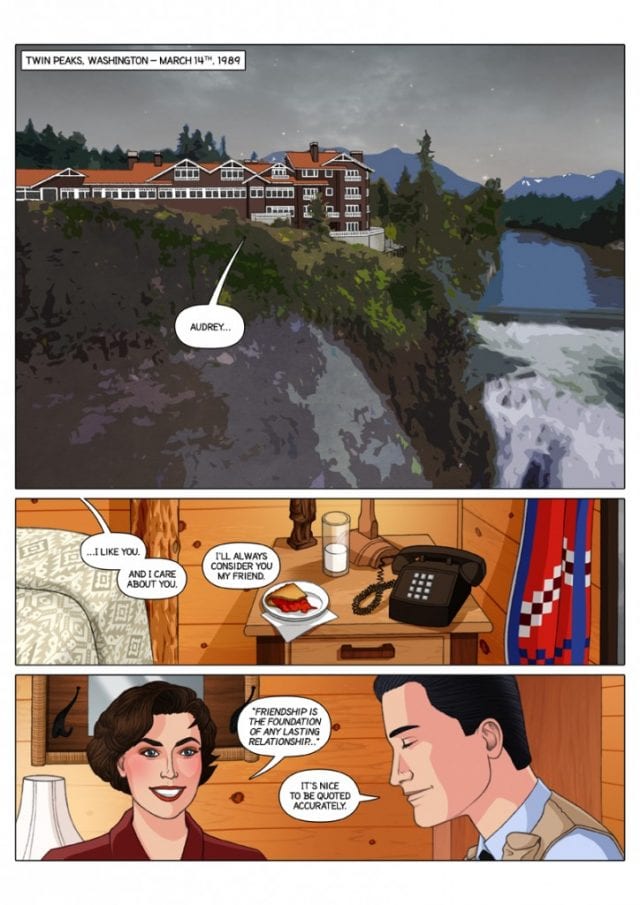 … der regelmäßig auf der Website Checkmate aktualisiert wird. Die ersten Bilder sind online – und optisch gefällt es mir schonmal sehr gut. Bin gespannt, wie sich das Projekt entwickelt und hoffe, dass Lili Canal auch durchhält und Checkmate zu einer runden Geschichte macht.