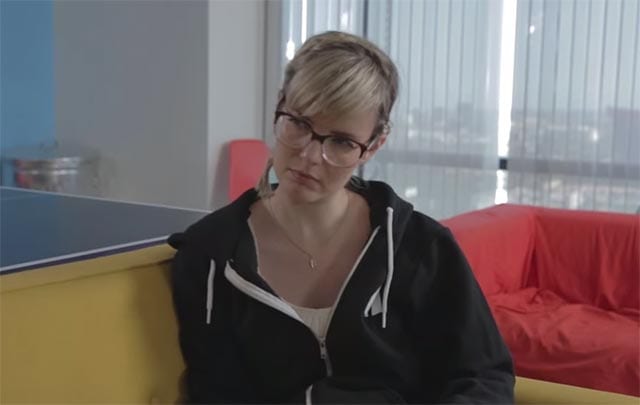 Vielleicht hattet ihr auch schon einmal die Titelmelodie einer Serie im Kopf stecken. Einen Ohrwurm, der euch vielleicht gar dazu gebracht hat, ihn vor euch her zu summen. Vielleicht sogar, wenn andere Leute in der Nähe sind. Vielleicht sogar auf der Arbeit. Bei Game of Thrones kann man wenigstens darauf hoffen, dass andere es verstehen, oder gar mitsummen. Was jedoch bei CollegeHumor (natürlich total inszeniert!) passiert, ist eher die Ausnahme – alle drehen durch!
"Bum bum bah dah bum bum bah dah bum bum bah dah dah…"
When Someone Starts Humming the Game of Thrones Theme
Und: Ohrwurm?
via: tastefullyoffensive