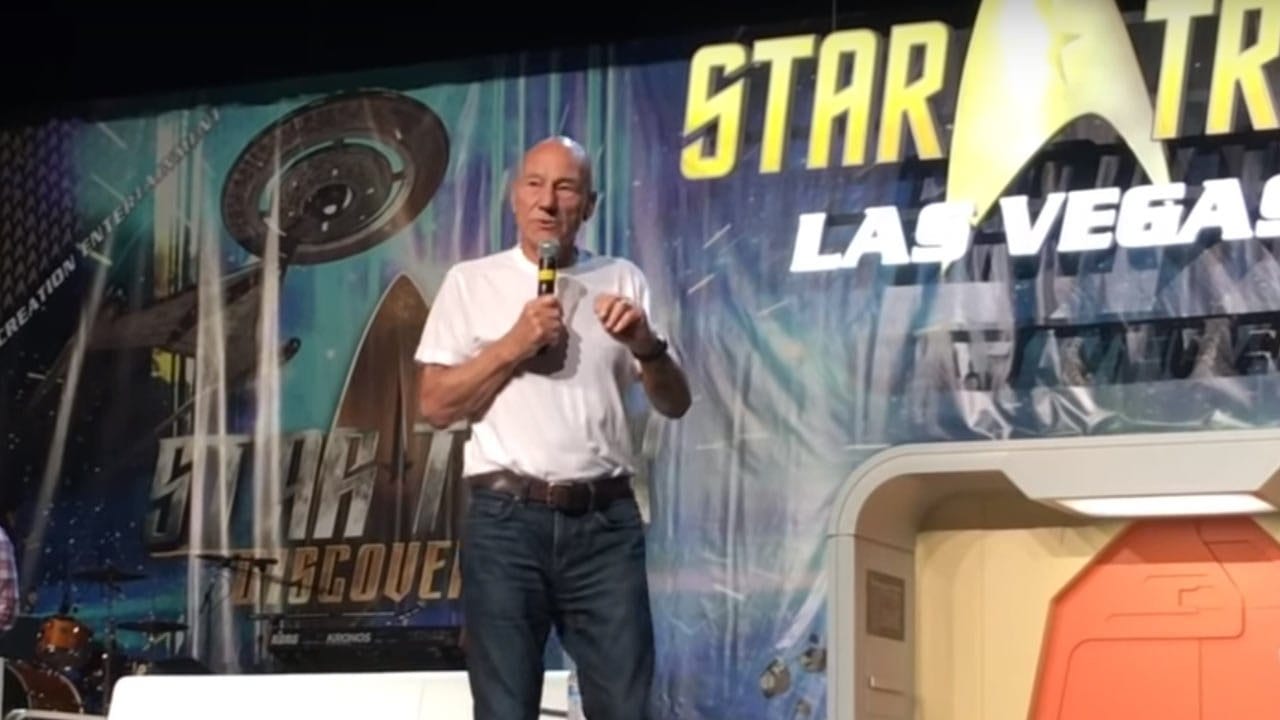 Ich bin immer noch von der Neuigkeit völlig fertig, dass wir tatsächlich ein Jean-Luc Picard Comeback erleben werden (siehe hier). Auf der Suche nach weiteren Details bin ich auf das folgende Video gestoßen. Auf gerade statt findenden Star Tek Las Vegas Convention ist Patrick Stewart als Überraschungsgast aufgetreten. Dort erzählt er ausgiebig was ihn dazu bewegt hat, doch noch einmal in das Star Trek Universum zurück zu kehren.
"Jean-Luc Picard is back"
Ein bisschen erfahren wir auch zur Story. Vielleicht, so habe ich es aus den kurzen Meldungen auch interpretiert, wird Picard nicht mehr in der Sternenflotte sein. Sein Charakter wird laut Stewart stark geprägt sein von den  Erfahrungen der vergangenen 20 Jahre. Aber, ganz wichtig, obwohl es kein Skript gibt, Picard wird seine Ideale und seine positive Ausstrahlung behalten.
"He may not be a Captain anymore (…) it may be a very different individual. (…) But it will come to you with the same passion and determination and love of the material and love for our followers and our fans, exactly as we had it before."
Für alle die es eilig haben: Interessant wird es ca. ab Minute 7:00, die Bekanntgabe seht ihr ab Minute 9:20.