"Peaky Blinders" gehört sicherlich zu den hochwertigsten britischen Dramaserien, die jemals bei der BBC entstanden sind. Seit der vierten Staffel wird die Geschichte um die Gangsterbande "Peaky Blinders" nach einer Idee von Steven Knight international über Netflix ausgestrahlt, so dass die Fans der Story um den cleveren und gerissenen Tommy Shelby immer kurz nach der BBC-Premiere in den Genuss der neuen Folgen gekommen sind. Und das lohnte sich über alle fünf bisher verfügbaren Staffeln hinweg: Autor Steven Knight gelingt es, die historische Vorlage der Bandenkämpfe in Birmingham in den 1920er Jahren in eine dramatische Serienform zu bringen. Als Vorbild für die "Peaky Blinders" gelten die "Brummagem Boys", die es in den 1920er Jahren tatsächlich gab. Der Serientitel wiederum bezieht sich auf eine gleichnamige Bande, die es in den 1890er Jahren in Birmingham tatsächlich gab. Die Serie profitiert allerdings auch von ihrer extrem hochwertigen Produktion, der großartigen Ausstattung und einer authentischen Atmosphäre, was man sehr gut an diesem "The Beauty of"-Video sehen kann:
Zu all diesen Details passt jetzt eine spannende Entwicklung des Weinguts "Vignobles Bardet" aus Vignonet, Anfang des 18. Jahrhunderts Hochburg des Weinhandels als wichtigem Zwischenstopp auf dem Weg zum Hafen von Bordeaux. Die Familie Bardet hat zwei spezielle Weine entwickelt, die perfekt zur Serie "Peaky Blinders" passen. Sie werden nach den für die 1920er Jahre typischen Verfahren hergestellt und tragen den Namen der Shelby Company bzw. der Peaky Blinders auf dem Weinlabel. Die Idee dazu hatte Thibault Bardet, der zur jüngsten Generation der Winzerfamilie gehört. "Das Weingut ist als offizieller Produzent der Weine von den Produktionsfirmen der Serie Banijay Brands und Caryn Mandabach Productions beauftragt worden.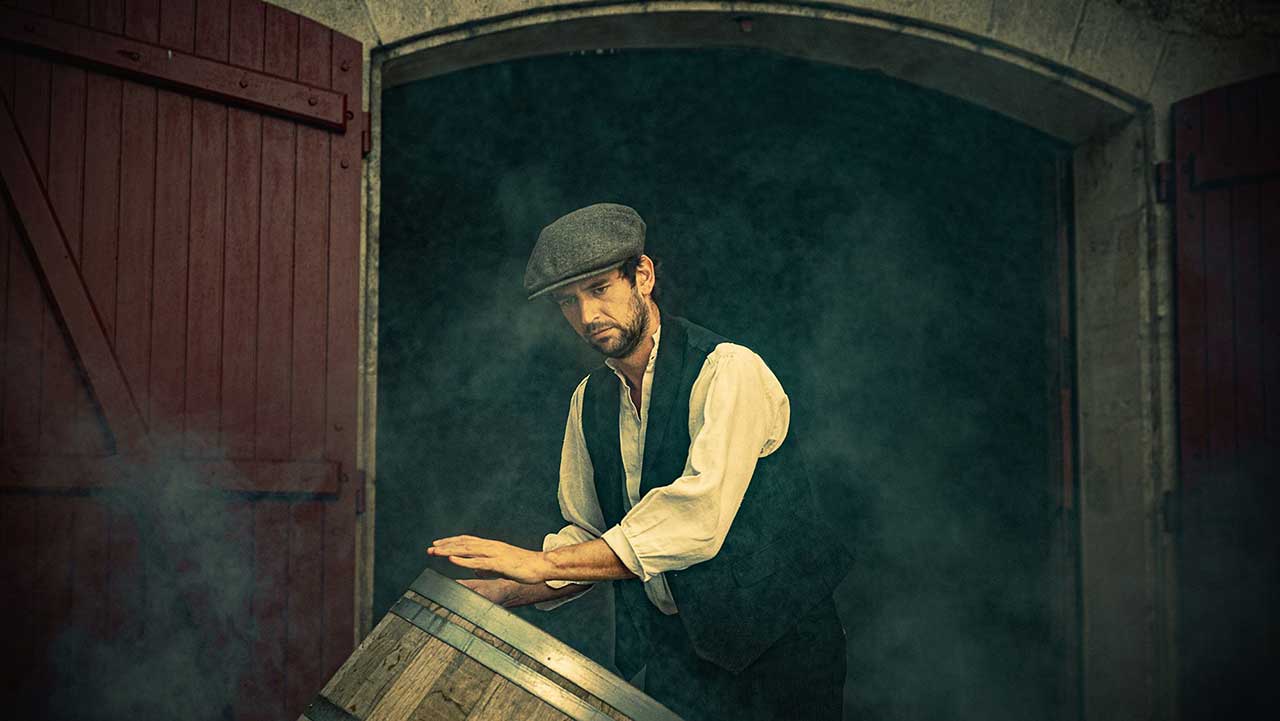 "Bei meinen Recherchen arbeitete ich mit Jean-Michel Chevet zusammen", erklärt Thibault Bardet. Er ist Historiker des ISVV (Institut des Sciences de la Vigne et du Vin = Institut für Weinbau und Weinkunde). "Wir fanden einige wichtige Informationen in der 9., 10. und 11. Auflage des Buches von Feret: "Bordeaux et ses Vins". Diese Bände wurden alle zwischen den beiden Weltkriegen herausgegeben, in der Zeit, in der die Fernsehserie Peaky Blinders spielt." Zwei verschiedene Sorten wurden entwickelt, ein Saint-Emilion und ein Saint-Emilion Grand Cru.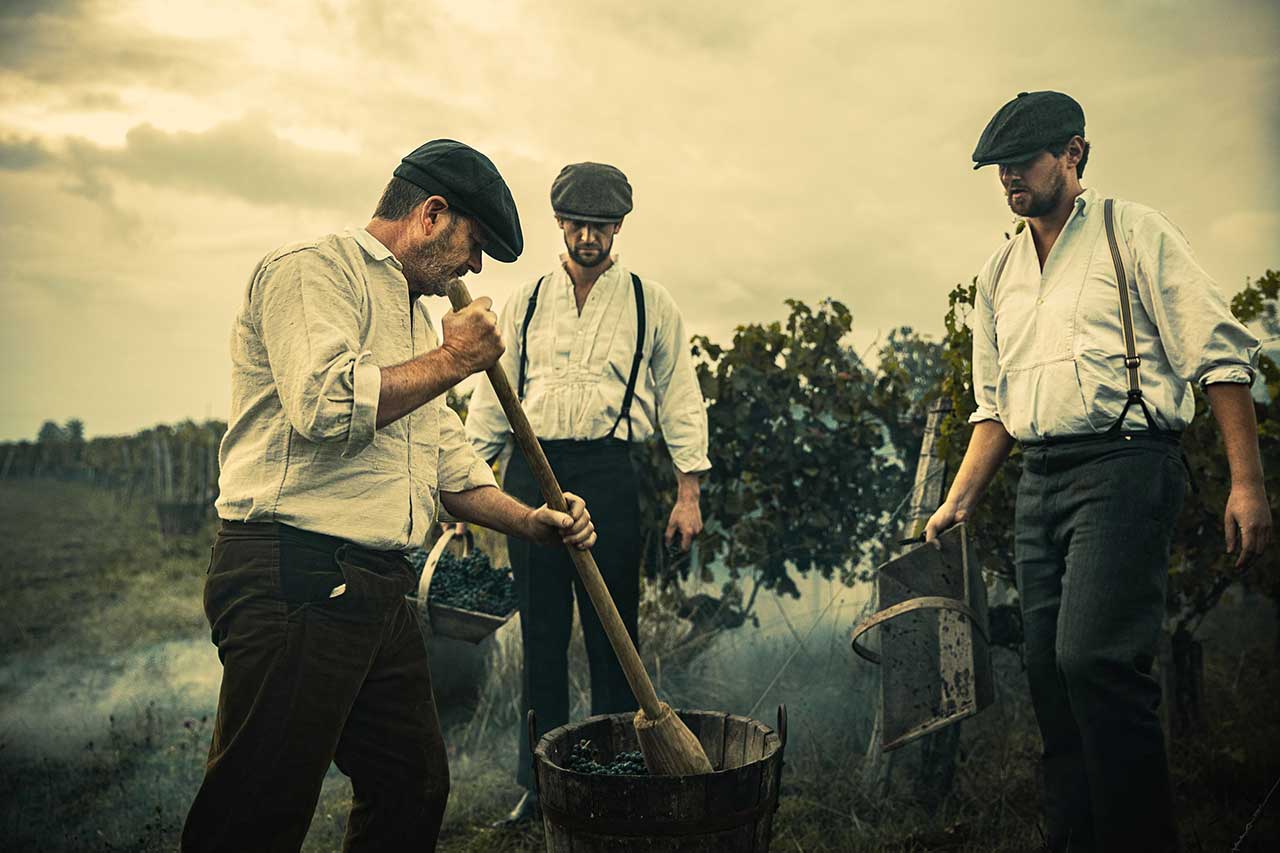 Der erste Cuvée kleidet sich ganz im Stil der Peaky Blinders: Zu Beginn der ersten Staffel bewegen sich die Shelbys im Kleinkriminellenmilieu. "Mit unserem Branding wollen wir an diese Vergangenheit erinnern", sagt der Weinexperte. Dieser Markenwein wurde unter den Auflagen der AOC Saint-Emilion und ihrer traditionellen Weinherstellungsverfahren produziert. Der Wein hat einen betont fruchtigen und kräftigen Geschmack. Die schwarze Kapsel steht für das illegale Geschäft des Schwarzmarktes. Der Schrifttyp von Saint-Emilion ist der gleiche wie jener, der im Logo der Serie und im Filmsetting verwendet wird. Die Assemblage setzt sich zusammen aus Merlot, Cabernet Franc und Cabernet Sauvignon. "Als eine der zentralen Spruche der Protagonisten der Serie nahmen wir den Ausdruck "Fucking" mit in die Beschreibung, um die Nähe zur Familie Shelby zu symbolisieren."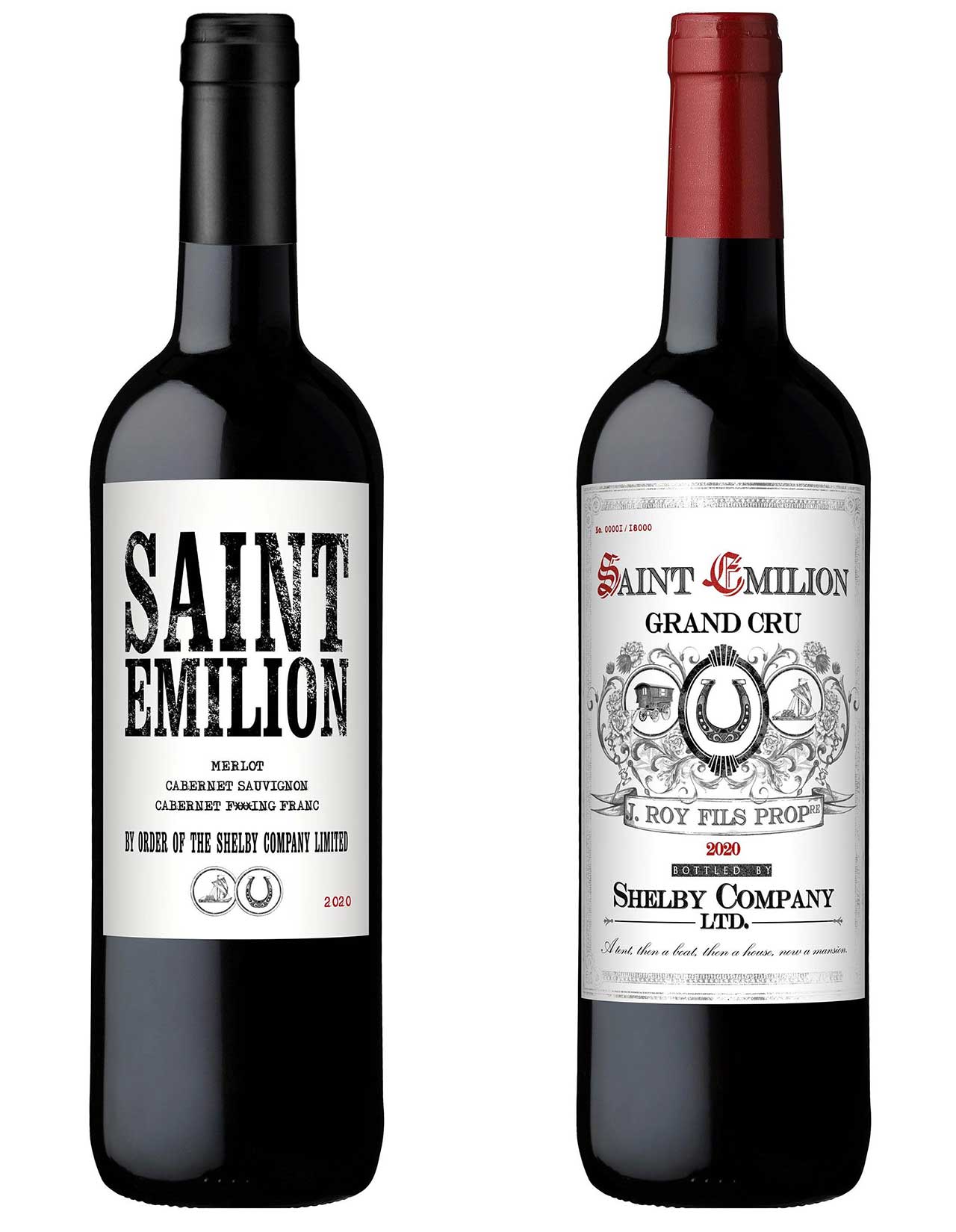 Auch der Satz "by order of the Peaky Blinders", der während der Serie ständig wiederholt wird, taucht auf dem Label auf. Die Gabarre als Symbol der Familie Bardet und das Hufeisen als Symbol der Shelbys, stellt die beiden Familiendynastien in Verbindung zueinander: "Wir werden zehn verschiedene berühmte Zitate aus der Serie auf den Korken drucken lassen, zum Beispiel:'No fucking fighting – Everyone's a whore, Grace. We just sell different parts of ourselves – All religion is foolish answer to a foolish question."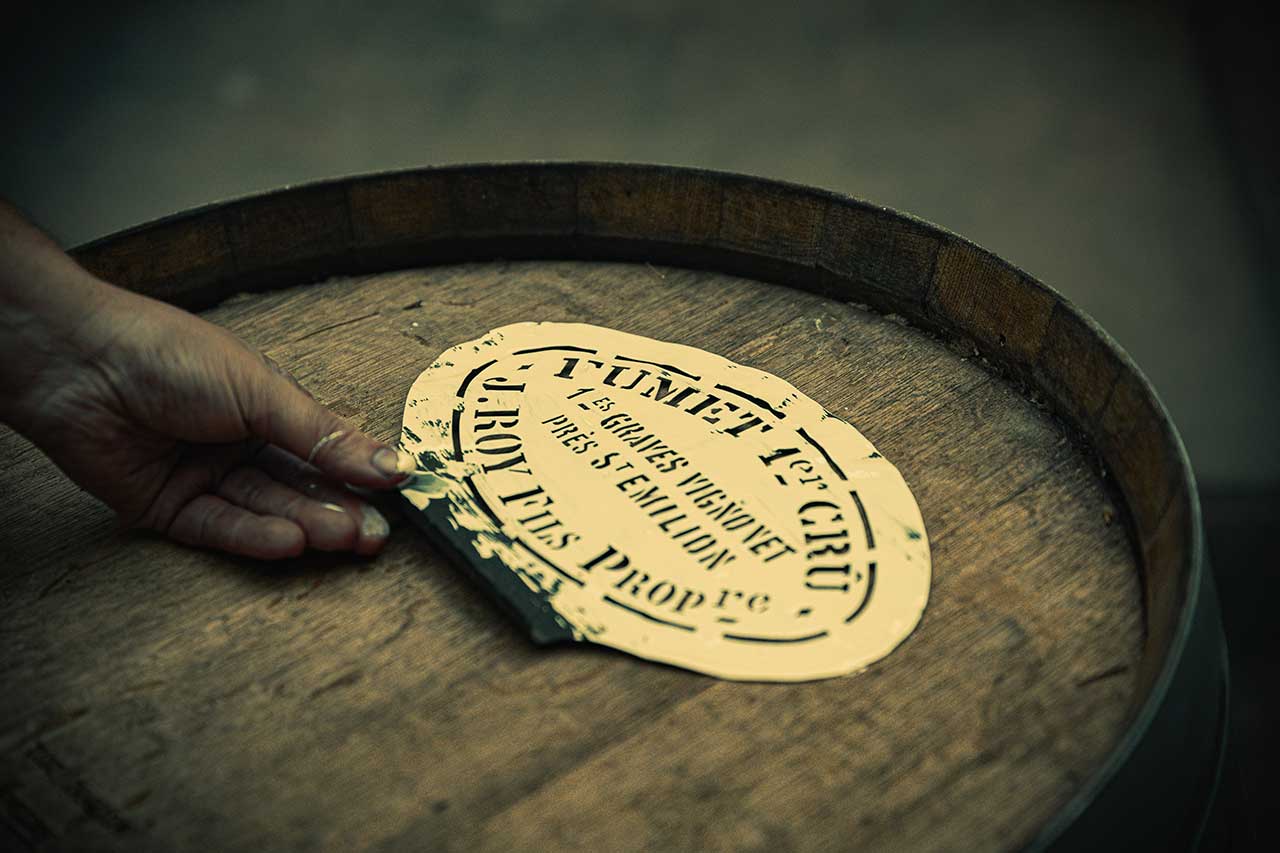 Die Logothematik auf dem Label ist beim Grand Cru ähnlich zu sehen. Dieser Wein trägt außerdem den Hinweis "Bottled by Shelby Company Ltd." Das Schöne an beiden Editionen ist tatsächlich – neben dem Wein an sich – die historische Authentizität. "Wir können uns durchaus vorstellen, dass eine Figur wie Thomas Shelby seinen eigenen Wein importiert hätte, auch aus Saint-Emilion – damals wie heute einer der prestigeträchtigsten Appellation Bordeaux' und weltweit", sagt der Winzer. Die Bordeaux-Weine verdanken ihren weltweiten Erfolg zu einem großen Teil den Engländern, die ihren royalen Charakter zu schätzen wussten. Einer der berühmtesten Weine ist Château Petrus. Seit er einst am Hochzeitstisch der Königin von England serviert wurde, ist er in seinem Ansehen enorm gestiegen. "Mit all seinen Verbindungen wäre es Thomas Shelby – wie wir uns vorstellen können – leicht gelungen, seinen Wein auf den königlichen Hochzeitstisch zu bringen", sagt Thibault Bardet.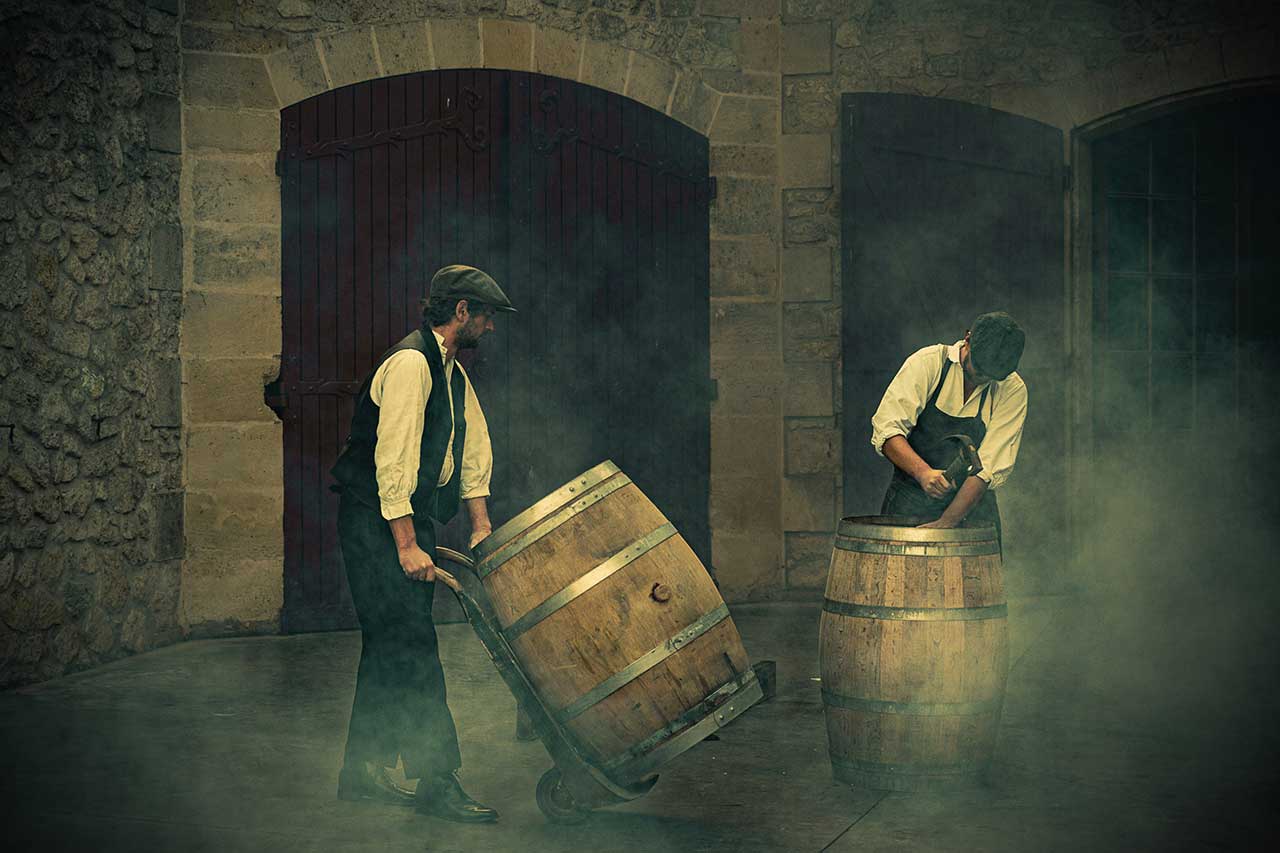 60.000 Flaschen Saint-Emilion und 18.000 Flaschen Saint-Emilion Grand Cru sind insgesamt geplant. "Die 18.000 Flaschen entsprechen 15 Bruttoregistertonnen, der Produktionsmenge an Wein meiner Familie zwischen den Kriegen", bemüht Thibault Bardet noch einmal auf die historische Genauigkeit zu seiner eigenen Familie. Eine tolle Idee, die nicht nur etwas für Serienfans oder "Peaky Blinders"-Fans ist, sondern auch für Weinliebhaber an sich.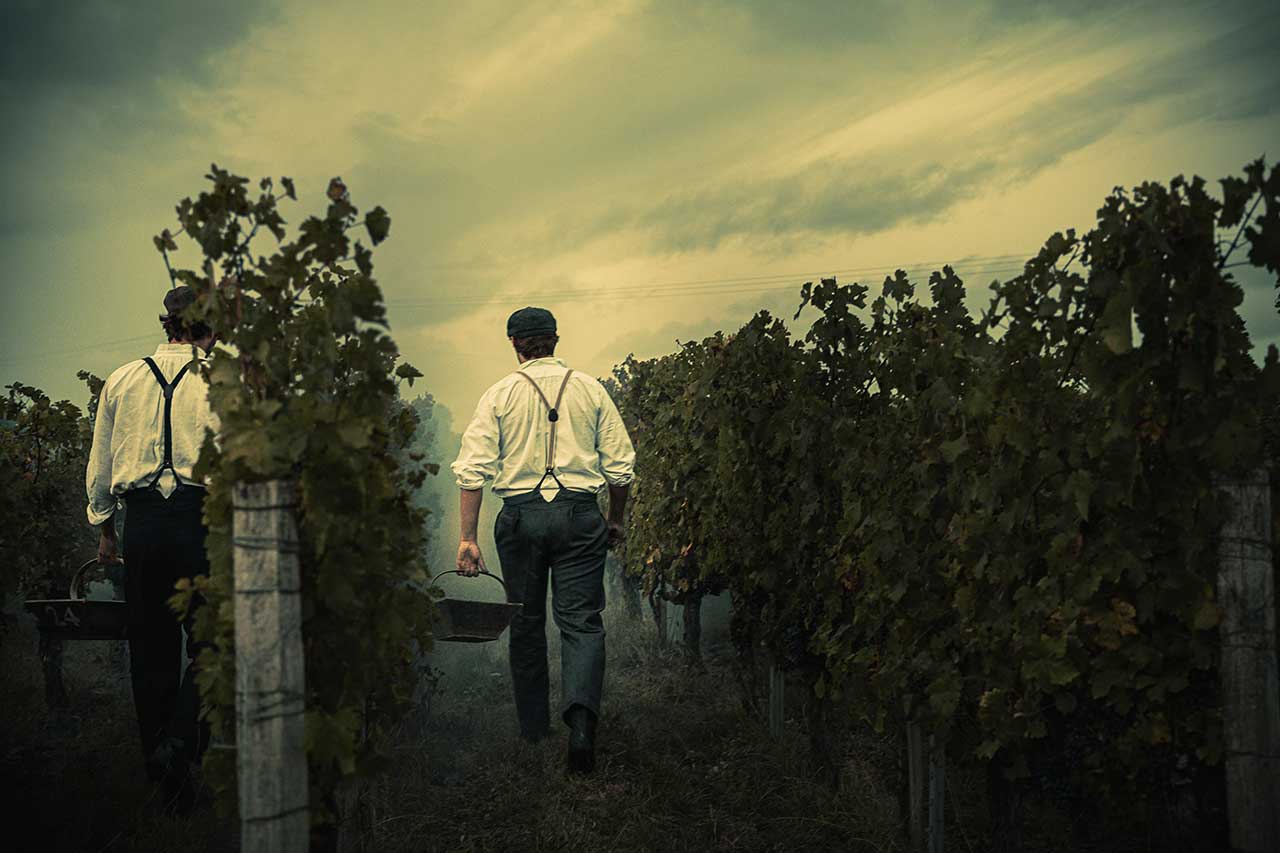 Mehr Infos gibt es direkt beim Weingut Vignobles Bardet.

Bilder: Vignobles Bardet

-->