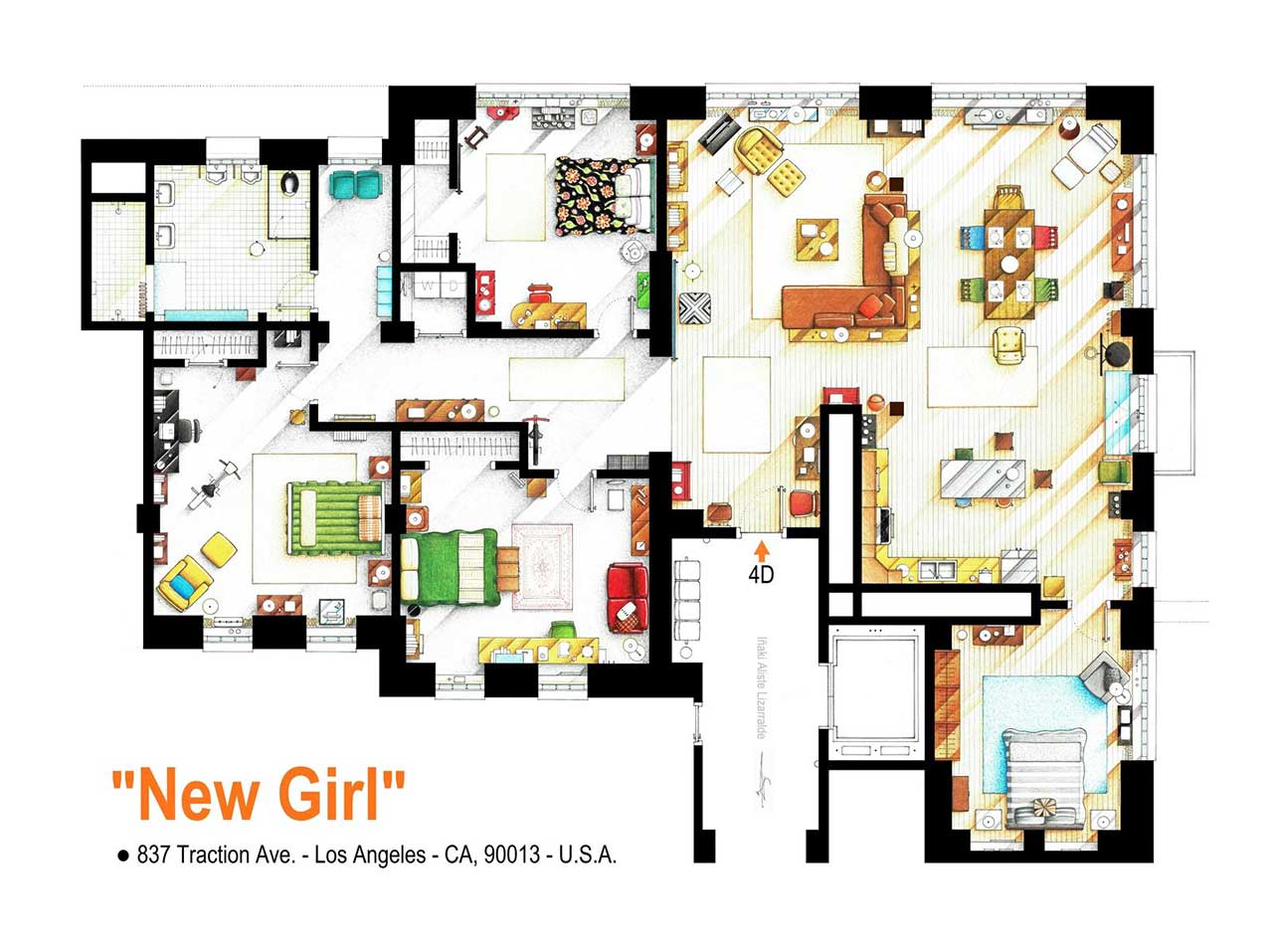 Wow, so weit reiche ich selten in unserem Blog zurück. 2013(!) hatte ich euch an dieser Stelle die tollen Arbeiten von Iñaki Aliste Lizarralde vorgestellt. Die spanische Innenarchitektin erstellt Grundrisse von Wohnungen, die viele von uns ziemlich genau kennen, haben sie diese doch etliche Male betreten. Zumindest durch den Fernseher hindurch.
Ein kürzlich erfolgter Kommentar unter dem alten Beitrag hat mich sehen lassen, dass Lizarralde in der Zwischenzeit etliche weitere TV-Wohnungen illustriert hat. Wieso also nicht mal nach immerhin knapp sechseinhalb Jahren ein kleines Update fahren, oder? Unter anderem mit dabei sind die Fernseh-Wohnungen von Elliot Alderson ("Mr. Robot"), Olivia Pope ("Scandal") oder auch Don Draper ("Mad Men"). Aber tut mir leid, Thomas, dein gesuchtes "Der Prinz von Bel-Air"-Motiv ist leider nicht dabei. Noch nicht – wer weiß, was dann im Oktober 2027 sein wird…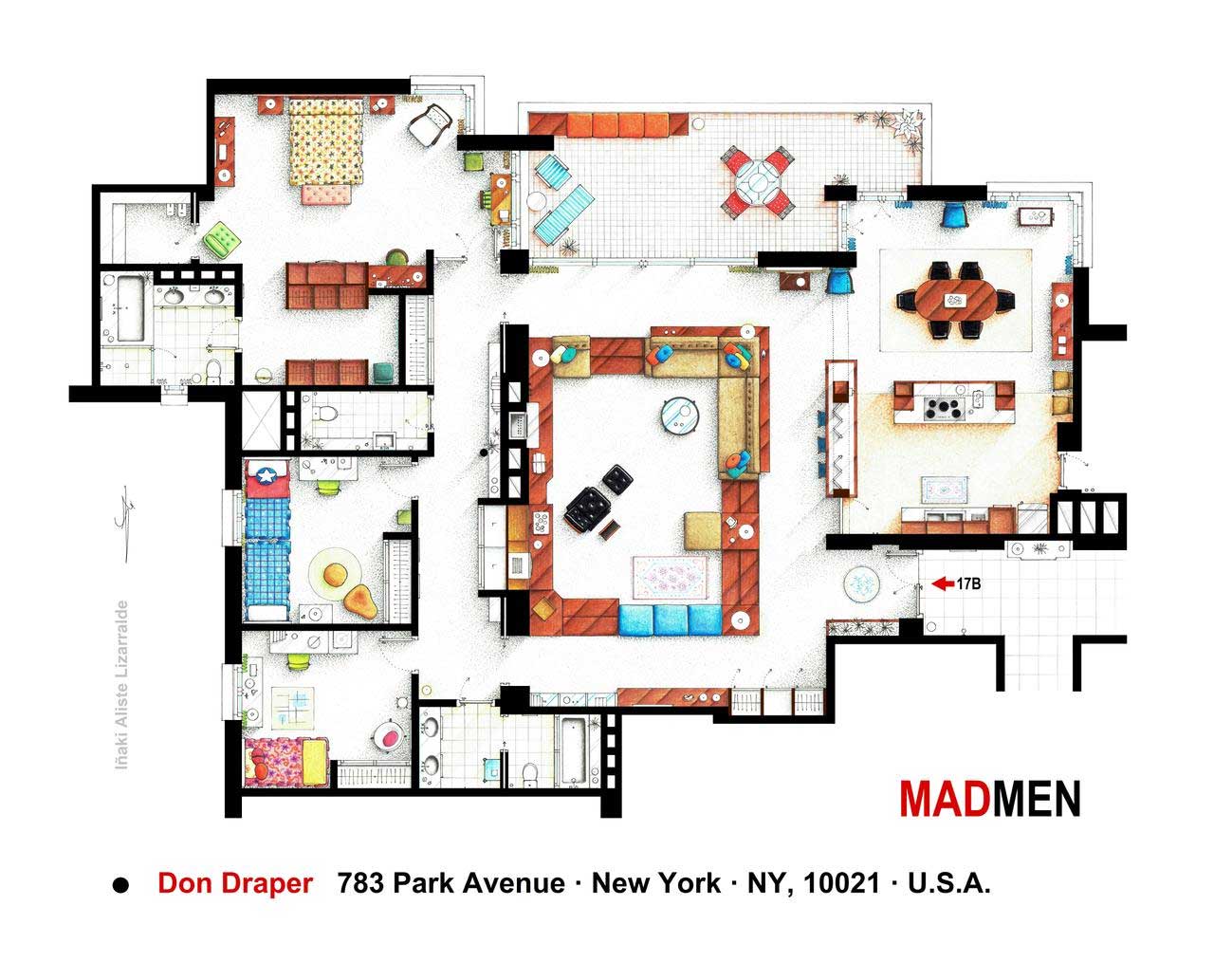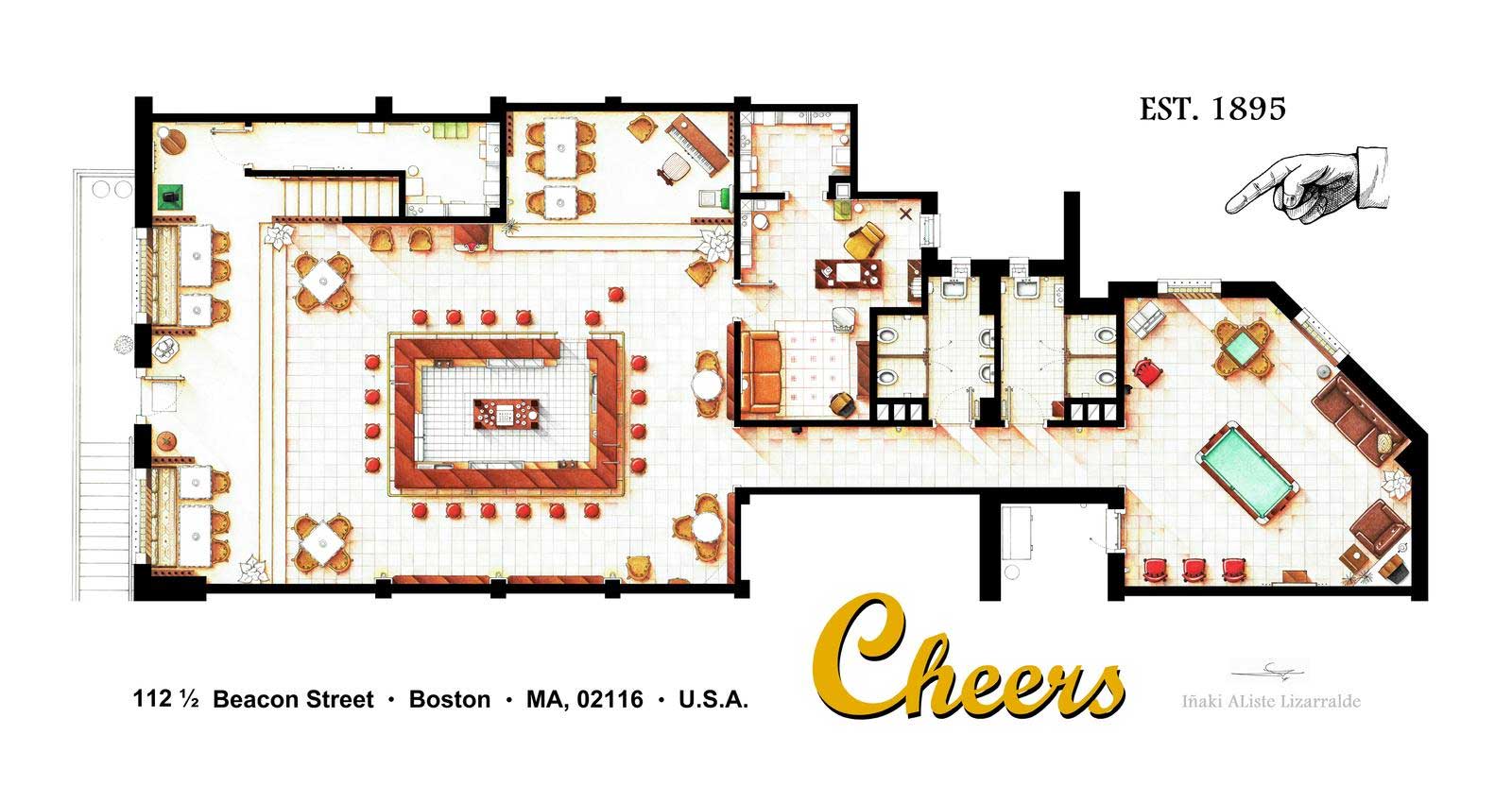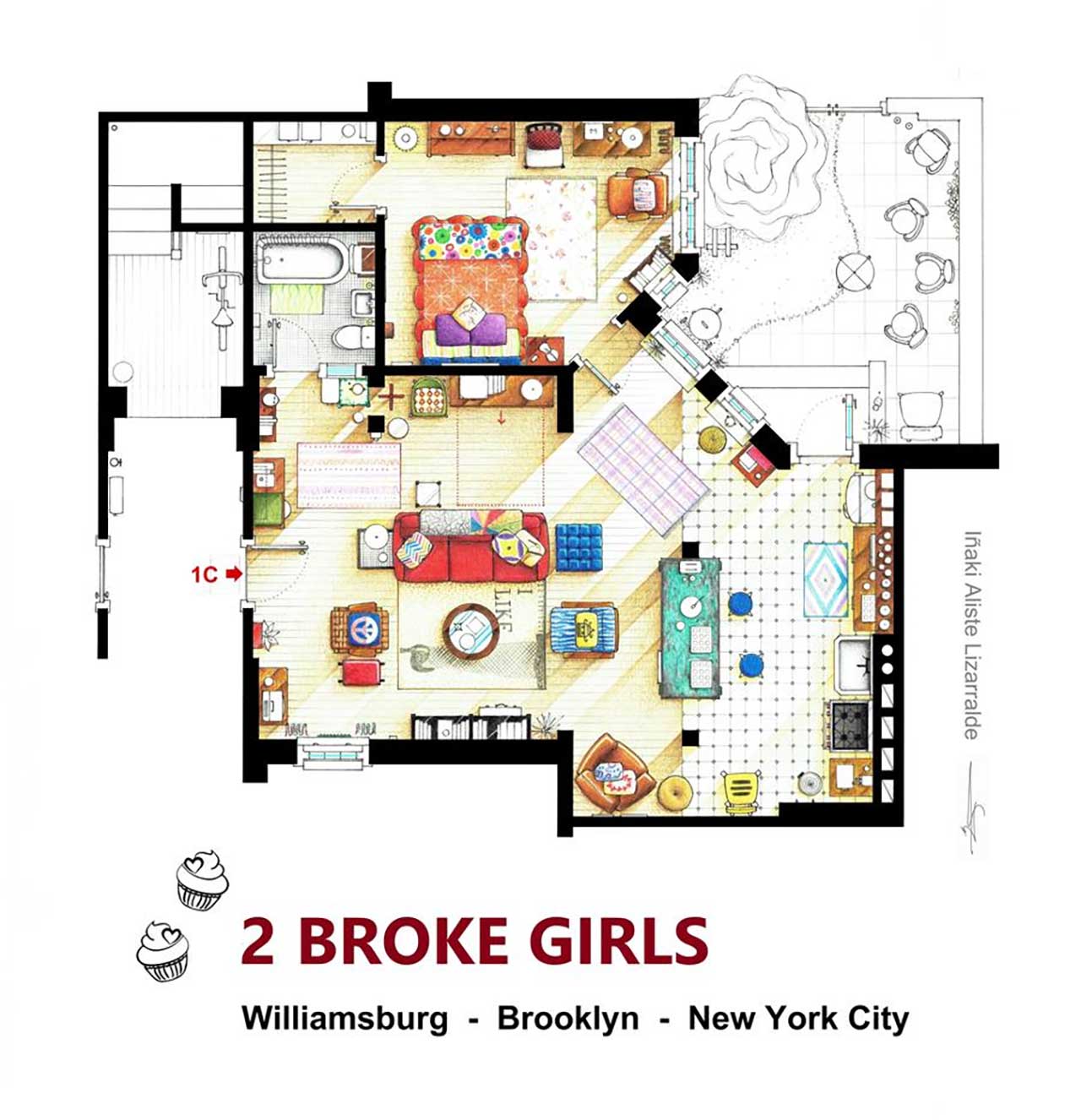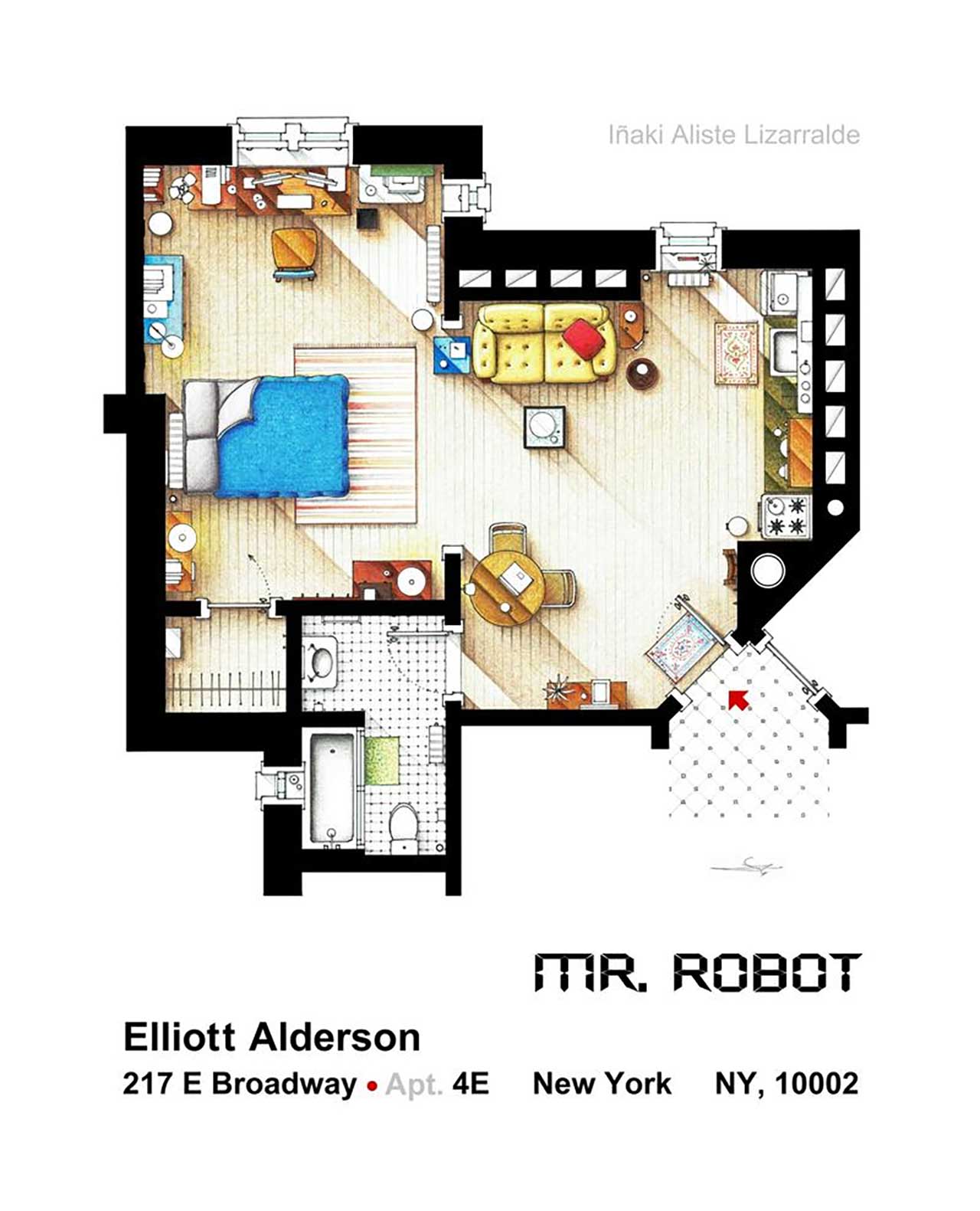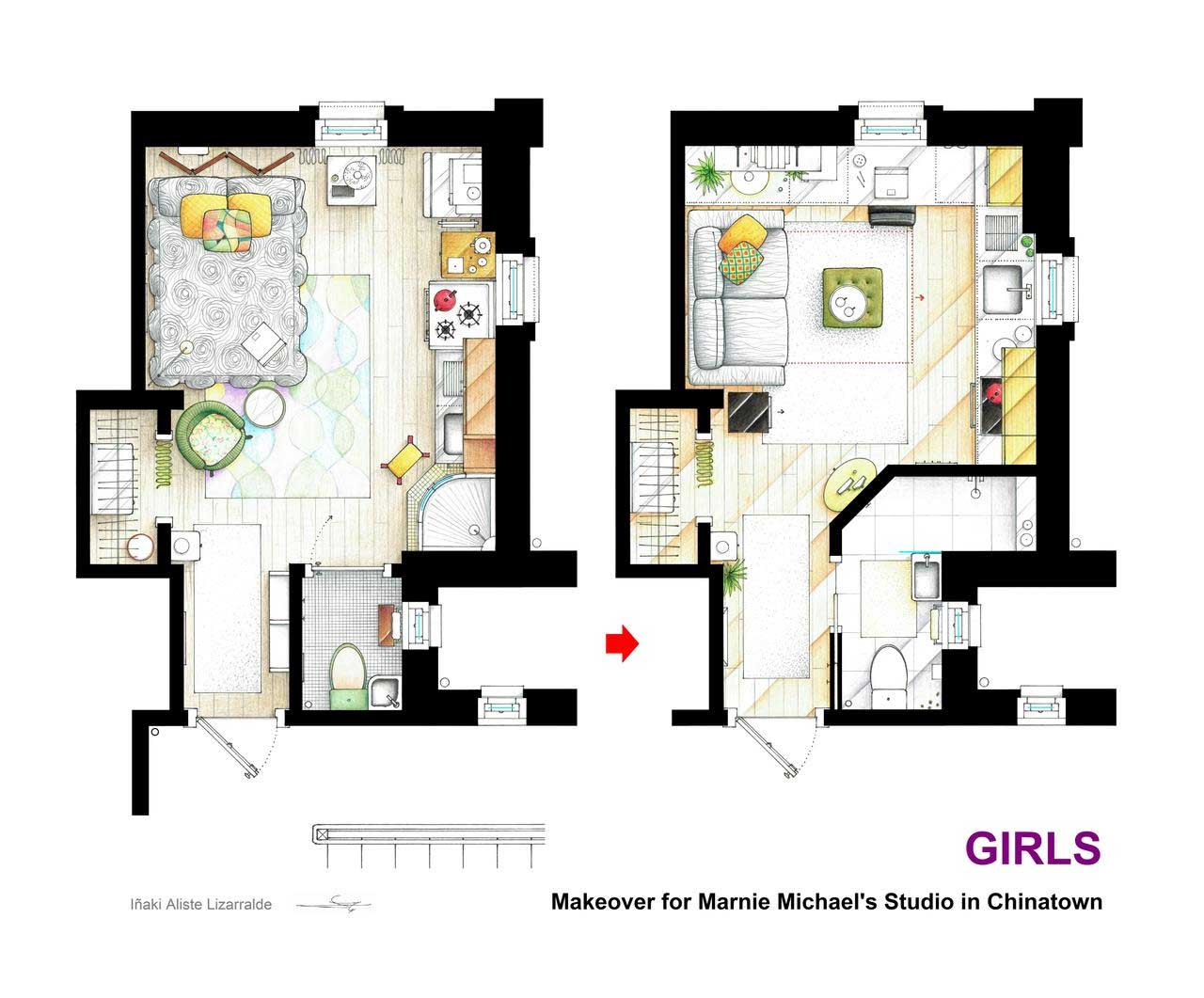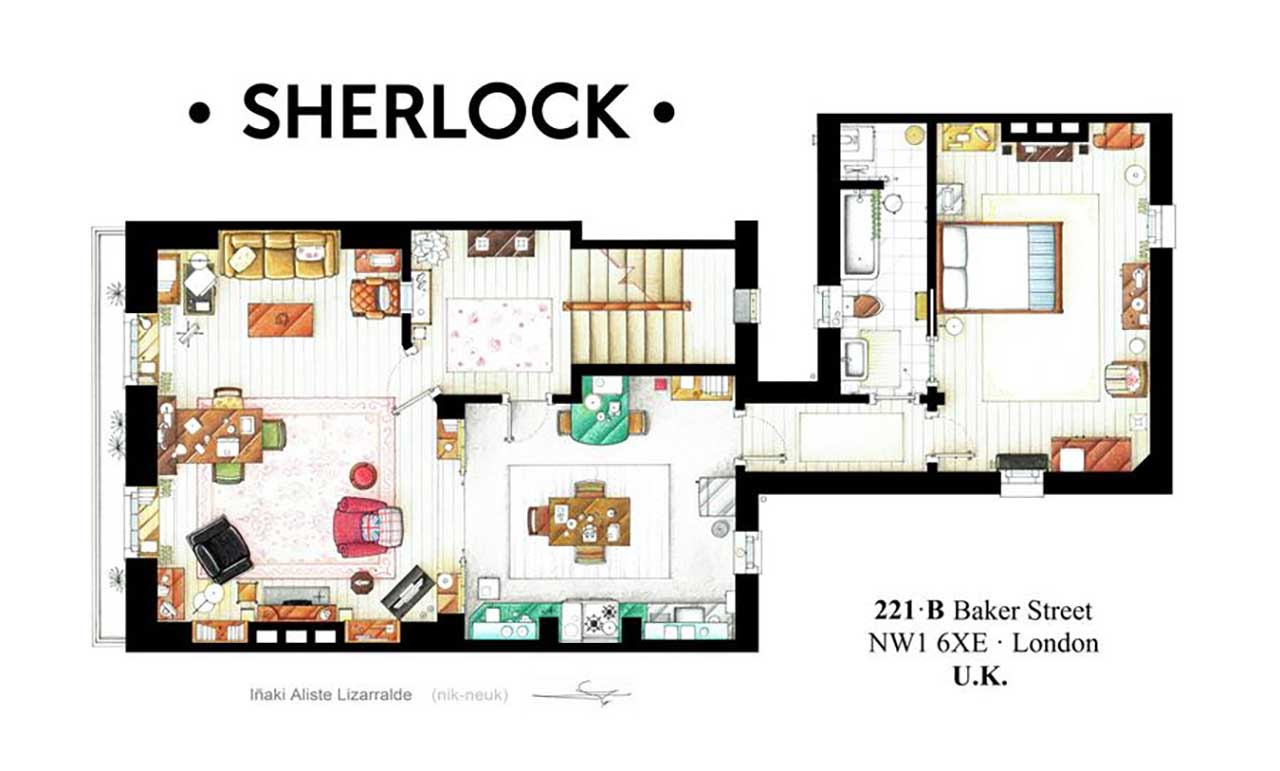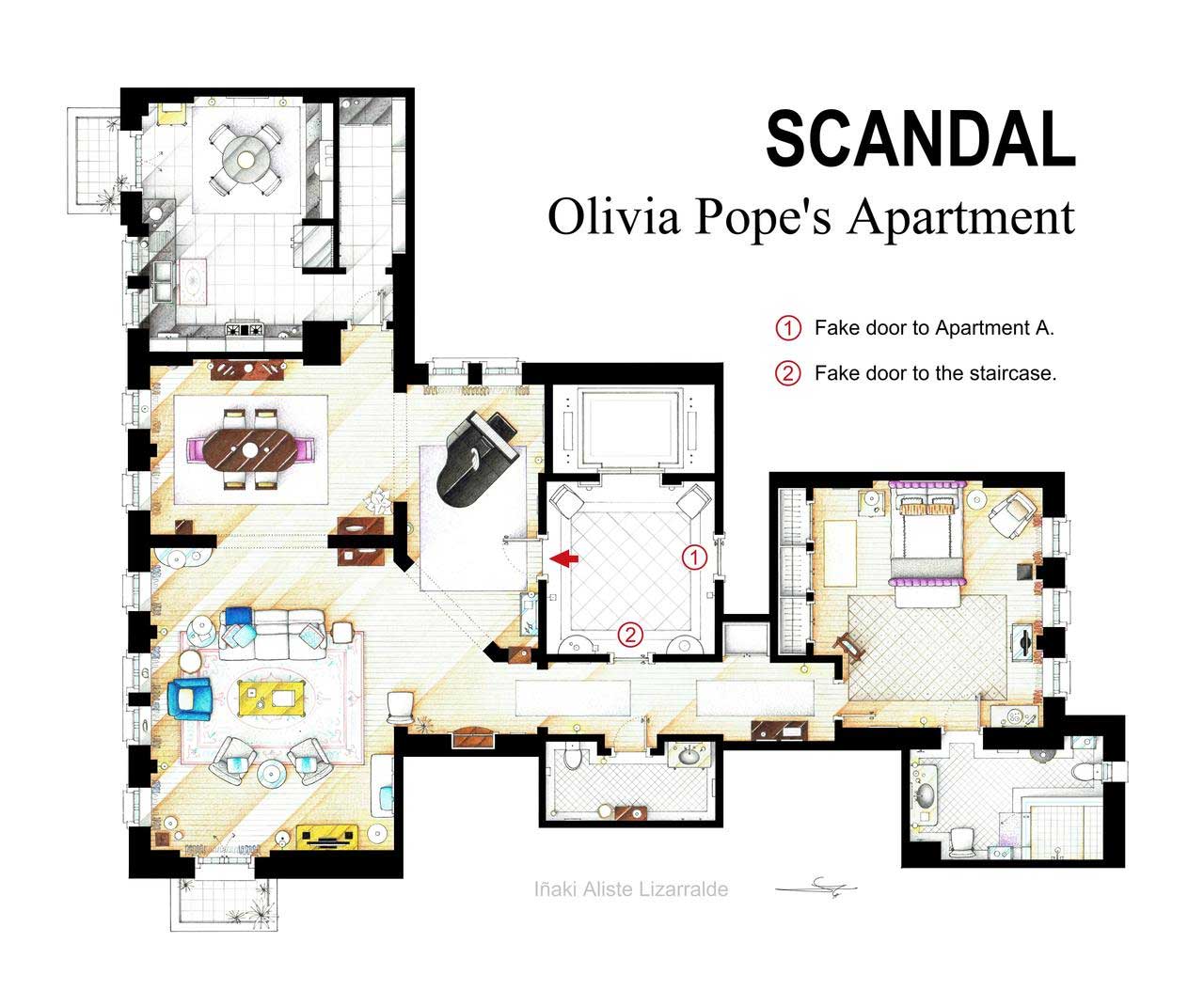 Weitere dieser originellen Serienwohnungs-Grundrisse und andere Arbeiten von Iñaki Aliste Lizarralde lassen sich auf dem DeviantArt-Profil der Spanierin betrachten, wo sie unter dem Pseudonym nikneuk zu finden ist. Dort kann man auch sehen, dass sie bereits etliche weitere TV-bezogene Wohnungs-Darstellungen auf ihrer (wörtlich zu nehmenden) Liste stehen hat. Wobei diese den Datenstand von Januar 2019 besitzt, seitdem hat sie nicht nur einige davon abgearbeitet, sondern dürfte bereits etliche weitere Anfragen und Anregungen erhalten haben, nehme ich an…
"In December I started two new projects: The 'New Girl' loft and the 'Rope' apartment (Alfred Hitchcock, 1948). I will resume them as soon as I finish what I am doing right now and they will be the new designs of 2019. Here you can see the lists of projects for TV places. Do you have any preference or suggestion?"
Auf Etsy kann man einige ihrer "TV Floorplans" als Art Prints käuflich erwerben. Wie wäre es noch mit dem Haus der Familie Smith aus "Rick and Morty" oder ein Layout des "Westworld"-Parks?