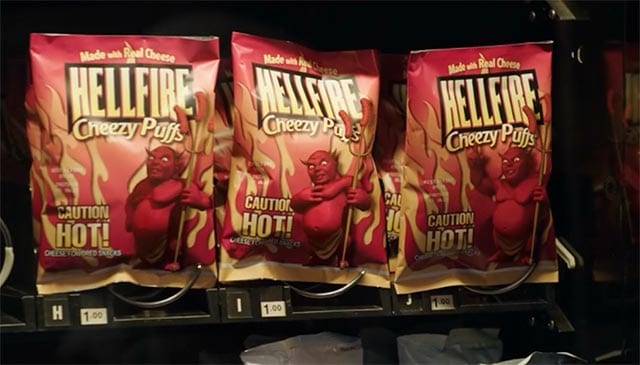 Scott-E schwimmt lieber in Rosé als Schach zu spielen. Doch was zunächst als vermeintliches Ende der Zombie-Theorie ausschaut, bringt das große Ganze erst richtig ins Rollen.
"Has anyone already seen 'Zombie Hide'? I hear, Season Two's amazing…!" (Peyton)
Heute auf der Speisekarte: an Zombies glaubender Drogenjunkies mit einer Prise Wahnvorstellungen und teuflischen Ängsten.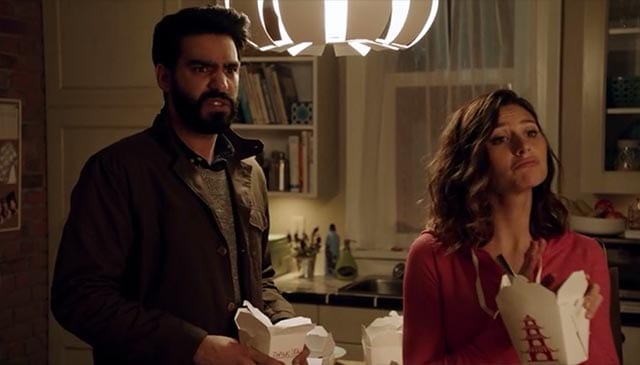 "In the future remember that I like my information the same way you like your brains…" (Blaine)
Endlich bekommt man die Chemie zwischen Liv und Major zu sehen, die eine glückliche Vergangenheit glaubhaft erscheinen lässt.
Der Wettermann war großartig und die sprechenden Teufel haben mir auch sehr gefallen. Nett animiert und hat die erforderliche Prise frecher Sprüche erbringen können.
"I got super high with Scott-E and we pondered the big questions: Beatles or Stones? Kirk or Picard? Ren or Stimpy?" (Wettermann Johnny Frost)
Die Kofferraum-Reise hat mich an Taxifahren in GTA erinnert. Ansonsten war die ganze Haus-Aktion etwas seltsam inszeniert. Aber da glauben wir jetzt einfach mal ganz naiv an Zufälle, wie sie im echten Leben eben passieren…
"Eh, Liv – the toilette is ringing…?!" (Johnny Frost)
Liv lässt die Z-Bombe gegenüber Major platzen. So sehr mich wundert, wie wenig schockiert er die Wahrheit aufnimmt – wenn Haar- und Hautfarbe Livs so offensichtlich sind, wieso konnte er "Zombies auf der Boot-Party" nicht vorher damit verbinden?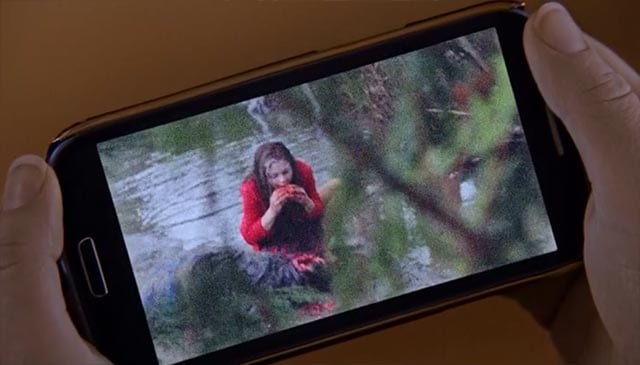 Okay, der Twist am Ende war klasse! Er beantwortet viele Unglaubwürdigkeiten in der Folge und lässt die Dramatik noch einmal hochschnellen.

Geht doch! Nach der guten Folge letzte Woche schafft es iZombie tatsächlich mal, zwei starke Episoden am Stück zu bringen. Man merkt, dass es der Story gut tut, alles zusammen führen zu lassen. Es wird deutlich spannender und zielführender. Die Drogen-Erscheinungen wurden gekonnt mit einer offensichtlicheren Ablenkung versehen, so dass man plötzlich gar nichts mehr glaubt. Außer Ravis ersten Erfolgen bei dem Gegenmittel, da war Liv ja nicht zugegen. Dürfte interessant werden, ob und wie sie Major nun doch sagt, was Sache ist und ob sie am Ende überhaupt geheilt werden möchte. Noch zwei Folgen und ich bekomme langsam aber sicher richtig Laune auf das Finale!

-->