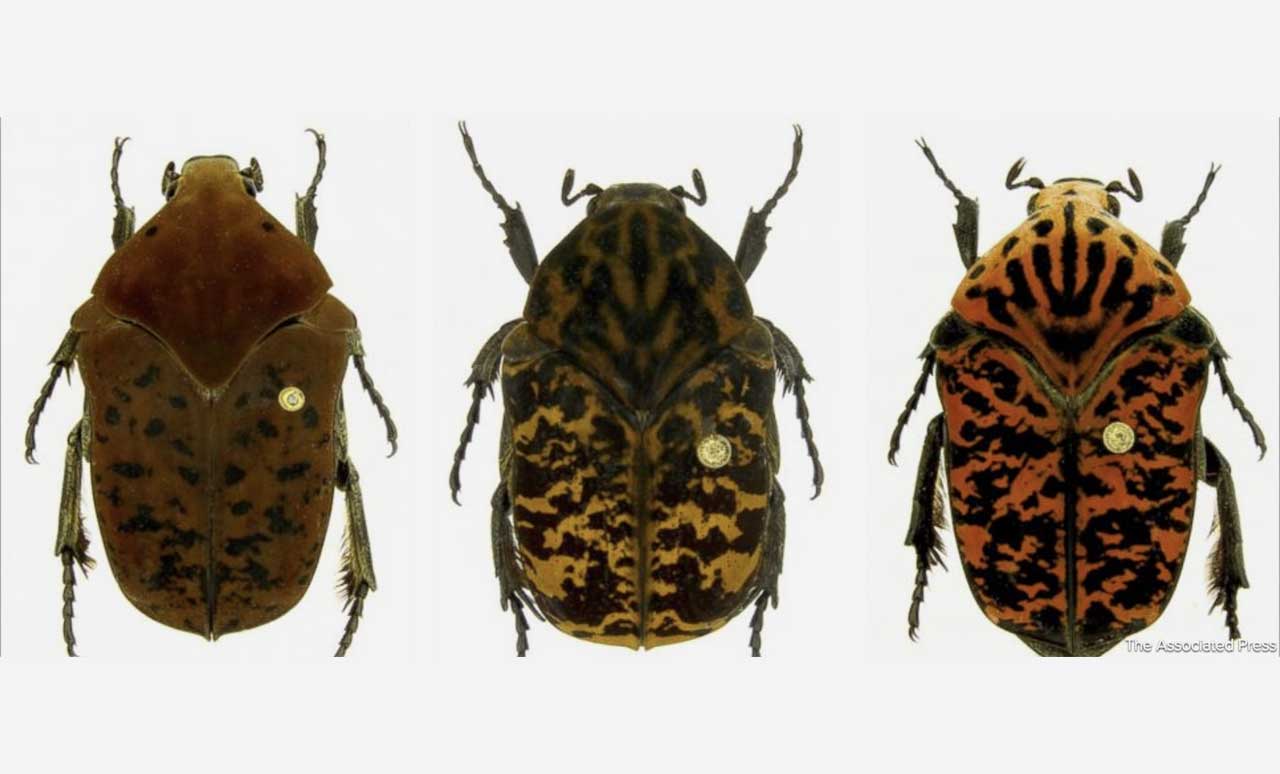 Wie weit Popkultur teilweise geht, merkt man dann, wenn einem derart abstruse Nachrichten, wie diese hier, erscheinen. Ein Insektenforscher hat neue Käferarten entdeckt und seine Vorliebe für die Geschichten von George R.R. Martin aus "A Song of Ice and Fire" bzw. "Game of Thrones" in die ihm zustehende Benamung der Tiere fließen lassen. Der Professor Brett Ratcliffe aus Nebraska hat nach Angaben von ABC News bzw. des "Omaha World-Herald" (dessen Seite man jedoch aus der EU aus rechtlichen Gründen nicht besuchen kann?!?!) drei neuen Arten die Namen "Drogoni", "Rhaegali" und "Viserioni" gegeben – ganz wie die Mutter der Drachen, Daenerys Targaryan, es bei der Benamung ihrer drei Drachen getan hat (nur eben "lateinisiert"). Die einzige Frage, die sich mir noch stellt: Wieso hat er lediglich drei Arten nach "Game of Thrones"-Figuren benannte – immerhin hat er doch derer acht entdeckt?!
Radcliffe wollte durch die Benamung übrigens Aufmerksamkeit für die Biologie und Insektenforschung schaffen – was ihm augenscheinlich geglückt ist, denn das Thema ist hier bei uns im Blog ansonsten doch eher rar gesät…
"When you create names like these, you do it to gain a little bit of notoriety and bring public attention to it. We're still discovering life on Earth. One of every four living things on Earth is a beetle. We haven't discovered them all. We're not even close."
In seiner 50-jährigen Laufbahn hat Radcliffe übrigens bereits hunderten neuen Spezies Namen geben dürfen. Dabei wollte er sich immer wieder einen kleinen Spaß erlauben und popkulturelle Referenzen einbauen, allerdings gibt das wissenschaftliche Regelwerk wohl recht strenge Vorgaben, was das Benennen angeht. Humor und Beleidigungen sind Tabu. Zum Glück gingen diese drei fantastischen Vorschläge durch.
Wer einen Drogoni, Viserioni oder Rhaegali im natürlichen Raum finden möchte, muss übrigens nach Kolumbien, Equador oder French Guiana reisen.
via: floor8