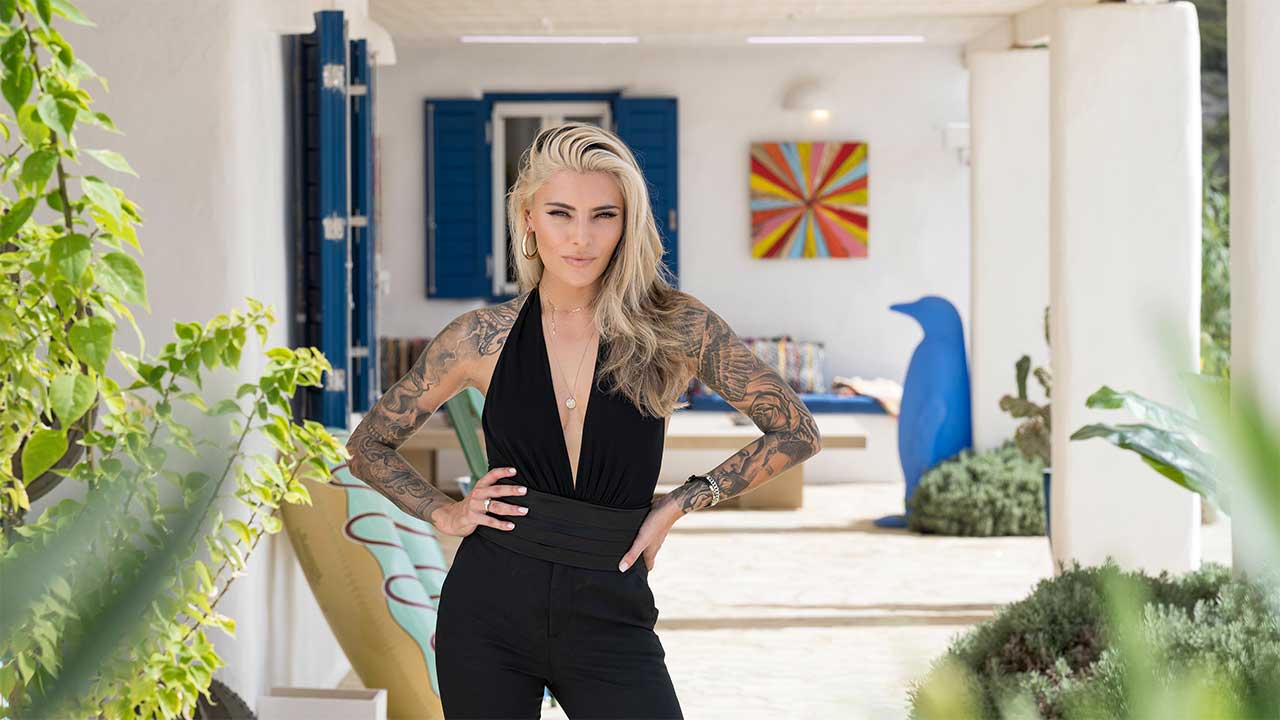 "Are You The One?" war eine der Überraschungen des Reality-TV-Jahres. Nicht nur für mich und die Allgemeinheit, auch Leonie hatte das aus dem Ausland adaptierte Format in ihre "AWESOME 5"-Liste der besten neuen Reality-TV-Formate gewählt. Jetzt hat TVNOW verlauten lassen, dass die Dreharbeiten zur zweiten Staffel begonnen haben. Erneut mit 20 Singles, erneut mit dem Ziel, dass alle ihr "Perfect Match" finden, jedoch mit einer anderen Person, die durch die Show leitet. Sophia Tomalla wird die Moderation der Fortsetzung übernehmen.
"Über TV-Jobs freue ich mich umso mehr, wenn das Format mir auch privat Spaß macht. So war das für mich bei der ersten Staffel 'Are You The One?'. Umso mehr freue ich mich, die zweite jetzt selber moderieren zu dürfen." (Sopha Tomalla)
Persönlich finde ich das sehr schade, mag ich doch die humorvolle Art von Jan Köppen sehr, der das Format in der Debütrunde moderiert hatte. Vermutlich passt Tomalla aber auch von ihrer Art her eher in den Haufen junger Lifestyle-Singles und zur Ausrichtung des Formates. Noch ist unklar, wann genau die zweite Staffel "Are You The One?" anlaufen wird, in der Pressemitteilung ist für TVNOW von "Anfang 2021" die Rede, eine Ausstrahlung im linearen Fernsehen wurde zunächst nicht benannt. Vermutlich dürfte diese aber wie bei Staffel Eins und weiteren Programmen wie "Prince Charming" zeitlich verzögert in der Senderfamilie laufen (RTL).
So läuft "Are You The One?"
Das Prinzip ist eigentlich recht simpel: 20 Singles treffen aufeinander, wobei im Vorfeld zehn sogenannte "Perfect Matches" auserkoren worden sind. Sprich: Die jeweils 10 Single-Damen und -Herren haben ein besonders gut zu sich passendes Gegenstück in ihrer Gesellschaft. Nur weiß niemand, wer das genau sein soll. Das Ziel aller Beteiligten ist es, innerhalb der Wochen andauernden Show, die komplette Kombination ausfindig zu machen. Nur dann gibt es das Preisgeld von 200.000 Euro, das sich alle Teilnehmenden aufteilen. Ach ja, und natürlich Liebe. Bestenfalls zumindest.

In wöchentlichen "Matching Nights" können die Kandidat*innen austesten, ob ihre aktuelle Intuition stimmt. Allerdings erhalten sie lediglich Auskunft darüber, wie viele Pärchen korrekt zusammengesetzt worden sind, nicht, um welche es sich handelt. Nur ein Paar pro Woche erhält Gewissheit, ob sie ein Perfect Match sind oder nicht. Das Fiese: Oftmals vergucken sich Leute ineinander, die offiziell kein Perfect Match sind. Geht man den Gefühlen nach oder spielt man für das Team und das Geld? Liebe oder Taktik? Wir werden sehen.

Bild: TVNOW / Markus Hertrich

-->