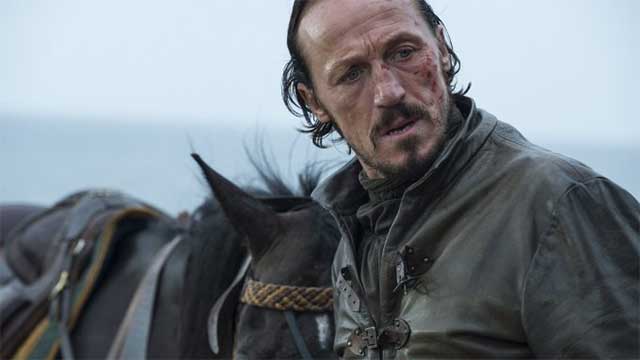 Wie ihr vielleicht bereits wisst, setzt sich "Game of Thrones"-Darsteller Jerome Flynn für den Tierschutz ein. Jetzt hat er gemeinsam mit der "Whale & Dolphin Conservation" (WDC) ein mehr als feines Gewinnspiel am Start, bei dem ihr eine Reise mit Ser Bronn himself nach Island unternehmen und Original-Drehschauplätze der Serie besuchen könnt.
Wer am Gewinnspiel teilnehmen möchte, muss einen Mindestbetrag von 10 US-Dollar zum Schutz von Walen und Delfinen über Prizeo spenden. Der/Die Gewinner/in darf dann mit Begleitperson nicht nur spektakuläre Landschaften bestaunen, sondern auch mit Flynn gemeinsam zum Whale Watching gehen. Traum!
"Als passionierter Wal- und Delfinschützer freue ich mich, WDC unterstützen zu dürfen und jemand die Chance zu bieten, gemeinsam mit mir zu den Schauplätzen von Game of Thrones in diesem wunderschönen Land zu reisen und dabei die Tierwelt aus nächster Nähe zu erleben. Es war schon lange mein Traum, nach Island zu reisen und ich habe insgeheim dafür gebetet, dass Bronn es auf die Nordseite der Mauer schafft. Das ist (noch) nicht eingetreten, deshalb ist diese Reise auch für mich sehr spannend! Besonders, weil ich die Chance haben werde, Wale in so einer spektakulären Umgebung zu beobachten." (Jerome Flynn)
Alles weitere zur Aktion gibt es hier zu sehen. Allen Teilnehmern viel Glück!