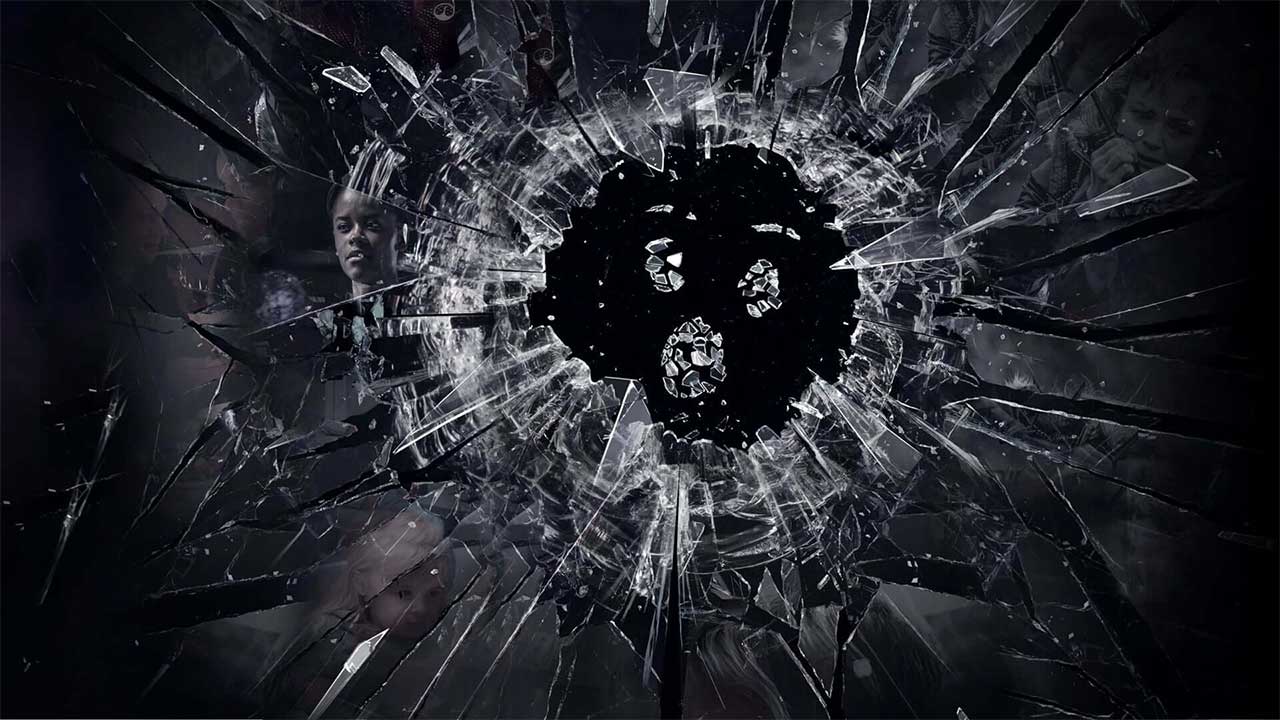 Im März hatte Netflix eine fünfte Staffel der Charlie Brooker-Serie "Black Mirror" geordert, ein geplantes Release-Datum gab es jedoch noch nicht. Bis jetzt – vielleicht. Anscheinend hat Netflix aus Versehen zwischenzeitlich eine Übersicht der Dezember-Highlights gepostet, in der für den 28. Dezember 2018 der Punkt "Black Mirror: Bandersnatch" erschien. Der Post wurde mittlerweile gelöscht, so dass sich zwei Möglichkeiten ergeben: Entweder wollte man es als Überraschung kurzfristig raushauen und hat sich digital verplappert, oder aber die angedachte Folge ist fälschlicherweise reingerutscht und es wurde lediglich korrigiert, was eh falsch war.
Netflix accidentally revealed the premiere date for a single episode of #BlackMirror from an official account, then quickly deleted it. It says an episode titled 'Bandersnatch' premieres Dec. 28. Will you be watching? pic.twitter.com/ssy6b3GTCZ

— Pop Crave (@PopCrave) December 3, 2018
Des Weiteren bleibt die Frage, ob "Bandersnatch" wirklich der Auftakt zur erwarteten fünften Staffel der Serie, oder "nur" ein Christmas Special wäre. Letzteres glaube ich jedoch nicht, da es zwar um Weihnachten herum aber doch zu spät läuft und das hätte man auch bereits deutlich größer (als gar nicht) angepriesen. Andererseits wurde hier angeblich etwas vom Dreh erspäht und von einer Weihnachtsfolge gesprochen:
WE HAVE BLACK MIRROR CONFIRMATION!

Christmas special, December 28th, titled 'Bandersnatch' — that's the episode that was being filmed in (an 80s-decorated) Croydon back in April. The Christmas trees make sense now! pic.twitter.com/4qwcjAZ0Xq

— jeeves williams 🇪🇺🇲🇽🏳️‍🌈 (@jeeveswilliams) November 21, 2018
Bandersnatch?
Wann die Folge kommt ist also noch unklar, ebenso KÖNNTE es sich bei "Bandersnatch" natürlich um einen irreführenden Arbeitstitel oder ein Social Media-Experiment handeln. Aber wenn nicht, was ist "Bandersnatch" eigentlich? "Alice im Wunderland"-Macher Lewis Carroll hatte in seiner Fortsetzung "Alice hinter den Spiegeln" eine Figur gleichen Namens eingeführt, wahrscheinlicher gilt jedoch, dass Bezug zu einem 1984 programmierten aber nie veröffentlichten Videospiel genommen wird. Denn eine der neuen Folgen soll mit einer interaktiven Erzählstruktur daher kommen. Vielleicht gibt es also wirklich einen "SPIEL-Film" für uns, den wir nach eigenem Gusto steuern können?

Bleibt nur noch die Frage, wieso Netflix bislang so mit offiziellen Informationen zur Fortsetzung der Dystopie hinterm Berg hält? Wobei, so ein Leak wird ja auch gerne mal bewusst gestreut, ich kann mir bei den Machern wirklich alles vorstellen…

Dann wird es eben ein Rerun der besten alten Folgen über die Feiertage. Soll ja noch genug Leute geben, die die Serie noch nie gesehen hat, und denen man beim Erstgucken zuschauen kann. Ich fand es beim letzten Release eh schade, dass dieses große Stück "Fernsehen" etwas ungünstig über den Jahreswechsel verstreut wurde.

via: fernsehersatz

-->