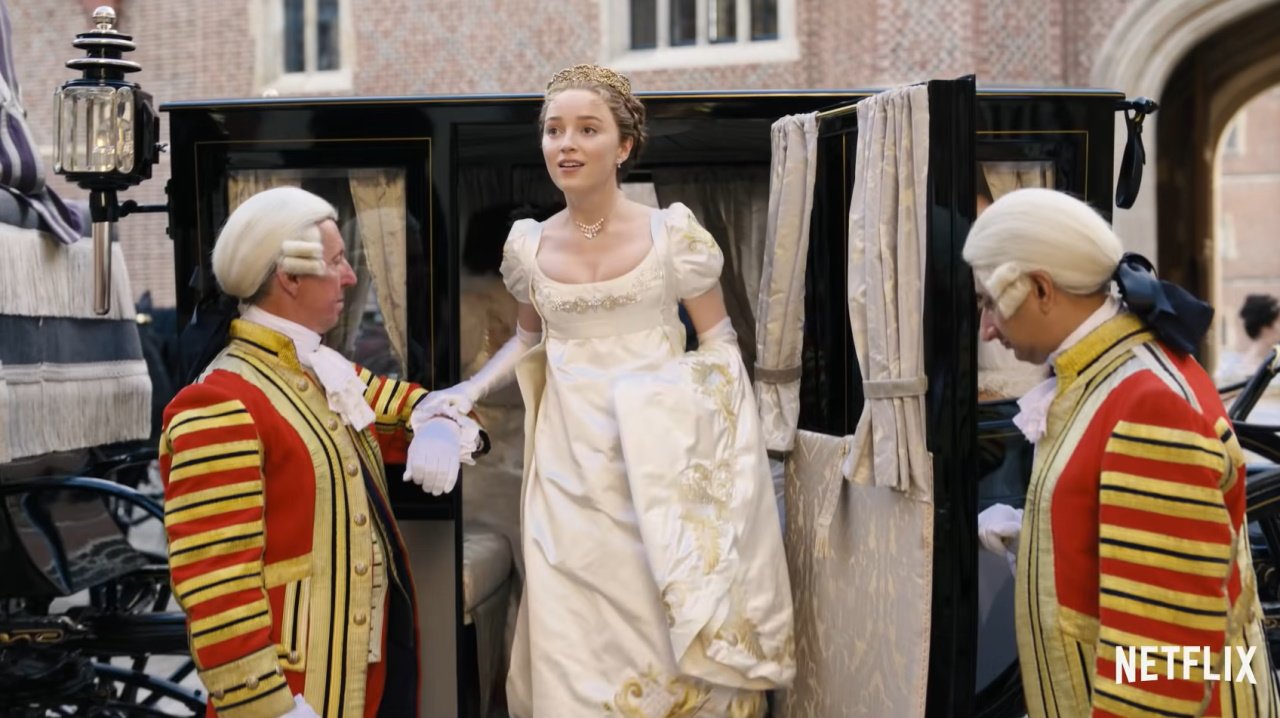 "Bridgerton" wäre kein Historiendrama, wenn Schauspieler*innen und Set nicht auch mit entsprechend zeitgemäßem Kostüm und Requisite ausgestattet wären. Die Netflix-Serie spielt in der Londoner High Society Anfang des 19. Jahrhundert, das bedeutet aufwendige Kleider, luxuriöse Accessoires und ein prunkvolles Set. Im folgenden Video kommen Costume Designer Ellen Mirojnick, Creator und Showrunner Chris van Dusen sowie ein Teil des Casts der Serie zu Wort, die die Besonderheit der Kostüme in "Bridgerton" herausstellen. Für die Serie wurden etwa 7.500 Kostüme neu angefertigt – eine überwältigende Anzahl!
"By introducing modern elements via color palettes and luxurious accessories, Costume Designer Ellen Mirojnick succeeds in creating an unprecedented visual identity for Bridgerton. Go behind the scenes with Ellen and the cast and crew of Bridgerton as they discuss bringing her vision to life."
"Bridgerton" steht seit dem 25. Dezember bei Netflix zum Abruf bereit. Den Trailer seht ihr hier.