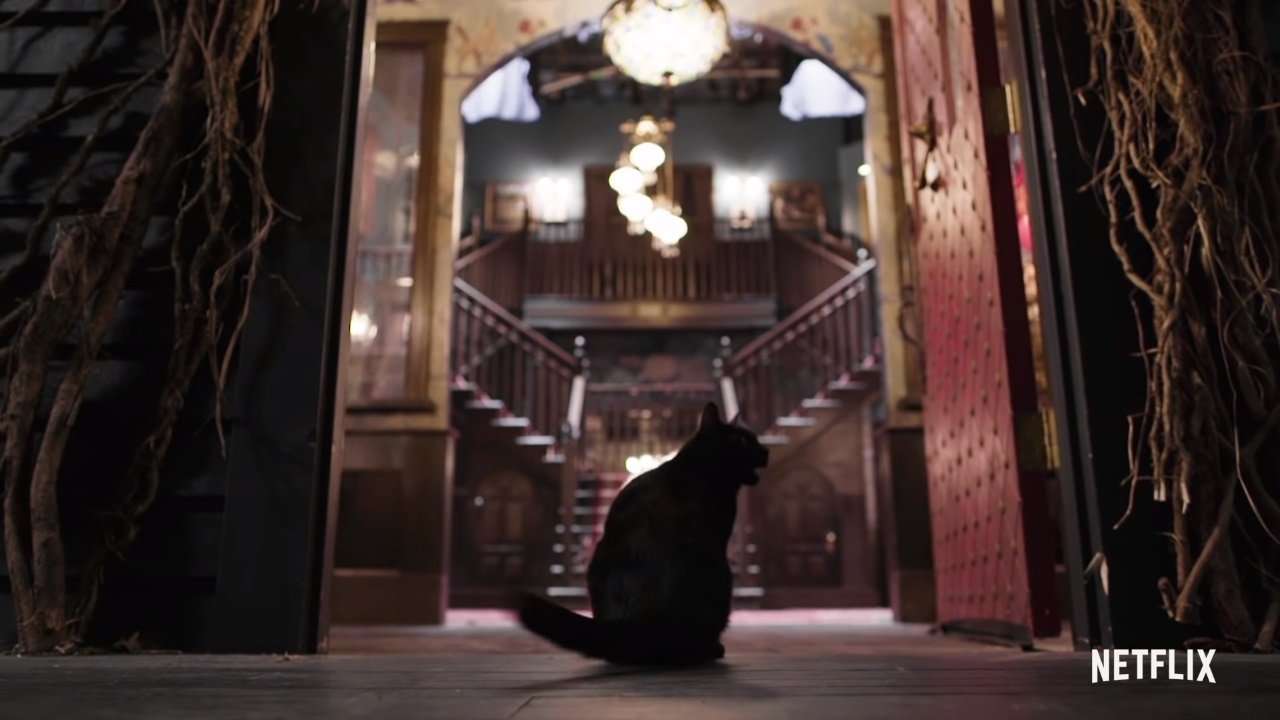 Eine kleine All Access Set Tour führt uns hinter die Kulissen der Mystery-Serie "Chilling Adventures of Sabrina". In Vancouver, Canada, gibt uns der Cast Einblicke in die geheimnisvolle Welt von Sabrina Spellman und lässt uns tiefer in die Sets eintauchen. Zehn Minuten lang switchen Kiernan Shipka, Ross Lynch und Gavin Leatherwood sowie einige der anderen Haupt- und Nebendarsteller zwischen ihren "wahrhaften" Persönlichkeiten und Rollen hin und her.
"You can leave now."
Die erste und zweite Staffel "Chilling Adventures of Sabrina" stehen auf Netflix zum Abruf bereit.