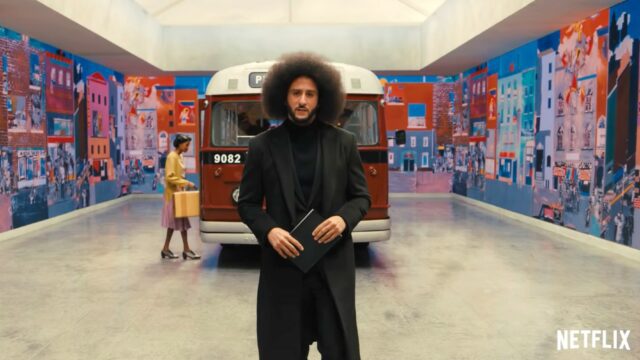 Nach einem ersten Teaser und einem First Look-Video zur neuen Netflix-Serie "Colin in Black and White" über den amerikanischen Footballspieler Colin Kaepernick ist nun auch der offizielle Trailer erschienen, der uns zahlreiche Einblicke gewährt. Besonders interessant finde ich, wie Kaepernick selbst als Erzähler seiner Lebensgeschichte auftritt und bin gespannt, ob und wie dies in den laufenden Episoden zum Einsatz kommt. Verkörpert wird der junge Kaepernick darin von Jaden Michael.
"Since the day I was born, my passion, my love was being a quarterback. But what you start out as is not necessarily what you become."
Und hier findet ihr den Trailer noch einmal in Deutsch-synchronisierter Version:
"Colin in Black and White" startet am 29. Oktober auf Netflix. Die Miniserie umfasst sechs Episoden.