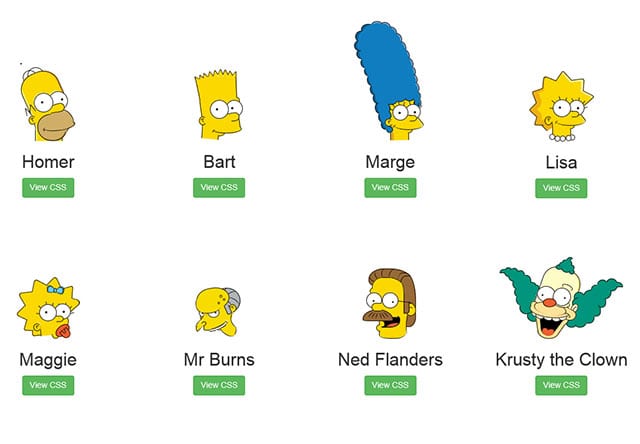 Braucht kein Mensch, ist aber ganz schön eindrucksvoll! Programmierer Chris Pattle hat einige der Simpsons-Charaktere in CSS gecodet. Und die bewegen sich sogar!
"The advantages of this are obviously better performance and graphics that scale. I wanted to see how much I could achieve with just pure CSS and cartoon characters seemed liked something that is very do-able."
Die Charakterköpfe sind dabei aus unterschiedlichen Einzelformen gekonnt ineinander gelegt worden. Zu sehen gibt es das Ergebnis hier, weitere Informationen zur Entwicklung hier.
via: kotzendes-einhorn