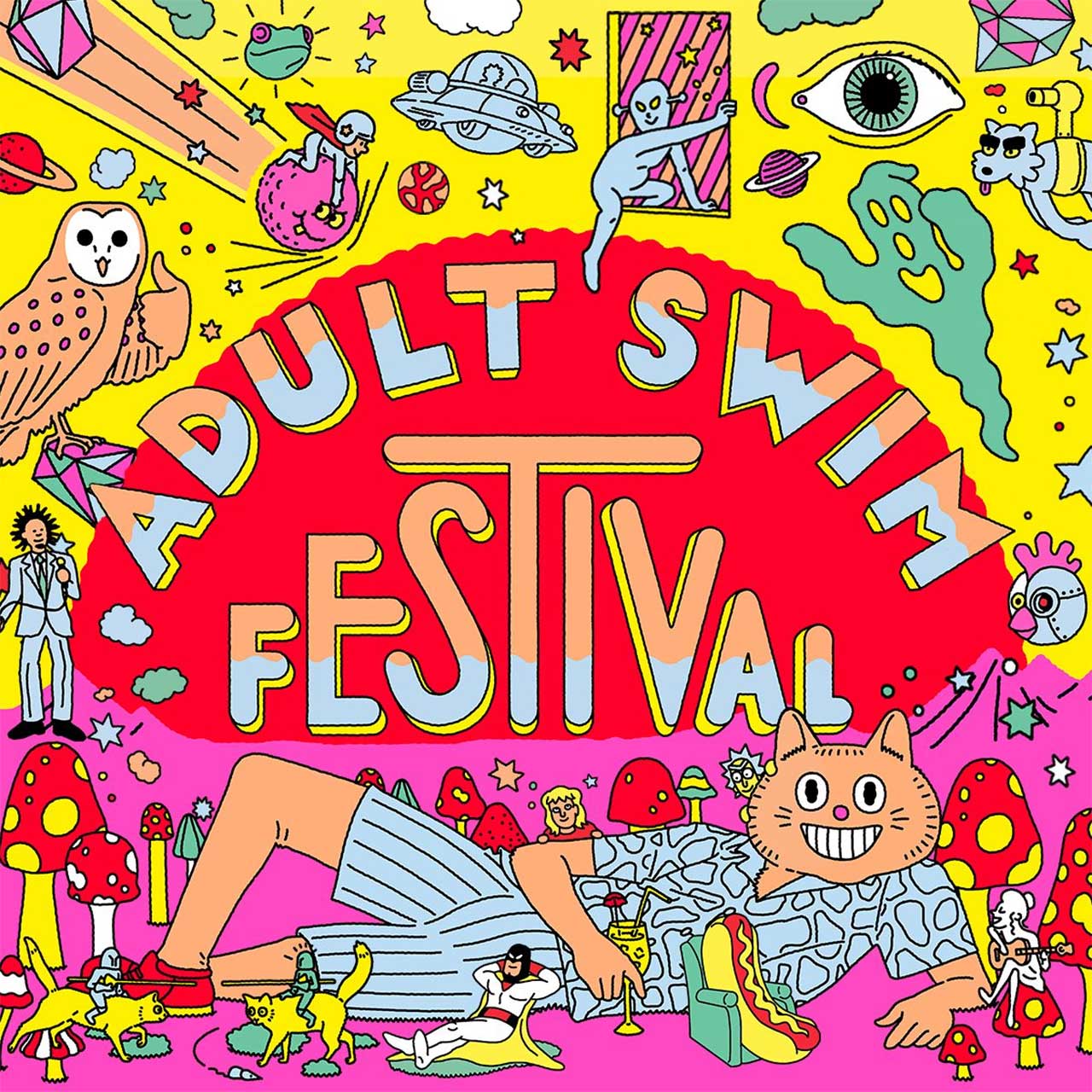 Musik, Comedy, Gewinnspiele und vor allem ganz viele Serienepisoden gibt es ab morgen für zwei Tage im Rahmen des "Adult Swim Festival 2020" zu sehen! Und zwar gratis und quasi-live auf YouTube im Videostream. So kann man nicht nur problemlos ein paar tolle Highlights anschauen, sondern auch mit anderen Begeisterten gemeinsam, Austausch im Live-Chat inklusive.
"Ein Wochenende voller Live-Musik, absurder Comedy und erlesenen Überraschungen: Mit dabei sind unter anderen Künstler*innen wie ROBYN PRESENTS CLUB DOMO, KAYTRANADA und MASTODON. Fans dürfen sich neben Giveaways und exklusiven Making-ofs außerdem auf Live-Panels zu Rick and Morty und The Eric Andre Show sowie Watch-Parties zu Samurai Jack und Primal freuen."
Der Live-Stream wird ab morgen, Freitag, dem 13. (oh-oh!) November 2020, über den YouTube-Kanal von Adult Swim stattfinden. Hier abschließend noch der Timetable für die beiden virtuellen Festivaltage. Viel Spaß beim Anschauen!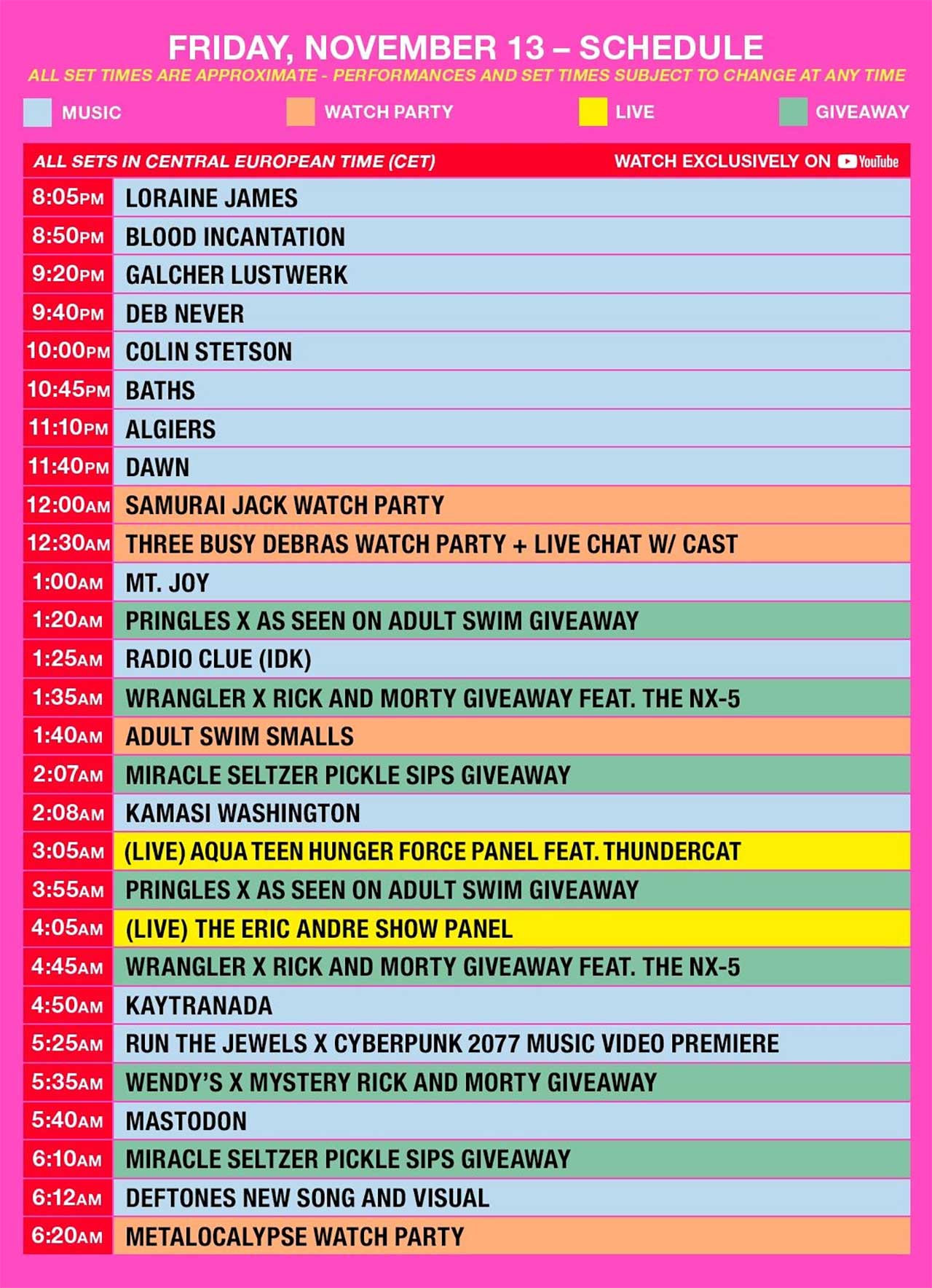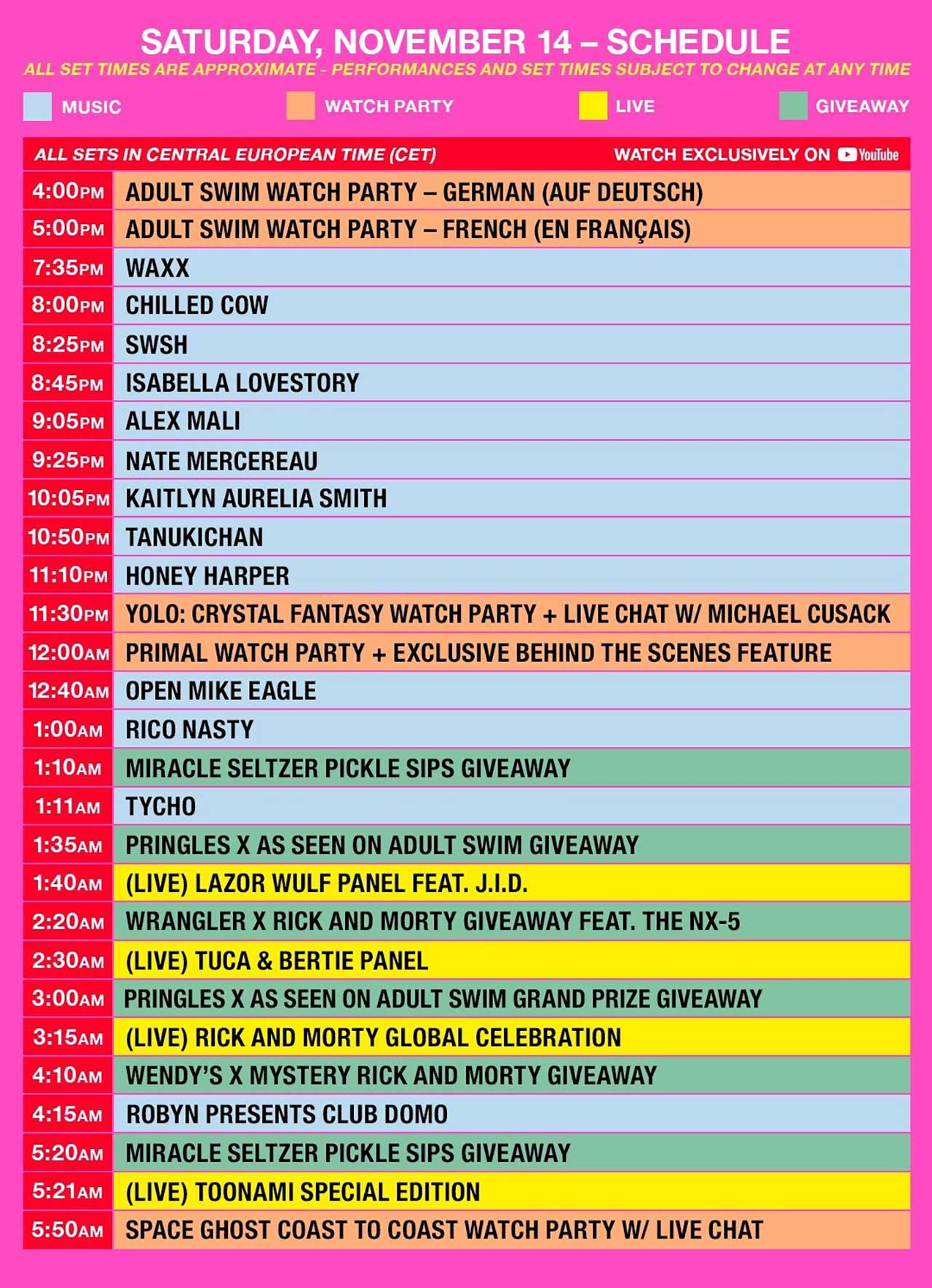 -->