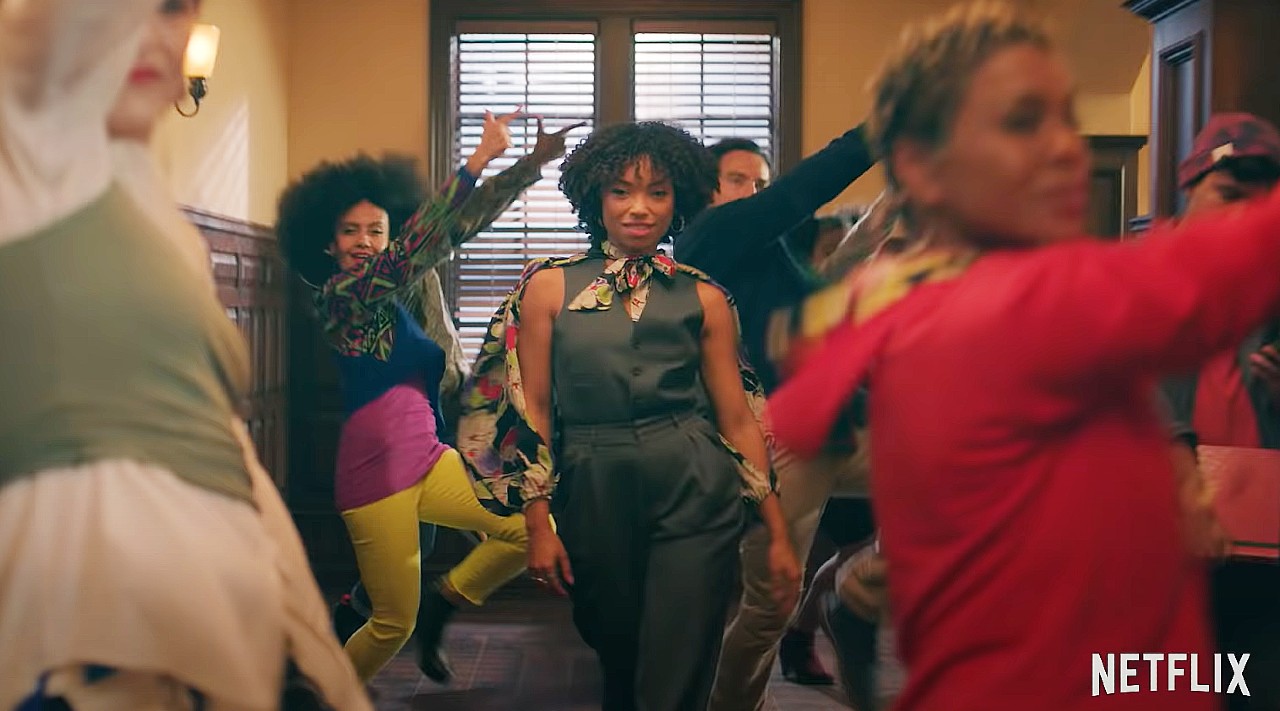 Dass es eine Fortsetzung des Comedy-Dramas "Dear White People" geben wird, steht schon etwas länger fest. Nun aber ist die offizielle Ankündigung der vierten Staffel da und siehe da: Überraschung! Ich zumindest habe noch nicht gewusst, dass die finale Season der Serie als 90er-Jahre-Musical geplant war. Darin schauen Sam und Lionel zurück auf ihr episches finales Jahr zusammen an der Winchester University. Und wenn man sich das Announcement so anschaut, dann zuckt es doch direkt in den Füßen und den Schultern.
"The only way to move forward is to throw it back."
Und hier seht ihr die Ankündigung auch noch auf Deutsch:
Die vierte Ausgabe von "Dear White People" ist ab dem 22. September auf Netflix verfügbar.