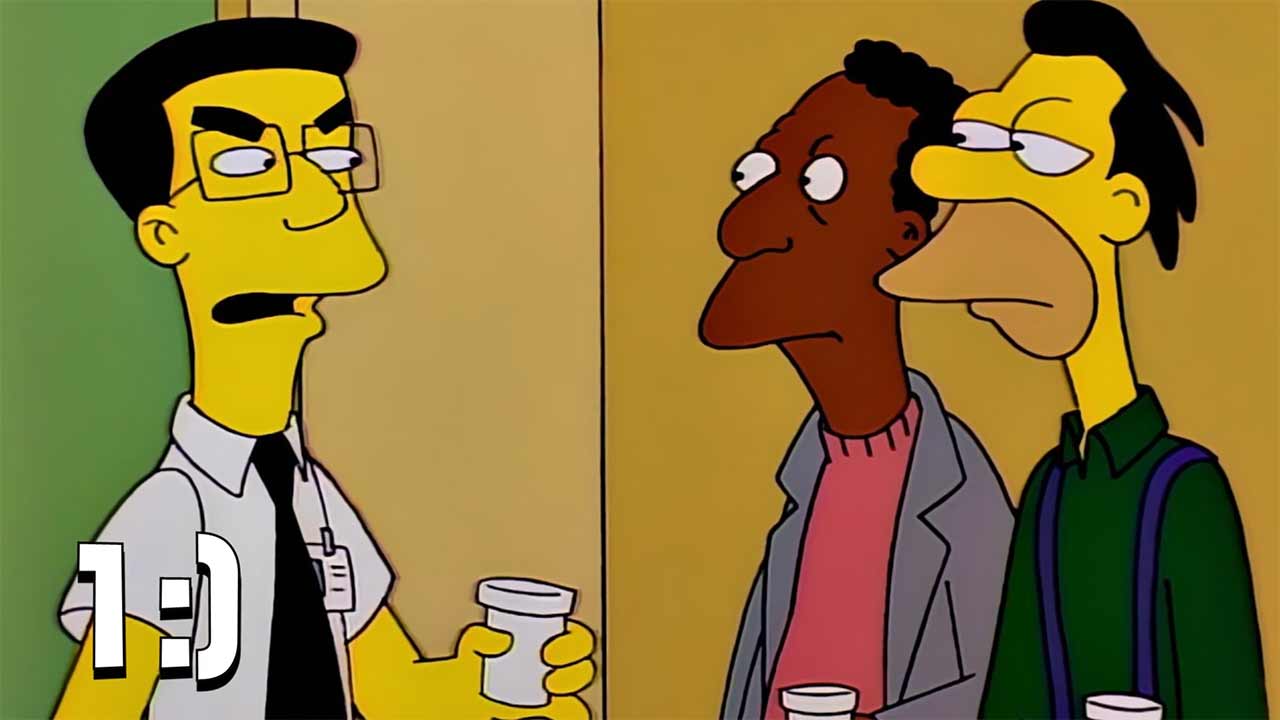 Aktuell läuft die 32.(!) Staffel der "Simpsons" und am 21. März diesen Jahres wird die 700.(!) Folge der gelben Familie aus Springfield on Air gehen. Wahnsinn. Seit über 30 Jahren weiß die Serie generationsübergreifend Millionen Menschen auf der Welt zu begeistern. Zugegeben, seit einigen Jahren deutlich weniger als früher, aber nicht umsonst hatten auch wir hier im Blog bereits Beiträge zu den besten Couch-Gags, tollsten Zitaten oder am liebsten von Jonas rezitierten Szenen der Animationsserie veröffentlicht.
LS Mark hat jetzt das Wagnis auf sich genommen, SÄMTLICHE bisher veröffentlichten Folgen der Serie zu ranken. Das ist natürlich inhaltlich total subjektiv, aber schon eine ziemlich krasse Leistung, die dann auch einfach mal über sechs Stunden gedauert hat! In der Zeit hätte man auch fast eine Staffel der "Simpsons" in Gänze anschauen können. Aber welche sollte man da am besten nehmen?! Hilft wohl nichts – hier sein kompletter Versuch, sämtliche (bisherigen) Episoden von "Die Simpsons" in eine persönliche Topliste zu verbauen. Uff!
"Yes… I am really going to sit here and review then rank every single episode of The Simpsons, strap in this is gonna take a bit…"
Wer dann doch nicht so viel Zeit aufbringen möchte, kann auch direkt zur Erläuterung und dem finalen Ranking gehen, das ab 5:42:22​ losgeht – selbst ab da sind es noch rund 20 Minuten… Die einzelnen Staffeln könnt ihr über die Playbar im Video selbst ansteuern, in denen die Gliederung verbaut worden ist. Schade, dass er nicht noch eine Tabelle dazu veröffentlicht hat…
Noch nicht genug von den "Simpsons" bekommen? Dann schaut doch am besten mal in unser Blog-Archiv, in dem etliche weitere Inhalte rund um die beliebte TV-Familie zu finden sind. Zum Beispiel das Deepfake-"Rick and Morty"-Cover Pickle Homer oder die witzigsten Firmennamen oder Schilder, die im Laufe der Jahre in der Serie zu sehen waren.