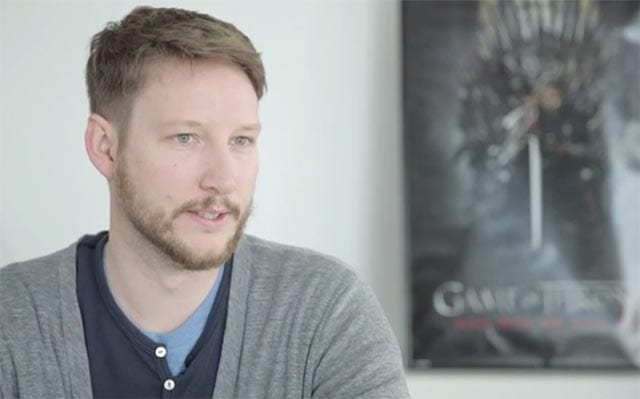 Anfang des Jahres hatten wir ja bereits ein Video hier, in dem gezeigt wurde, wie PIXOMONDO die Drachen in Game of Thrones animiert. Jetzt hat das Team von N24 Florian Friedmann besucht. Genau der "Deutsche", der für die Skelette und die Basis-Animationen der Ungetüme verantwortlich ist.
Weil N24 aber das Internet noch nicht recht verstanden hat, gibt es den Clip leider nicht zum Einbetten. Also müsst ihr auf deren Seite gehen.
Weil wir das Internet aber verstanden haben und euch hier nicht mit ein paar Zeilen lustlosen Beschreibungstext abspeisen wollen, gibt es noch ein kleines, feines Bluegrass-Cover der Titelmelodie aus Game of Thrones. Ist das nichts?!
"Game of Thrones Theme" BLUEGRASS Rendition