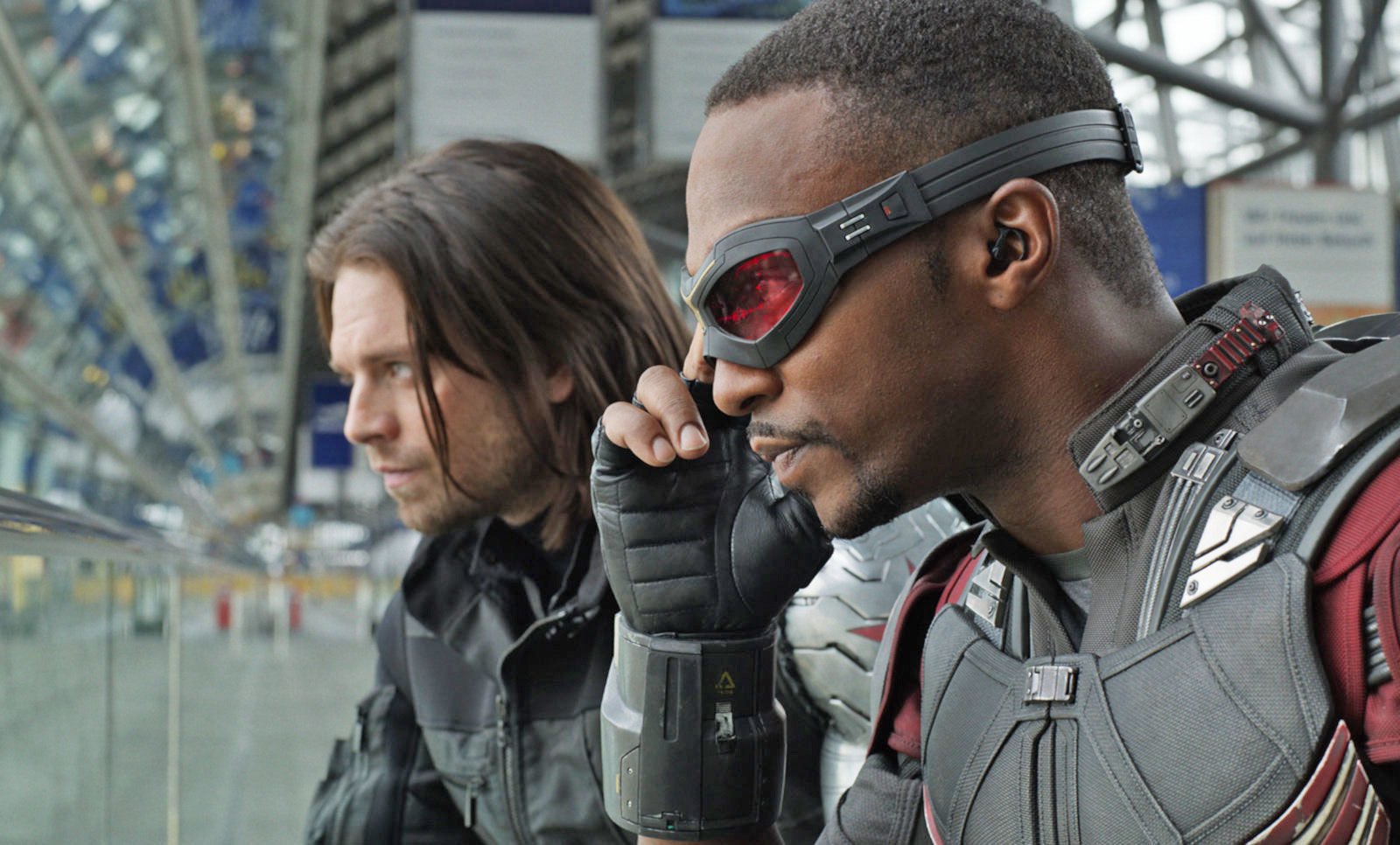 "The Falcon an the Winter Soldier" sollte im August 2020 als erste Marvel-Serie auf Disney+ starten – doch daraus wird nichts. Die Dreharbeiten waren bei Ausbruch der Corona-Pandemie noch nicht abgeschlossen, und konnten auch nicht mehr aufgeholt werden. Konsequenz: In der Programmvorschau von Disney+ ist "Falcon an the Winter Soldier" nicht mehr zu finden. Im Dezember 2020 soll ja "WandaVision" als zweite neue Marvel-Serie starten – auch das ist aktuell wohl fraglich. "Loki", die dritte von zahlreichen MCU-Serien, soll Anfang 2021 debütieren. Für alle drei Serien gibt es immerhin schon Landingpages auf Disney+ in den USA.
Immerhin: Disney+ schiebt weiteres Film-Material nach. So ist "Ant-Man and the Wasp" ab sofort verfügbar, außerdem wird die "X-Men"-Sammlung weiter vervollständigt. Aber: Mit Sony hat man sich auf Seiten von Disney offensichtlich noch nicht geeinigt und kann so einige Filme aus Sony-Produktion immer noch nicht in das Portfolio des Disney-Streamingdienstes integrieren – hier vor allem die "Spider-Man"-Filme.
'THE FALCON AND THE WINTER SOLDIER' is officially no longer releasing on Disney+ in August.

(Source: https://t.co/TEcc7EfLe3) pic.twitter.com/tci9oeb4zj

— DiscussingFilm (@DiscussingFilm) July 16, 2020
Im Zentrum der ersten Serie aus dem Marvel Cinematic Universe (MCU), die exklusiv auf Disney+ laufen wird, stehen die Helden Falcon (Anthony Mackie) und Winter Soldier (Sebastian Stan), die sich nach den Ereignissen aus "Avengers 4: Endgame" zusammentun, um einer globalen Bedrohung entgegenzutreten. Neben dem Super Patriot (Wyatt Russell) erwartet die beiden mit Helmut Zemo (Daniel Brühl) unter anderem auch ein alter Bekannter. Wyatt Russell verkörpert John Walker aka U.S. Agent, während Carl Lumbly eine noch nicht näher beschriebene Rolle spielen wird. Entwickelt wird die Miniserie, die voraussichtlich sechs Teile umfassen soll, von Autor Malcolm Spellman ("Empire"), als Regisseurin fungiert Kari Skogland ("The Handmaid's Tale").
Put your hands together for August! Marvel Studios' #AntManAndTheWasp and more are bowing next month on #DisneyPlus. #DisneyPlusMovieNights pic.twitter.com/PM1qXgrRy8

— Marvel Entertainment (@Marvel) July 18, 2020
Bilder: Marvel / Disney+

-->