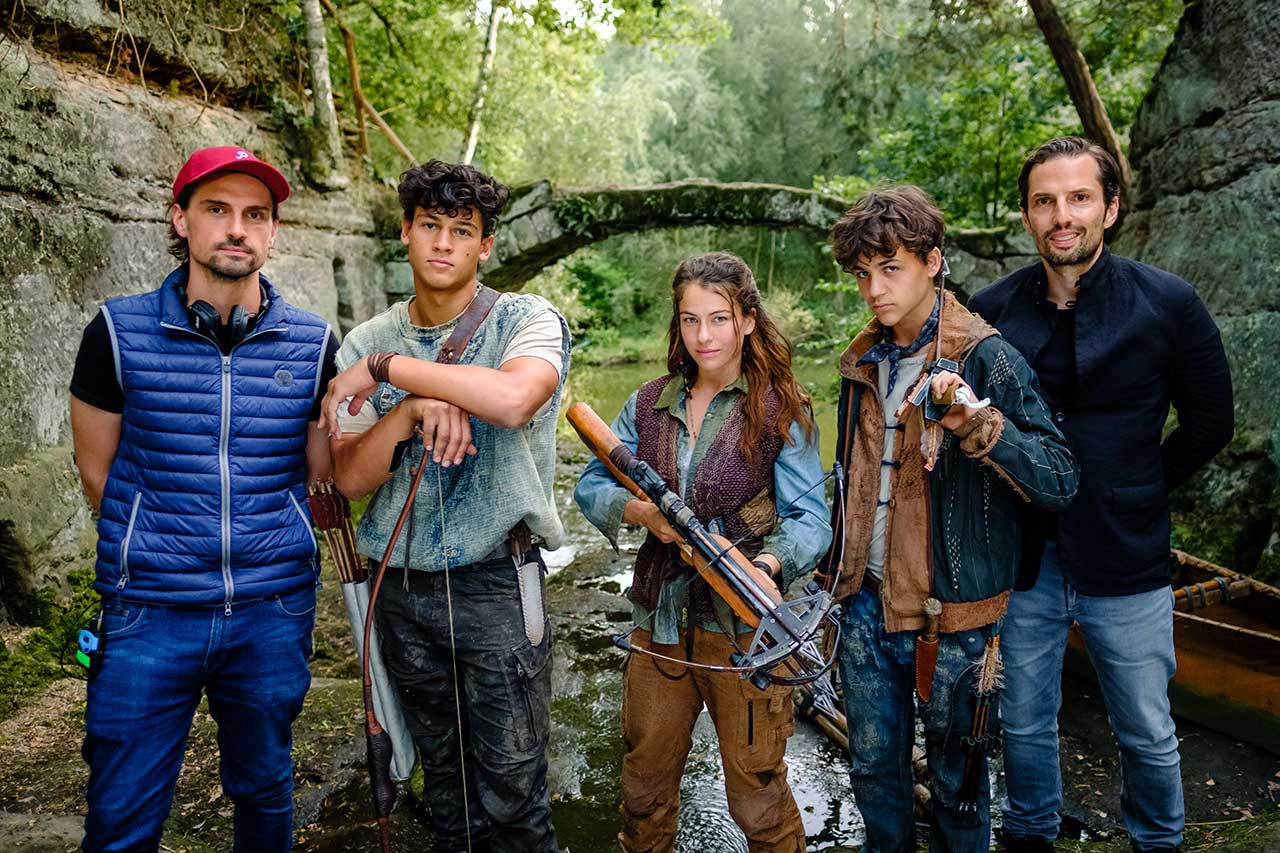 Und noch ein deutsches Netflix Original! "Tribes of Europa" war bereits 2018 im Rahmen des Fünferpacks angekündigt worden, jetzt, fast ein Jahr später, haben die Dreharbeiten der Produktion begonnen. Bis Dezember diesen Jahres soll in "Tschechien, Kroatien und Berlin" (welches Land passt nicht in die Aufreihung?) gedreht werden, so dass die Serie 2020 auf die Bildschirme gelangen kann. Mit "DARK" hat man ja allgemein bereits sehr gute Erfahrungen mit Zukunftsprojektionen aus deutschen Federn auf Netflix machen können, wieso also nicht mal eine futuristische Post-Apokalypse? Zumal mit Quirin Berg und Max Wiedemann (W&B Television) die gleichen Macher zu Werke gehen wie beim Welterfolg, der jüngst mit seiner zweiten Staffel nochmal einen drauf setzen konnte. Bei den aktuellen gesellschaftspolitischen Entwicklungen hier in Europa, gepaart mit dem anlaufenden Klimawandel könnte es sich hierbei gar nicht um Science-Fiction sondern einen dokumentarischen Ausblick handeln…
"Es ist das Jahr 2074. Nach einer mysteriösen Katastrophe ist Europa in unzählige Mikro-Staaten zerfallen. Einige sogenannte Stämme ('Tribes') kämpfen um die Vorherrschaft auf dem Kontinent. Dies ist die post-apokalyptische Saga von drei Geschwistern, die das Schicksal des neuen "Europa" verändern werden."
Ein zukunftsgerichteter Rückfall in alte Zeiten. Zersplitterte Stämme statt vereintem Europa. Erdacht wurde "Tribes of Europa" von Philip Koch, der über das Projekt sagt:
"Es ist eine große Freude mit Tribes of Europa eine ganz eigene, völlig neue Erzählwelt zu kreieren und sie gemeinsam mit einzigartigen und komplexen Charakteren auf einer großen Abenteuerreise zu entdecken. Eine Welt voller Gefahr, aber auch voller Hoffnung. Eine wilde Vision für Europa im Jahr 2074. Oder was davon noch übrig ist."
Betrachtet man den Cast, bekommt man größtenteils unbekannte Darstellernamen zu lesen. Wobei, nicht ganz, denn mit Oliver Masucci ist gar ein "DARK"-Schauspieler mit dabei, Emilio Sakraya könnte man aus "4 Blocks" kennen. Ansonsten mit dabei: Henriette Confurius, David Ali Rashed, Melika Foroutan, Benjamin Sadler, Ana Ularu, Robert Finster und James Faulkner. Viele zumindest in der internationalen Ausrichtung frische Gesichter dabei, die Deutschland im Zuge der weltweiten Netflix-Veröffentlichung entsprechend stellvertreten werden.
"Philip Koch hat eine großartige epische Saga kreiert –packend, spannend, phantasievoll und die Definition dessen, was ich als Zuschauer sehen möchte und in dieser Qualität so selten finde. Wir erzählen eine Geschichte, die im Herzen Europas startet und eine globale Dimension bekommt. Das ist auch für uns als Produzenten ein Meilenstein in einer Ära, in der Netflix das Sehverhalten der ganzen Welt ändert und 151 Millionen potentielle Zuschauer auf ihre nächste Lieblingsserie warten." (Quirin Berg)