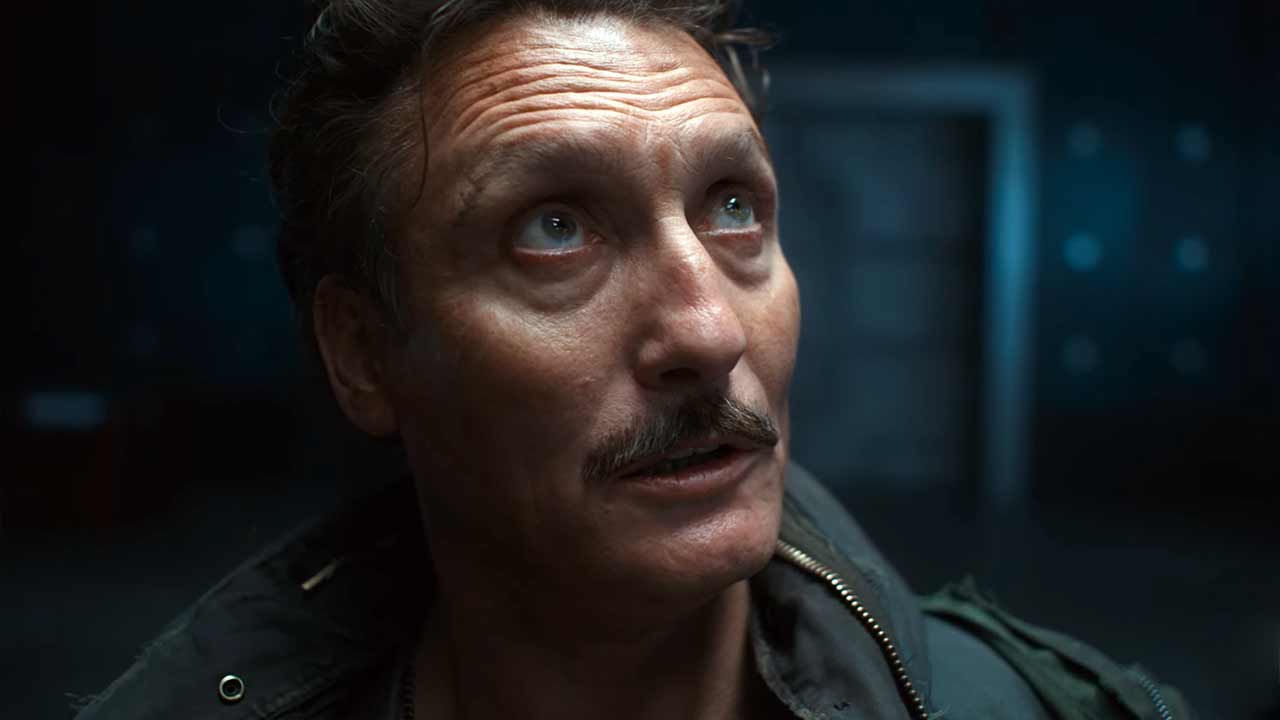 So langsam wird es ernst – nur noch knapp zwei Wochen, dann startet mit "Tribes of Europa" die neue deutsche Netflix-Serie, die von den Machern von "DARK" stammt. Quirin Berg und Max Wiedemann haben auch direkt mal Ulrich (Oliver Masucci) mit in die Zukunft genommen. Tatsächlich wirkt das "Europa" im Jahr 2074 ein bisschen, als könnte es im gleichen Universum wie die weltweit erfolgreiche Schwesterserie spielen. Okay, ein bisschen Gesichts-Make-up aus der Frühzeit der "Barbaren" hat man sich auch noch gemopst, genau wie einen absoluten Klischee-Spruch aus früheren Actionfilmen. Nach dem ersten Teaser Mitte Dezember wurde vor wenigen Minuten auch ein erster ausgewachsener Trailer zum neuen Netflix Original veröffentlicht, den wir euch natürlich nicht vorenthalten wollen (wobei diese "Teaser"-"Trailer"-Unterscheidung auch irgendwo blödsinnig ist, bei 1:58 vs. 2:48 Minuten Laufzeit…).
"Man schreibt das Jahr 2074. Nach einer mysteriösen globalen Katastrophe herrscht Krieg unter den Tribes, die aus den Trümmern Europas hervorgegangen sind. Drei Geschwister vom friedfertigen Stamm der Origines – Kiano (Emilio Sakraya), Liv (Henriette Confurius) und Elja (David Ali Rashed) – werden von den anderen getrennt und sind fortan auf sich allein gestellt. Es bleibt ihnen nichts anderes übrig, als sich in einem actiongeladenen Kampf um die Zukunft dieses neuen Europas ihren eigenen Weg zu bahnen."
Die erste Staffel des neuen deutschen Netflix Originals "Tribes of Europa" wird ab Freitag, dem 19. Februar 2021, weltweit über den Streaming-Anbieter in Gänze zu sehen sein. Hier findet ihr schon einmal den Direktlink zur Streamingseite, wo ihr euch auch eine digitale Erinnerung setzen könnt. Ich werde bis dahin versuchen, endlich nicht mehr "Tribes of Europe" oder "Tribes of Eurohpaa" (also "Europa" auf Deutsch) zu sagen… Weitere Informationen zur deutschen Serienproduktion gibt es hier zu sehen.
Abschließend noch das offizielle Promo-Plakat zur Serie: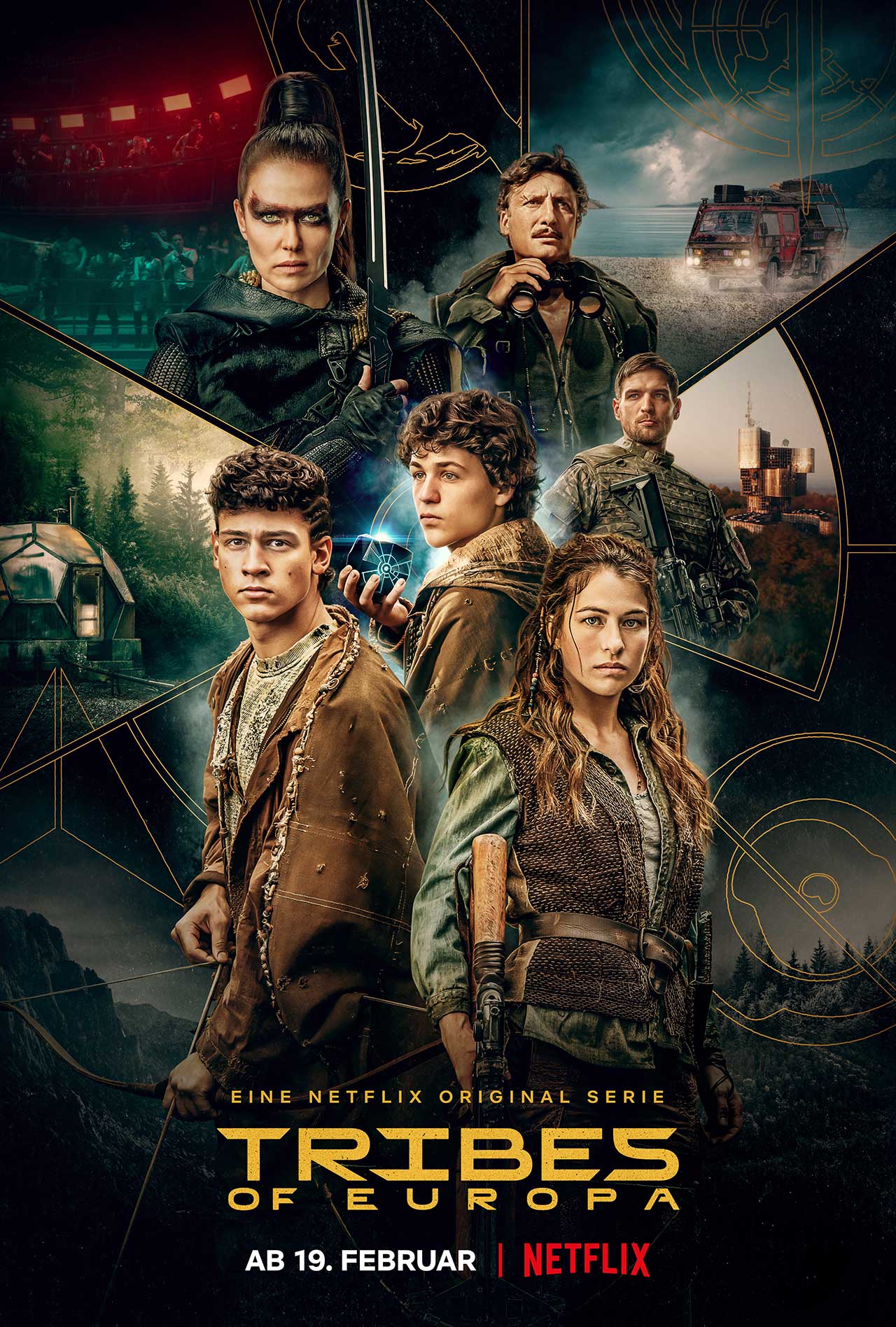 Bilder: Netflix

-->