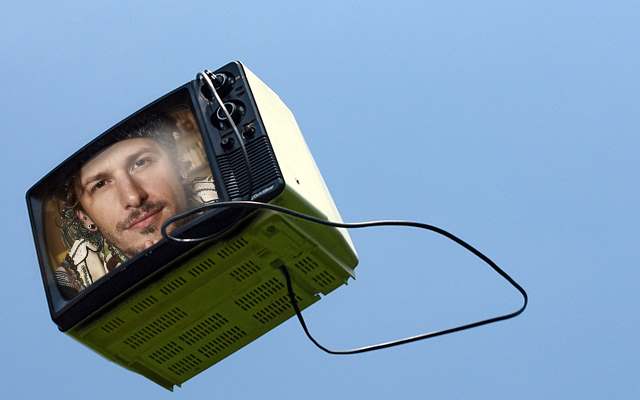 Hier sind wir wieder, unser wöchentliche Rat zum Fernsehprogramm, so dass ihr auch ja nicht zu wenig Zeit vor der Flimmerkiste verbringt. Auch wenn ich vorweg zugebe, dass es mir durchaus schwer fällt, mich dem linearen Fernsehprogramm hinzugeben.
Montag
Auf Pro7 dürft ihr eine neue Folge der 9. Staffel The Big Bang Theory genießen und zwar um 20:15 Uhr. Zum Abschluss des Tages gibt es dann noch Suits, eine Serie, die Maik sehr gerne schaut, auf Vox ab 22:10 Uhr. Alternativ, die Verfechter von intelligenter Fernsehunterhaltung mögen mir verzeihen, gibt es natürlich auch das Dschungelcamp auf RTL zu sehen.
Achja, in der Nacht von Sonntag auf Montag lief auch die erste der neuen Akte X Folgen. Vielleicht habt ihr ja einen Onkel in den USA oder ihr wartet auf den Februar, dann wird Pro7 die neuen Folgen zeigen.
Dienstag
EinsFestival, allein die Erwähnung dieses Senders sollte das Dschungelcamp oben wieder kompensieren, bringt Cuckoo. Eine sehr seltsame, aber dennoch witzige, britische Comedyserie. In der Hauptrolle spielt kein geringerer als Andy Samberg. Um 21:15 Uhr geht es auf dem öffentlich-rechtlichen Spartenkanal los.
'Cuckoo' Launch Trailer with Andy Samberg and Greg Davies - BBC Three
Mittwoch
Ein maues Angebot am Mittwoch. In dem Fall schwenkt doch zu einem der Online Dienste über und schaut euch beispielsweise eine Folge Mr Robot an. Eine ganz hervorragende und Golden Globe prämierte Serie, welche ihr über Amazon Prime sehen könnt.
Donnerstag
Kurz nach Mitternacht, also technisch gesehen am Freitag, sendet Pro7 die Sitcom Sirens weg. Der neue, extrem unpopuläre Sendeplatz deutet auf einen Totalschaden hin. An sich kommt die Serie bei den Kritikern gar nicht so schlecht weg, also wenn ihr nicht schlafen könnt oder wollt, in der Nacht von Donnerstag auf Freitag um 0:15 Uhr gibt es zwei Folgen der Rettungswagen-Sitcom.
Freitag
Auf Tele 5 läuft am Freitag die Doppelfolge Star Trek The Next Generation "Schachzug" (S07E01 & E02), um 18:10 Uhr geht es los. In dieser Doppelfolge wird Captain Picard von Söldnern gefangen genommen und gezwungen, mit ihnen zu arbeiten. Später um 20:15 gibt es gute Comedy mit Modern Familiy auf RTL Nitro.
Samstag
Samstag ist Tag des deutschen Breaking Bad (den Namen möchte das ZDF eigentlich nicht mehr hören): Bastian Pastewka in Morgen hör ich auf. Um 21:45 Uhr auf dem ZDF und wie immer gibt es bei uns vorab das Review der neuen Folge, einfach unter unserer Rubrik Ausschau halten.
Falls ihr aber keine Lust haben solltet, nachdenken und euch der Sinn nach etwas Retro-Feeling steht, dann gebt euch auf dem Disney Channel die Dinos, um 21:55 Uhr.
Sonntag
Tatort, was sonst? Um 20:15 Uhr auf dem Ersten ermittelt das Dortmunder Team mit Jörg Hartmann und Anna Schudt. Meiner Meinung nach eines der besseren Teams, weil man mit diesen gebrochenen Figuren schnell am Boden des menschlichen Leids ankommt.

-->