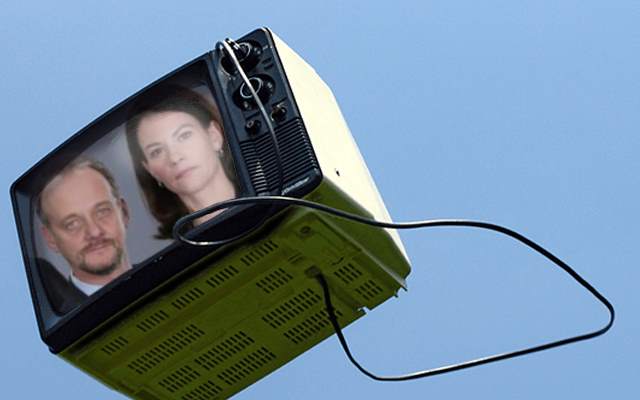 Die neue Woche fängt doch immer wieder viel zu schnell an. Ich lag gestern noch mit latentem Kater auf dem Sofa, drehe mich einmal um und finde mich am Schreibtisch meines Arbeitsplatzes am Montag wieder. Durch diesen Zeitstrudel komme ich also erst jetzt dazu die Fernsehwoche auf serieslyawesome.tv einzuleiten; achja und außerdem hat mein Hund die Zugangsdaten zu unserem Content-Management-System gefressen.
Montag, 14. November
Auch wenn ich etwas später dran bin, so habt ihr noch Zeit heute Abend die zweite Folge Humans zu schauen – und zwar im deutschen Fernsehen, 23 Uhr 10 auf VOX. Ebenfalls spät in der Nacht läuft die zweite Staffel The Killer Insider auf ZDF Neo an, 23 Uhr 20.
Ansonsten bleibt heute natürlich immer noch die Option, sich die neue Folge Westworld oder The Walking Dead rein zu ziehen, welche gestern in den USA gelaufen sind.
Dienstag, 15. November
Früher gab es den Spaß am Dienstag, heute gibt es den leider nicht mehr und auch so keine erwähnenswerte Serie :-(
Spaß am Dienstag 1989 - Werner und Zini
Mittwoch, 16. November
Bei der Recherche nach Fernsehtipps spuckt meine Quelle gerade neue Folgen von Mike and Molly auf Pro7 aus. An der Stelle muss ich feststellen, dass ich diese Sendung auf den Tod nicht ausstehen kann. Viel zu plump, viel zu einfach und dabei sich ständig wiederholend – warum tut sich das Melissa McCarthy an? Übrigens unterstützt diese vertrauenswürdige Quelle meine Meinung:

Donnerstag, 17. November
Am Donnerstag gibt es diverse Folgen Modern Family, worüber sich der Peter (damit verweise ich auf den PodCazt I) freuen wird. Um 22 Uhr geht es mit dem Ex-Al Bundy los.
Freitag, 18. November
Nothing To See Here - Naked Gun
Samstag, 19. November
Wer noch nicht in der siebten Staffel von The Walking Dead angekommen ist, der hat am Samstag die Chance zwei Folgen aus der sechsten Staffel zu schauen. Auf RTL2 geht es um 22 Uhr 25 los.
Sonntag, 20. November
Am Sonntag solltet ihr die Zeit nutzen ein bisschen South Park aufzuholen. Besonders für alle, die sich immer noch wegen der Wahl von Donald Trump grämen.

America Is Going To Be Great Again

-->