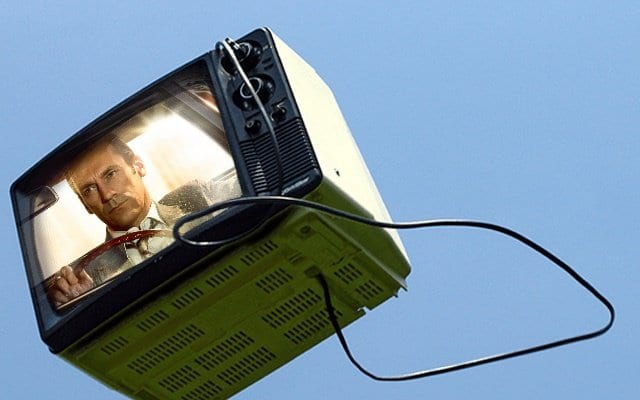 Herrlich, Kalenderwoche 17 im Jahr '17 – bedeutet das nun, dass wir uns in einer Schnapswoche befinden? Ok, da kann ja jeder mal für sich selbst drüber nachdenken. Doch neben der genüsslichen Versorgung unseres Körpers wollen wir uns in diesem Wochenbeitrag doch lieber mit der genüsslichen Unterhaltung für den Kopf beschäftigen: den Serien. Davon stehen mal wieder viel zu viele an der Startlinie, die nur darauf warten, dass endlich der Play-Button betätigt wird. Wie gut, dass wieder ein etwas längeres Wochenende vor uns liegt. Auch wenn der 1. Mai offiziell nicht mehr zur Schnapswoche gehört, gehört er sicherlich zu meinem Serienwochenende.
Startschuss
Heute Nacht ist in den USA die 4. Staffel Silicon Valley gestartet. Das sollte doch jetzt wirklich mal mein persönlicher Startschuss für die Serie sein, gibt es doch fast ausschließlich positive Stimmen zur HBO-Comedy. Ich bin ziemlich überzeugt, dass sie mir gut gefallen wird.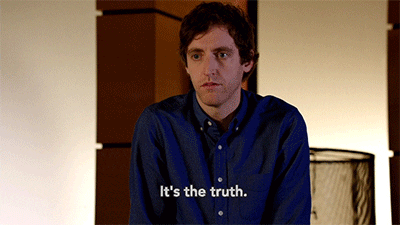 Schon ein paar Tage ist nun auch die 3. Staffel Fargo auf Netflix verfügbar. Maik hat bereits reingeschaut und seine Meinung zum Staffelauftakt kund getan. In meine Woche gehört Fargo definitiv auch! Gut, dass es nur jede Woche eine neue Folge gibt. So hat man immer ein bisschen mehr Zeit, um auf dem aktuellen Stand zu sein. Sobald ich die ersten Minuten der neuen Staffel gesehen habe, werde ich mir aber wohl wünschen, gleich alle Episoden sehen zu können. Mich hat ja schon diese Szene aus dem Trailer überzeugt.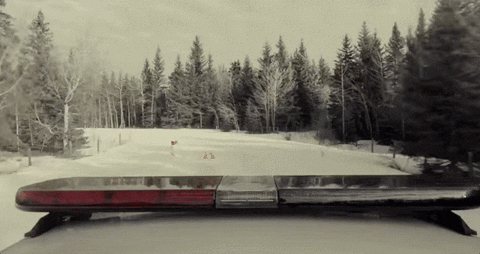 Auf den Geschmack gekommen bin ich nun doch auch bei Gotham. Dazu startet heute in den USA die zweite Hälfte der mittlerweile 3. Staffel. Nach einem irgendwie missglückten Start zwischen dem jungen Batman und mir bin ich bereit, ihm noch eine Chance zu geben. Bald. Vielleicht.
Durststrecke
Um die Durststrecke der Wochenmitte zu überstehen, zeigt Hulu am Mittwoch die Pilotfolge zur neuen Dramaserie The Handmaid's Tale. Hier bin ich vor allem sehr gespannt darauf, ob ich Alexis Bledel von ihrer Rolle als Rory aus Gilmore Girls trennen und als andere Figur betrachten kann. Wird vermutlich gar nicht so einfach.
Immer wieder aufgefallen ist mir auf Sky der Trailer zu Genius, National Geographics erster scripted Dramaserie über Albert Einstein, gespielt in der jungen Version von Johnny Flynn (Lovesick) und als erwachsenes Genie von Geoffrey Rush. Sieht echt vielversprechend aus! Die Serie läuft ab Donnerstag bei uns in Deutschland.
Maiwochenende
Schöner könnte es kaum sein, dramaturgisch gesehen meine ich: Zwei Darsteller aus den zuletzt genannten Serien spielen wichtige Rollen in der Serie, die ich vor kurzem wieder neu begonnen habe: Elizabeth Moss, die die Hauptrolle in The Handmaid's Tale spielt, und Vincent Kartheiser, der eine kleine Rolle in Genius einnimmt, sind beides wichtige Figuren aus Mad Men, der AMC-Dramaserie, die von 2007 bis 2015 ausgestrahlt wurde. Vor einigen Jahren habe ich die Serie begonnen, dann war ich überzeugt, dass sie Teil meiner Masterarbeit über Antihelden sein wird. Nach zwei Staffeln Binge Watching ist sie allerdings wieder gekickt worden und seitdem hab ich sie nicht wieder angerührt. Auf dem Schirm hatte ich sie zwar immer irgendwie und ganz schauen wollte ich sie auch, aber erst die Tatsache, dass die fiktive Werbekampagne für Heinz Ketchup, die Bestandteil der Serie war, nun wirklich umgesetzt wird, hat die Serie bei mir erst wieder so richtig auf's Radar gebracht. So starte ich den Mad Men-Marathon also gerade noch einmal neu und ganz von vorne.
Am Sonntag läuft in den USA dann auch noch American Gods an. Eine Serie, über die im Vorfeld ganz schön viel geredet, geschrieben und gezeigt wurde. Und bei uns ist die Pilotfolge dann direkt auch schon am Montag auf Amazon Prime verfügbar.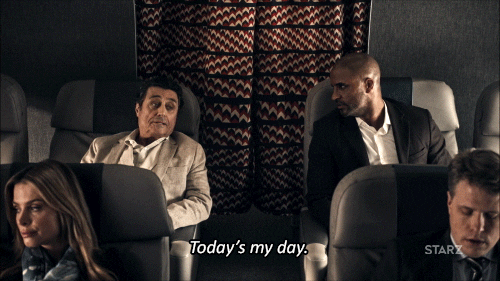 Also, wir haben wieder einiges vor – ran an die Arbeit und dann ab vor den Fernseher. Habt eine schöne Woche!

-->