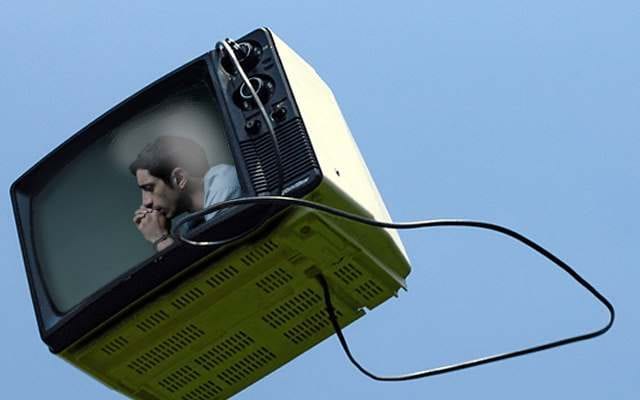 Morgens ist es beim Aufstehen noch dunkel und zum Abendessen muss man schon wieder das Licht anmachen. Wir können es nicht verleugnen: Der Herbst ist da. Und was das bedeutet, ist ja sowieso klar: Winter is coming! Na gut, das dauert hoffentlich noch ein Weilchen! Genießen wir also noch ein bisschen die Zeit der zweistelligen Temperaturen und gewöhnen uns langsam wieder daran, unseren Platz in der Sonne auf Balkon oder im Garten wieder öfter gegen den Platz auf dem Sofa zu tauschen – und das kann nur Gutes bedeuten: Serien Time – Adventure Time! Werfen wir also zum Wochenbeginn mal wieder einen Blick auf's nationale und internationale Serienprogramm und schauen uns an, welche Neustarts auf uns warten. Eine Übersicht dazu findet ihr wie immer auch in unserem Kalender. Und wenn es diese Woche mal nicht so rund laufen sollte bei euch: Denkt dran, uns steht ein langes Wochenende bevor!
Montag, 26. September 2016
Beginnen wir die Woche mit leichter Kost – und voller Ladung: Superstore blickt auf das Leben der Angestellten eines großen Kaufhauses, eben eines Superstores. Ab 21 Uhr laufen auf Universal Channel heute ganze fünf Episoden der Comedyserie mit America Ferrera (Alles Betty!). Sieht ganz gut aus!
Superstore (NBC) Trailer HD
In den USA ist heute Nacht die bereits 28. (!!!) Staffel der Simpsons gestartet. Den künstlerischen Couch Gag dazu könnt ihr euch hier anschauen. Weitere Staffeln, die heute Nacht in den USA on air gingen, sind diese:
Bob's Burgers S07E01 – FOX
Family Guy S15E01 – FOX
Quantico S02E01 – ABC
The Last Man On Earth S03E01 – FOX
Dienstag, 27. September 2016
Wer am Montag Gefallen an Superstore gefunden hat, kommt heute noch einmal auf seine Kosten: Ab 21 Uhr geht's weiter mit der Serie und wir machen die Staffel heute noch voll, sprich: Rüsten für Folge sechs bis elf!
Auf RTL Crime startet zur Prime Time die Thrillerserie American Odyssey. Mein erster Eindruck anhand des Trailers: Ganz schön patriotisch! Dann: Oh, könnte spannend werden! Und zum Ende hin: Ganz schöne Aufnahmen! Mal schauen.
American Odyssey ( American Odyssey ) - Trailer VO
Mittwoch, 28. September 2016
Sky Atlantic hat heute nicht nur den Auftakt zur vierten Staffel Masters of Sex im Programm (ab 21 Uhr), sondern auch die ersten beiden Episoden zur sechsten Staffel Nurse Jackie (ab 22 Uhr).
Ansonsten können wir ab 21 Uhr auch ProSieben FUN einschalten, hier startet die zweite Staffel Deadbeat – eine Comedyserie, auch wenn der folgende Teaser zunächst ein anderes Genre vermuten lässt:
Deadbeat-Haunted Mansion Season 2 Teaser
Donnerstag, 29. September 2016
Highlight der Woche: der Deutschlandstart von The Night of! Ab 21 Uhr sehen wir auf Sky Atlantic die Auftaktepisode mit dem Titel "The Beach", im wöchentlichen Rhythmus gibt es Nachschub. Wochenfavorit!
Freitag, 30. September 2016
Okay, eventuell bekommt der Wochenfavorit doch schon am Freitag Konkurrenz: Auf Amazon ist ab heute nämlich Woody Allens Mini-Serie Crisis in Six Scenes verfügbar. Doch Netflix überlässt der Konkurrenz nicht das Feld und nimmt die erste Staffel Luke Cage ins Programm auf. Kopf an Kopf Rennen? Woody gegen Superheld? Ich entscheide mich für Woody.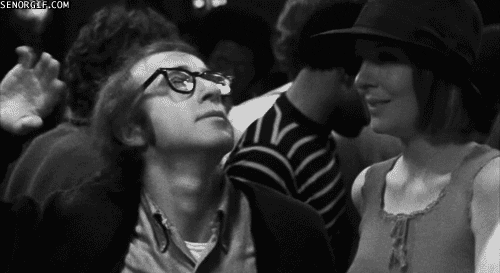 Und sonst so?
The Magicians S01E01 – SIXX
Samstag, 1. Oktober 2016
Bis auf die ersten beiden Episoden Crazy Ex-Girlfriend, die ab 18.50 Uhr auf ProSieben FUN zu sehen sind, gibt es heute nichts Erwähnenswertes.
Sonntag, 2. Oktober 2016
Auch wenn sie genau genommen erst heute Nacht in den USA und damit am morgigen Tag bei uns anläuft, möchte ich an dieser Stelle schon (noch) einmal auf die Serie Westworld hinweisen. Denn Vorfreude ist ja bekanntlich die schönste Freude. Falls ihr also noch keine Pläne für den Feiertag habt, ist zumindest eine Stunde nun verplant. Hoffentlich hält die Serie, was Promos versprechen!

Habt eine tolle Woche!

-->