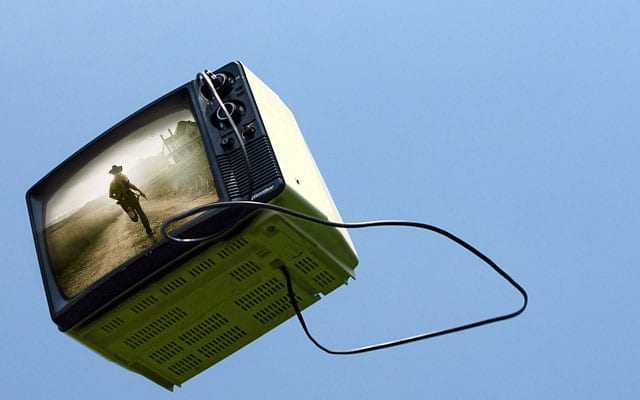 Schon wieder Montag?! Das geht ja schneller als Usain Bolt auf Speed… Damit ihr nicht so überrascht vom TV-Programm wie vom Wintereinbruch seid (obwohl die ganze Zeit alle "Winter is coming" sagen…), haben wir mal wieder einen total humoristisch angehauchten Vorausblick in das da Kommende. Damit ihr gar nicht erst zappen oder "Mal schauen, was da kommt" braucht. Das ist nämlich kacke!
Die US-Termine gibt es weiterhin hier zu sehen (pickepackevolle Woche, u.a. mit Staffelstarts von Fargo und The Knick!), das komplette TV-Programm könnt ihr bei Wunschliste wunschlisten… Ab jetzt nur noch AWESOME!
Montag, 12. Oktober 2015
Wir alle sehen tote Menschen. Herumwandeln auf FOX. Die 6. Staffel von The Walking Dead startet heute Abend um 21:05 Uhr.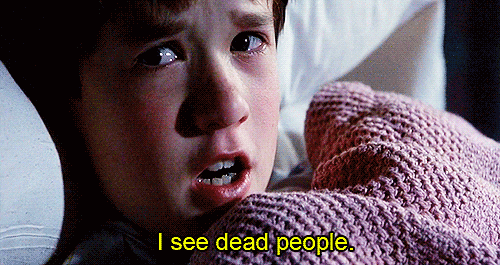 Abseits dessen wundere ich mich, wieso Supernatural es bis zu einer neunten Staffel geschafft hat (Start 20:15 Uhr auf 7MAXX) und wieso Ray Donavan (S03E01 um 22:05 Uhr auf FOX) nicht den Friedensnobelpreis erhalten hat. Mystery. Alles. Genau wie die Tatsache, dass ich noch nicht mit meiner SERIENCAMP-Präsentation begonnen habe…
Dienstag, 13. Oktober 2015
So langsam sollte ich damit beginnen. Aber es läuft endliche Brooklyn Nine-Nine im Free-TV! Auf dem herrlich absurden Sendeplatz um 23 Uhr auf dem herrlich irgendwo zwischen Kanal 33 und 2.434 befindlichen RTL Nitro. Herrlich. Nicht. Nehmt es euch auf und schaut davor lieber Gotham (22:15 Uhr auf ProSieben).
Mittwoch, 14. Oktober 2015
Auf Vox gibt es ab 21:15 Uhr die finale Doppelfolge von How to Get Away with Murder der ersten Staffel zu sehen. Kann ich euch in etwa so viel zu sagen, wie die Welt zur Freilassung von OJ Simpson damals. Wer das nicht mag schaut ab 22 Uhr Ballers auf Sky Atlantic. Keine Ahnung, worum es geht, aber mit hoher Wahrscheinlich um Leute, die gerne Bälle veranstalten. So mit Tanzen und Masken und so, ihr wisst schon…
Donnerstag, 15. Oktober 2015
SERIENCAMP! Das eröffnet zumindest Donnerstag und ich sollte bis dahin eigentlich alles fertig haben – fange aber vermutlich gehetzt an und schiebe eine Nachtschicht ein. Im Fernsehen gibt es für euch neue Folgen von iZombie (S01E11, 21:10, sixx) und The Strain, die ihr sehen solltet. Die wirklich neue (S02E05) ab 22 Uhr auf Sky Atlantic, die alte neue (S01E11) ab 1:35 Uhr morgens (ja, Klugscheißer-Donnerstag!) auf ProSieben. Lang lebe die bescheuertste Programmplanung der Welt…
Freitag, 16. Oktober 2015
Okay, ab hier ist ja eigentlich nur noch SERIENCAMP. Passend dazu bietet das Fernsehen nur wenig wirklich Interessantes, das ich euch einfach mal verschweige. Okay, Brooklyn Nine-Nine um 21:35 auf RTL Nitro. Das geht noch zwischendrin.
Samstag, 17. Oktober 2015
SERIENCAMP!!!!1 Die letzten Vorbereitungen zum #SerienSlam laufen auf Hochtouren, da interessiert es wirklich kein Schwein, dass ab 18:50 eine sicherlich total herzergreifende Doppelfolge Graysannadomie läuft. Ehrlich jetzt!
Sonntag, 18. Oktober 2015
MEHR SERIENCAMP!!!1 Okay, ich höre auf damit (so wie das SERIENCAMP am Sonntag). Dann zitiere ich eben einfach die Titel der Serien, die am Sonntag neue Folgen auswerfen: Bella and the Bulldogs schauen lieber Navy CIS als Navy CIS: L.A. während sie Faking It mit der Brotherhood Scorpion spielen. Weil mich das alles nicht interessiert, gibt es auch keine Sendedaten dazu. Ha!

Habt eine schöne Woche – televisionär wie regulär!

-->