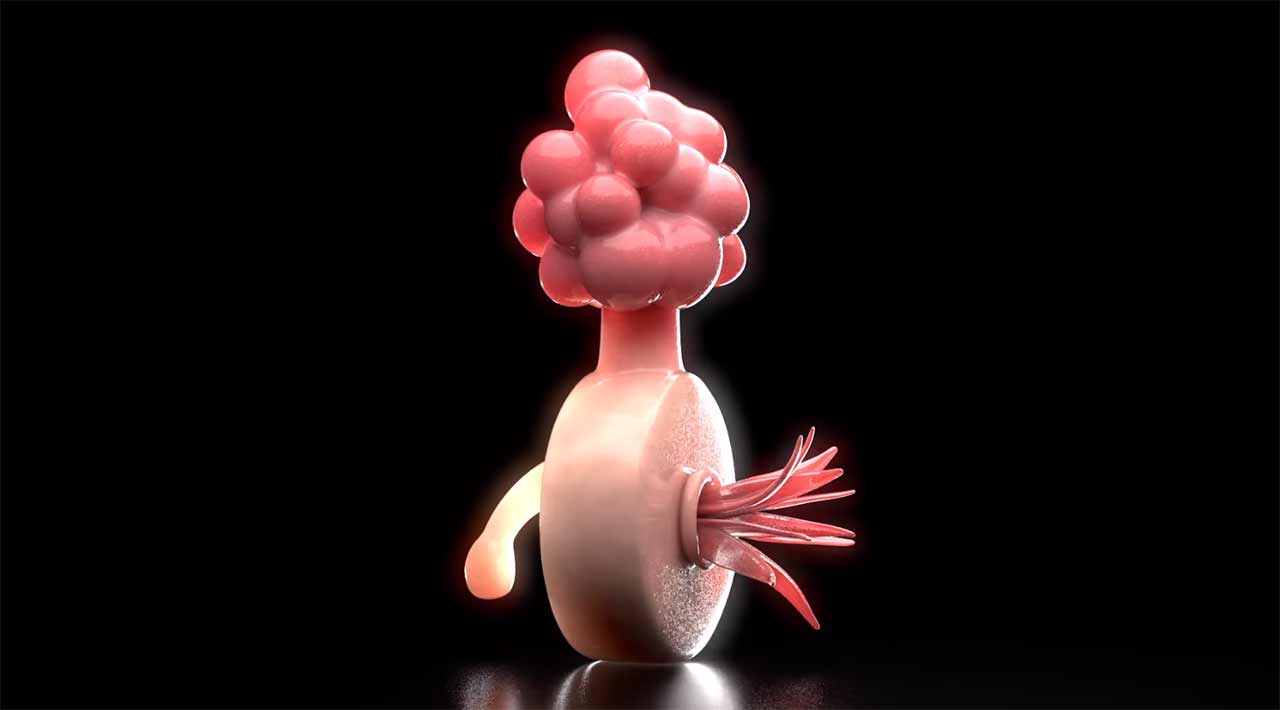 Heute Morgen erst das "Rick and Morty Monopoly", jetzt diese grandiose Neuerung! Hat wirklich JEDER Haushalt dieses Multiversums bereits einen handelsüblichen Plumbus parat hängen, gibt es jetzt die Revolution des funktionalen Alleskönners: den "Plumbus X". Ein wahres Prachtwerk der Ingeneurs- und Aufzuchtkunst. Oder so. Herrlich in allerbester Keynote-Wichtigtuerei-Manier umgesetzt von Nimrod Zaguri und gesprochen von Tim well.
"To create the new Plumbus, every fundamental element of the device had to be completely imagined, and then, reimagined"
Erstmals war der Plumbus in S02E08 ("Interdimensional Cable 2: Tempting Fate") von "Rick and Morty" zu sehen. Falls ihr vor lauter Begeisterung und/oder Vergessenheit nicht mehr genau wisst, wie der klassische Plumbus eigentlich genau hergestellt wird – hier das "How They Do It"-Video. Da jeder weiß, wofür der Plumbus zu gebrauchen ist, braucht man ja zum Glück nicht weiter zu erklären, wozu er/es gut ist. Hauptsache, man hat einen!
"For homemade plumbuses, always push your dinglebop through a grumbo so your fleeb doesn't fill up with its own juice. Or you'll find out how badly hizzards can get in the way when you're trying to flag down a freelance blamph through a handful of chumbles. Spitting schlami optional. Ploobus."
Plumbus Gebrauchsanleitung
In der physischen Variante der zweiten Staffel "Rick and Morty" (Partnerlink) lag übrigens eine Anleitung zur Nutzung des Plumbus bei (zumindest in der amerikanischen "Collector's Edition" von DVD und Blu-ray). Falls ihr die mitgelieferte Gebrauchsanleitung eures eigenen Plumbus verlegt haben solltet, hier haben wir sie euch hier nochmal eingefügt. Also, eigentlich wisst ihr das ja eh alle und es ist total selbsterklärend und intuitiv im Gebrauch, aber man weiß ja nie…

via: b3ta