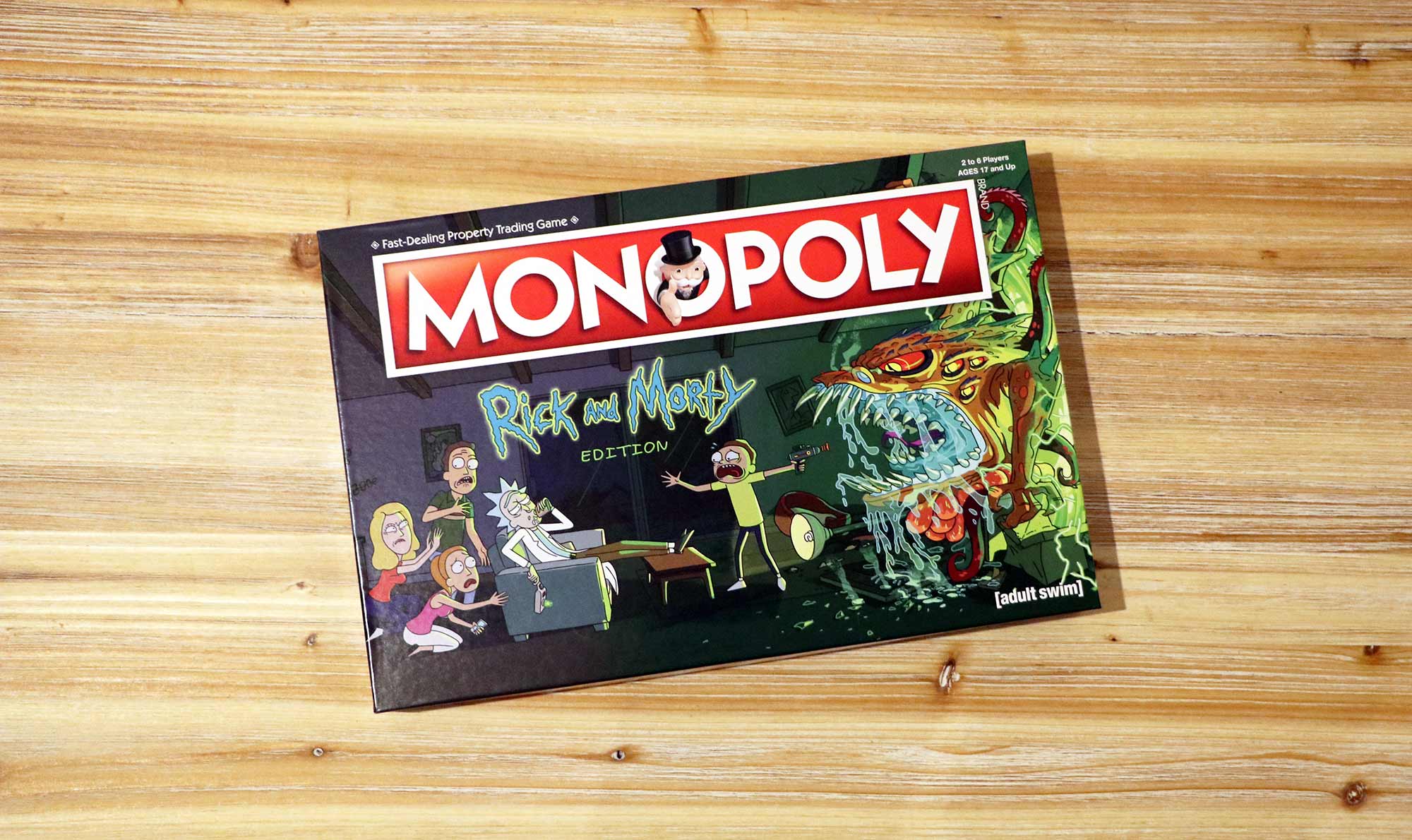 Ja, es ist wahr – es gibt ein Monopoly Rick and Morty! Nicht nur das – ihr könnt im Rahmen unseres "sAWEntskalenders" sogar eines gewinnen. Ich habe die Klassiker-Adaption von Winning Moves gestellt bekommen und testgespielt.
"It's time to get schwifty!"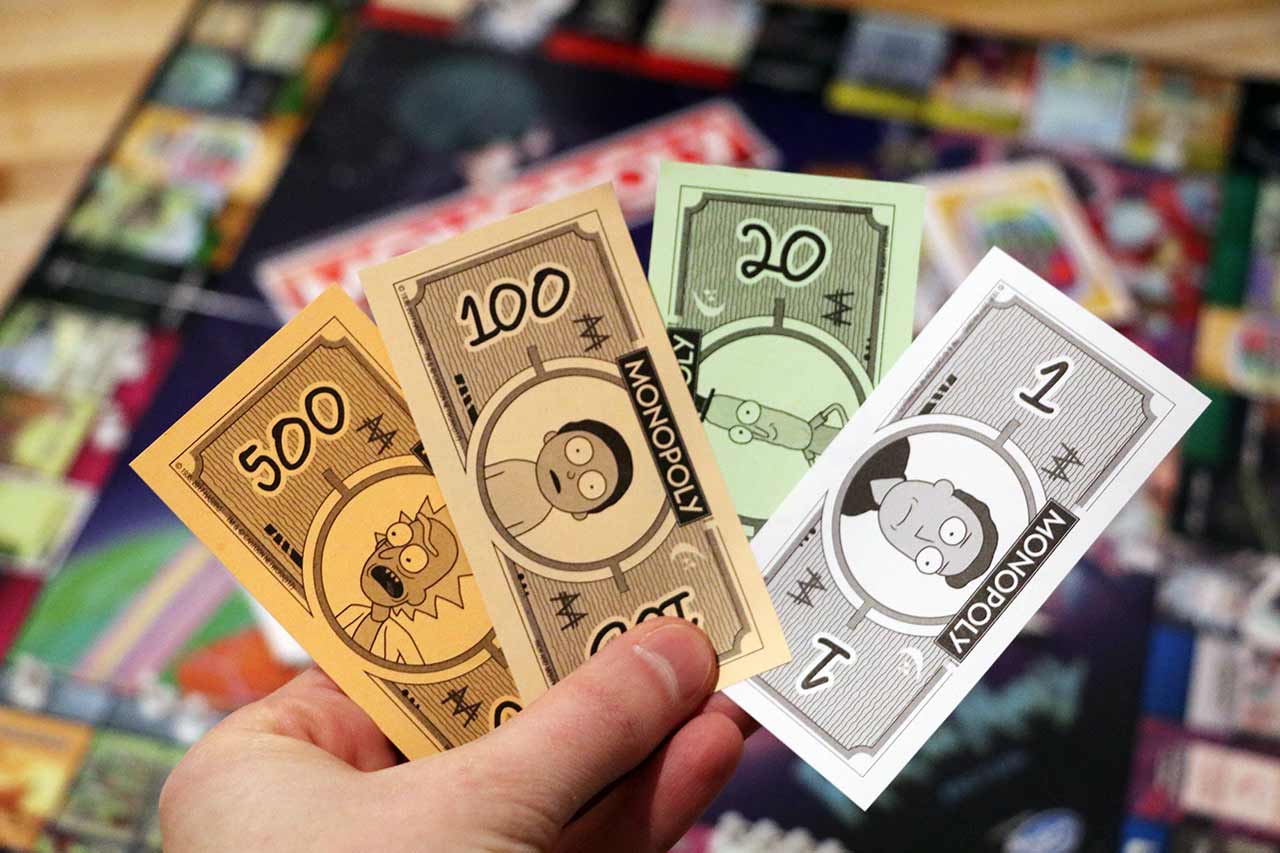 Wie Rick and Morty'isch ist es?
Eigentlich wurden sämtliche Elemente des Spiels angepasst. Das Spielbrett kommt mit schicker (wenn auch auf den ersten Blick etwas kleinteiligen) Serien-Illustration daher, die Straßennamen sind aus der Show bekannten Spielorten wie "Blips and Chitz", "Earth C-137" oder natürlich "Rick's Garage" gewichen. Besonders gefallen mir aber die anderen Anpassungen. Die Ereigniskarten sind zu "Get Schwifty!" und (wie ich finde ungemein passend) "Interdimensional Cable TV" geworden. Noch passender wird es bei den Häusern und Hotels, die zu Flooble Cranks und Gooble Boxes wurden. Highlights sind natürlich wie bei jeder Monopoly-Adaption die Spielfiguren. Von Portal Gun bis Meeseeks-Box ist viel elementares aus der Sendung dabei.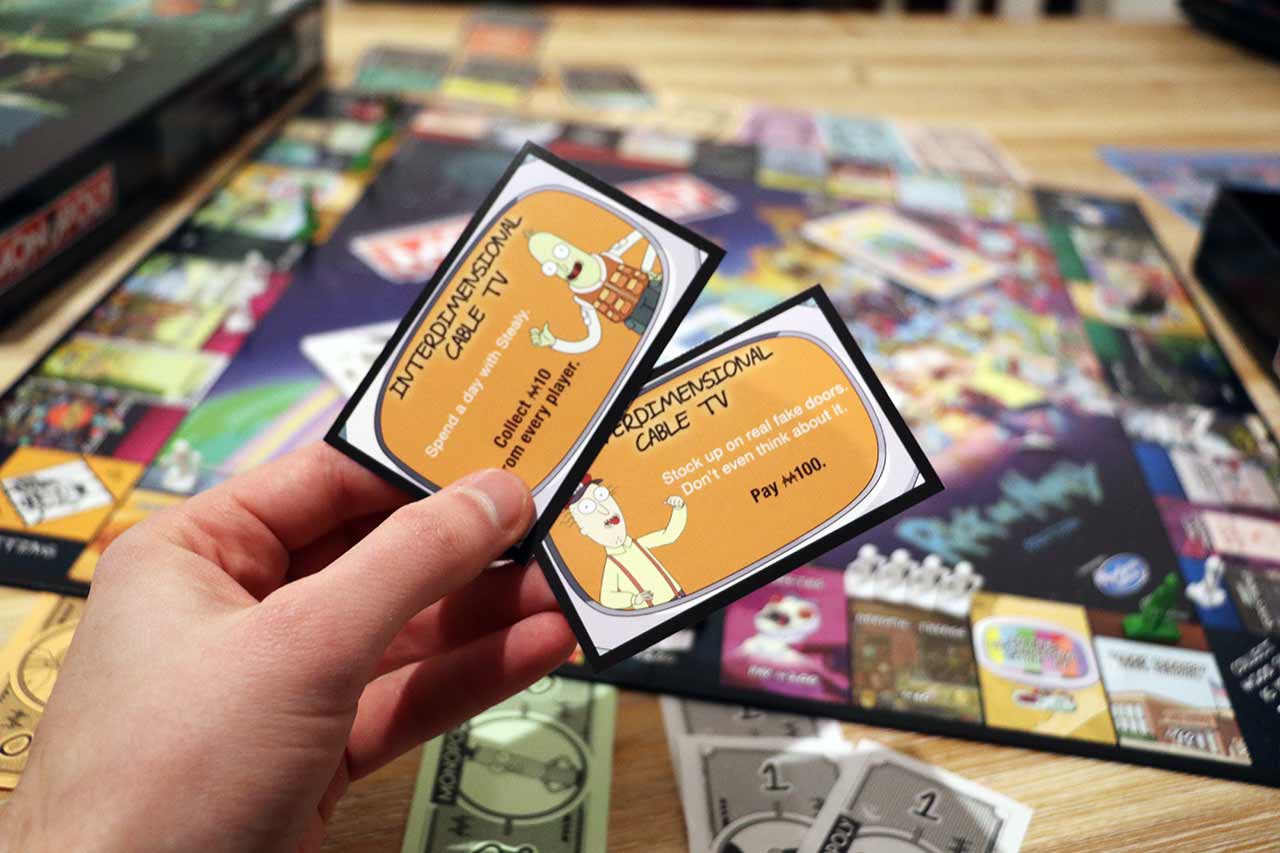 Leider keine neuen Spielelemente, aber das ist eben Hasbro vorbehalten. So ist es wie bei den Varianten zu Game of Thrones, The Walking Dead oder Transformers, das hauptsächlich das Design und die Benamung so ziemlich sämtlicher Dinge abgeändert wurden. Und die "Monopoly-Währung" haben wir selbständig im Rahmen des Spiels in "Schmeckles" umgetauft (und ja, immerhin sind die Konterfeis einiger Figuren zu sehen – natürlich ist Jerry der Einer-Schein).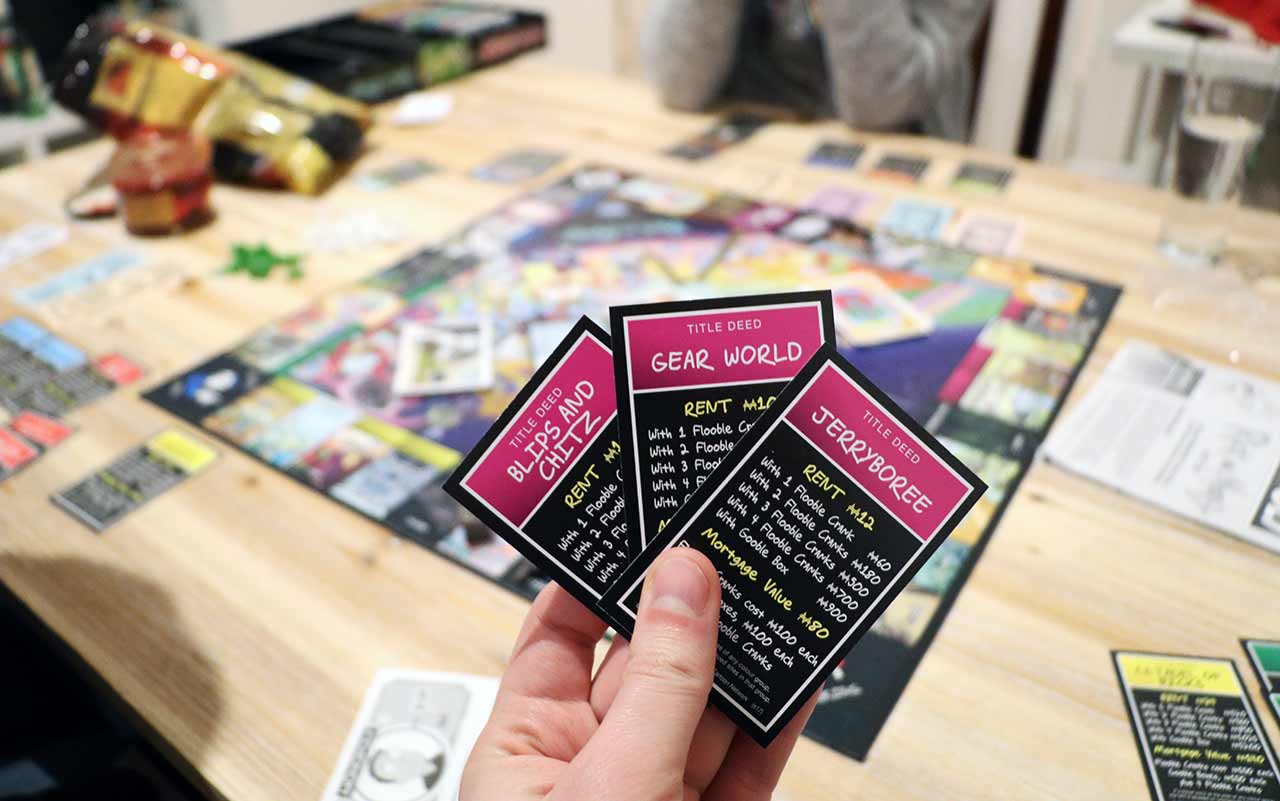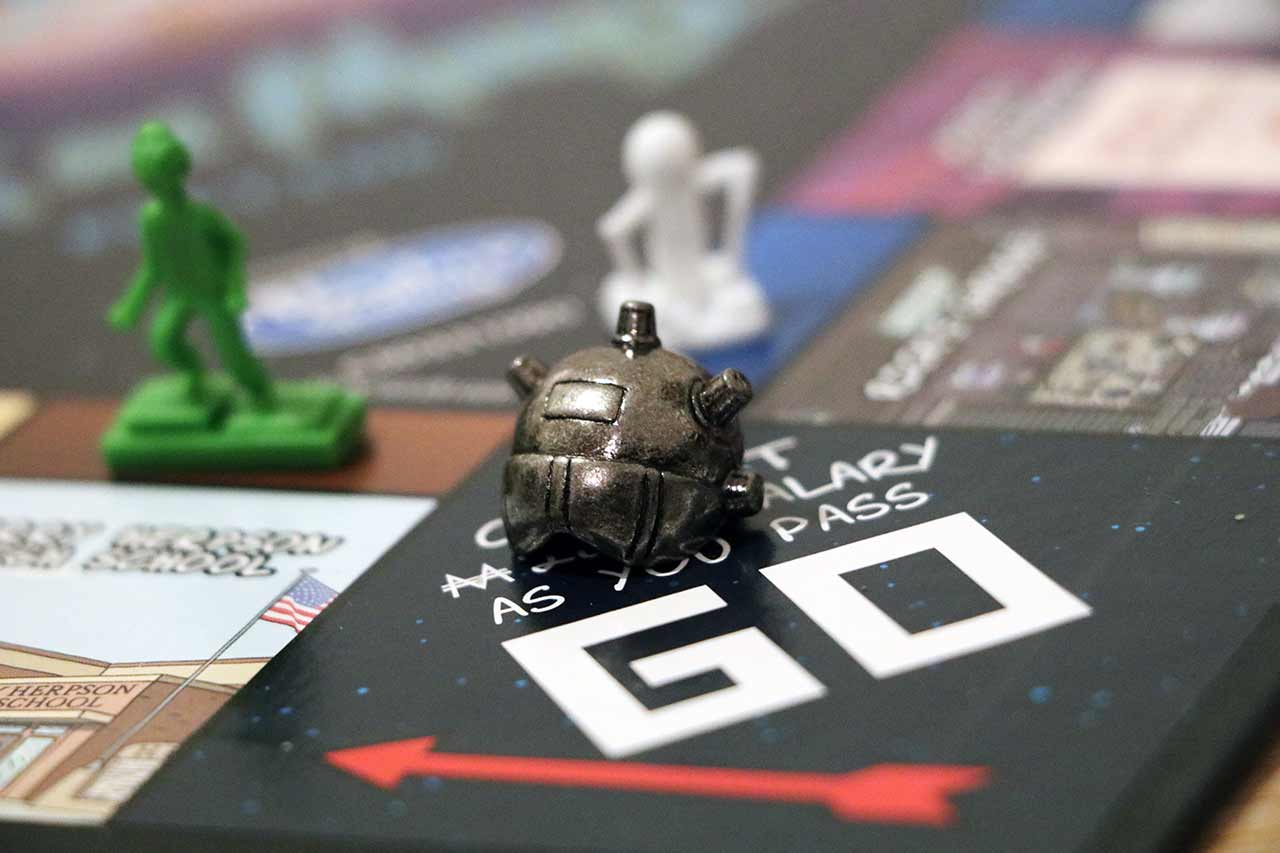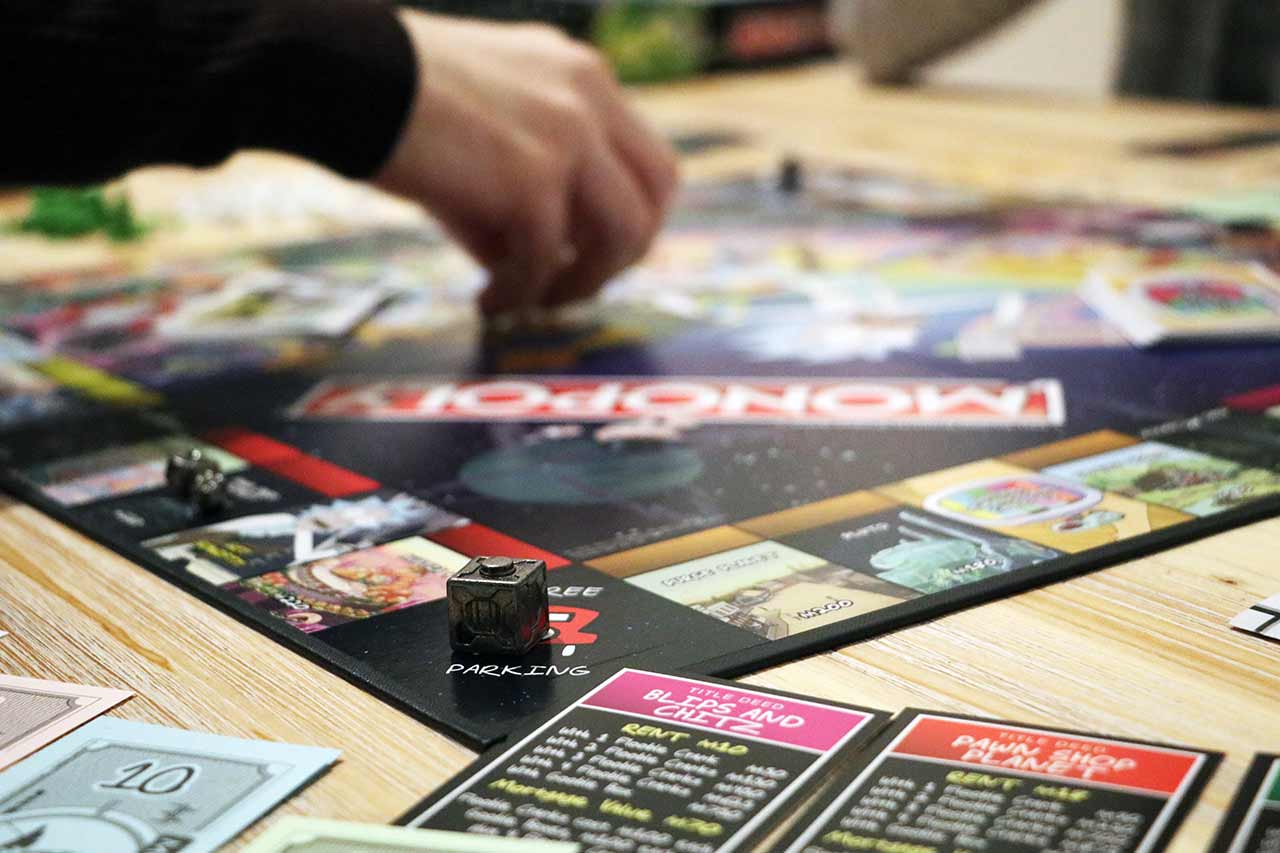 Die Testrunde hat jedenfalls viel Spaß gemacht – ich meine auch der Person, die die Sendung bisher nicht wirklich mag, kann aber auch daran liegen, dass sie gewonnen hat. Ich war nach einigen Runden Bankrott, aber ein lautes "Blips and Chitz!" oder "Wubbalubbadubdub!" hier und da kann man auch dann noch anbringen. Das Design des Spielfeldes ist mir persönlich etwas zu unausgeglichen und aufgeregt gestaltet worden, da macht die GoT-Variante zum Beispiel einen stilsicheren Eindruck. Aber das tut dem Spielspaß natürlich wenig bis keinen Abbruch.
Rick and Morty Monopoly kaufen
Aktuell gibt es bereits die englische Variante des Spiels für 39,95 Euro bei Winning Moves zu kaufen. An der deutschen Variante wird gearbeitet, so dass ihr voraussichtlich ab Frühjahr 2018 damit spielen könnt. Aber wenn man die Regeln an sich weiß, sollte die Originalvariante denke ich kein Problem darstellen.