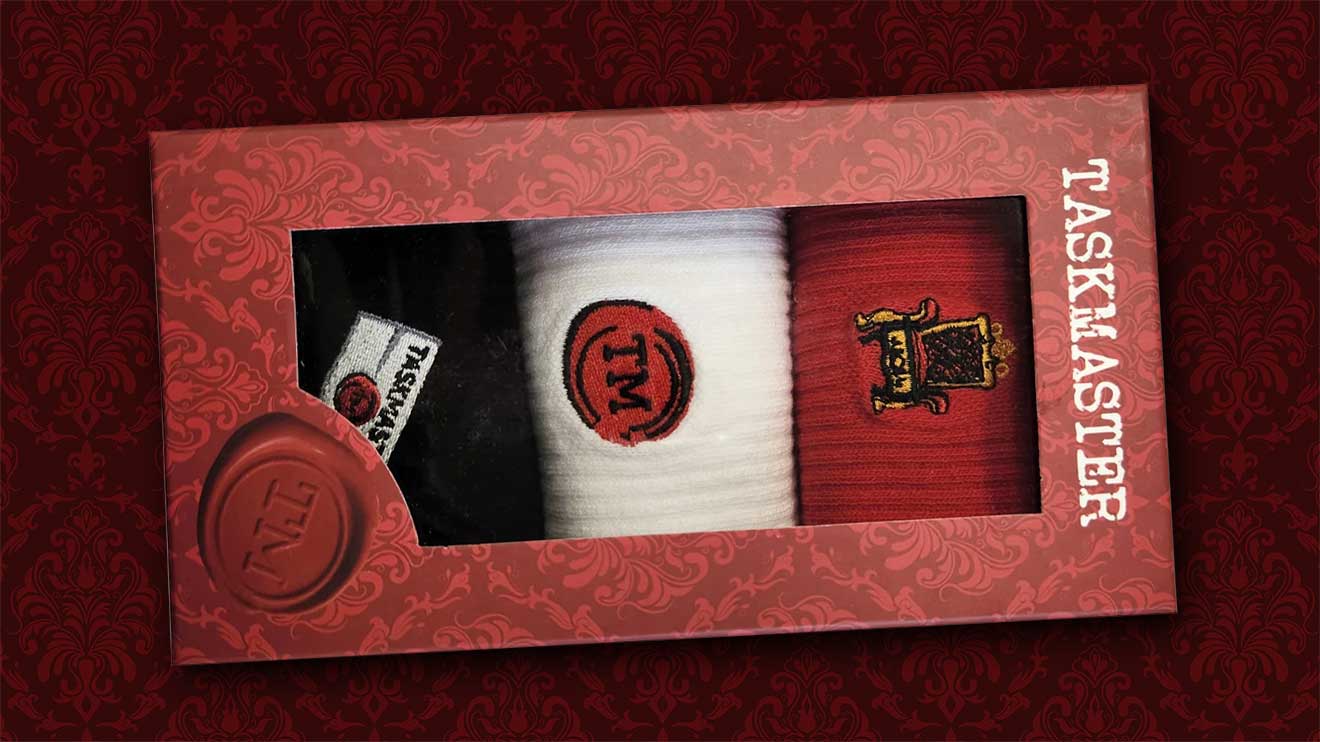 Am Donnerstag ist die mittlerweile fünfzehnte Staffel der großartigen Comedy-Show "Taskmaster" in Großbritannien zu Ende gegangen und zur Feier des Finales wurde ein feines Stück Merchandise veröffentlicht: offizielle "Taskmaster"-Socken!
As if #Taskmaster final day couldn't get any more exciting… it's the brand new Taskmaster Sock Gift Box!

Get this set of 3 high-quality foot protectors at https://t.co/iXY4RWYoLm right now! #socks pic.twitter.com/AuGSzgeU9o

— Taskmaster (@taskmaster) June 1, 2023
Wie eingefleischte Fans mittlerweile wissen, tragen Taskmaster Greg Davies und Assistent Alex Horne zu jeder Sendung ausgefallene Socken, die – wie wir dem reddit-AMA entnehmen konnten – stets für die beiden ausgesucht und bereitgelegt werden. Da war es eigentlich nur eine Frage der Zeit, bis es auch passendes Socken-Merch gibt, das die Leute daheim beim Anschauen der Sendung tragen können.
An sich finde ich das Set mit den Symbolen auch super, zumal diese aufgestickt worden sind, aber ich hätte mir auch zumindest ein Exemplar mit wiederkehrendem Vollmuster gewünscht. Also, dass z.B. das Wachssymbol oder der Umschlag etliche Male über die komplette Socke hinweg verteilt ist. Das wäre dann auch immer sichtbar und nicht lediglich, wenn das Hosenbein hochgerutscht ist. Dennoch ein tolles Set für Fans der Show!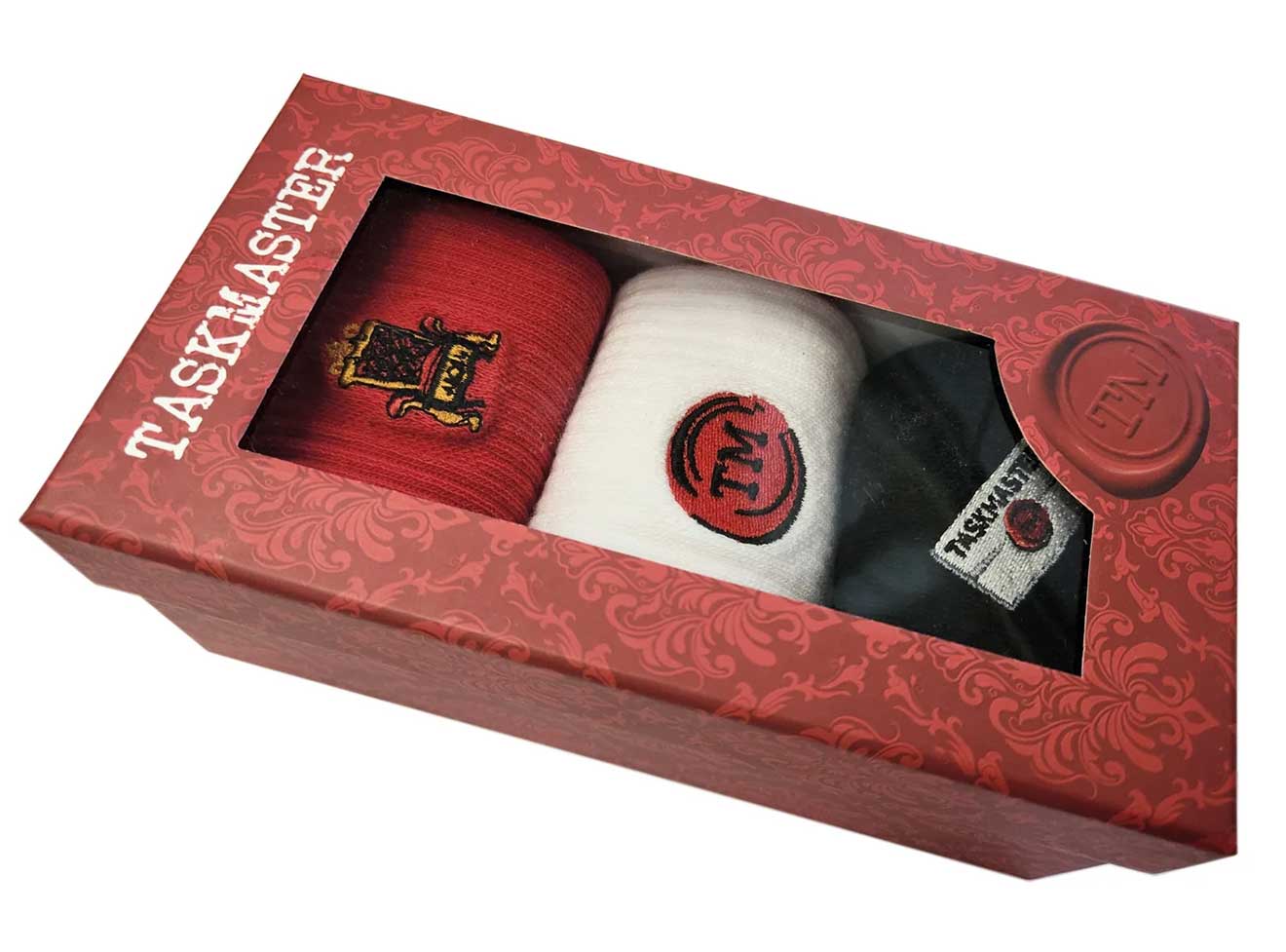 "It's the one you've all been waiting for, the official Taskmaster socks! You wear them on your feet, in case you didn't know. This 3-pair set comes in red, black and white (obviously) with special embroidery (hand-crafted by the little hands of Little Alex Horne) featuring the wax seal, task envelope, and the iconic thrones of both The Taskmaster and his loyal assistant. Go on, treat your Daddy this Father's Day, or just treat yourself because your feet deserve this."
Das Dreier-Socken-Set kann man ab sofort im offiziellen "Taskmaster"-Store kaufen. Der Preis beträgt 29,95 Euro zuzüglich Versandkosten nach Deutschland in Höhe von 9,95 Euro sowie Zollgebühren. Theoretisch sollen Sendungen innerhalb von sieben bis vierzehn Tagen im internationalen Ausland aufschlagen, es kann aber auch mal bis zu vier Wochen dauern (Sendung in "bestimmte" Länder, wobei diese nicht konkret aufgeführt werden – ich gehe davon aus, dass Deutschland verhältnismäßig schnell gehen dürfte).

Bei den Versandkosten lohnt es sich, weitere Sachen direkt mit zu bestellen. So gibt es im "Taskmaster"-Store auch Spiele und Bücher zur Sendung (die eigentlich auch Spiele sind…), sondern auch Artwork-Prints aus den einzelnen Staffeln oder auch originale Task-Umschläge. Leider ist der Wachsabzeichen-Magnet momentan ausverkauft…

-->