Roboter, Militär und eine tödliche Bedrohung aus dem All, vor der uns nur eine labile Frau und ein cooler Polizist retten kann; das ist der aktuelle Status der 2. Staffel Extant. Um etwas vorweg zu greifen, daran an diesem Status wird sich auch in Folge 2 nichts ändern:
Zunächst versucht das Militär erneut mit herkömmlichen Mitteln den Alien Gigolo auszuschalten – ein Team von schwer bewaffneten Soldaten ist kurz davor ihn zu stellen. Was passiert? Der Gigolo mit Superkräften bringt die Soldaten dazu sich selbst zu töten, ein Megafail. Jetzt versteht man auch warum das Pentagon so hinter der Roboterforschung von Julie her ist, die nach dem Tod von John das Projekt übernommen hat. Menschen können die Aliens einfach nicht stoppen. Aber trotzdem probieren sie es, nicht wirklich logisch aber offenbar notwendig für den Aufbau der Drohkulisse.
Julie schafft es aber noch nicht den kämpfenden Roboter dem Militär zur Verfügung zu stellen, außerdem macht Ethan Probleme. Er will zurück zu seinen Eltern, am Ende weiß sich Julie nicht anders zu helfen, als sein Programm zu verändern und ihn denken zu lassen, sie sei seine Mutter. Man will glauben, dass sie noch ein Funke Gutes in sich trägt, aber dieser Glaube schwindet schnell – denn ihre Taten sind wirklich nicht nett, auch wenn sie immer etwas gequält dabei drein schaut. Dennoch, ihr Charakter deutet daraufhin, dass sie sich ganz am Ende der Staffel doch noch auf die gute Seite begeben wird.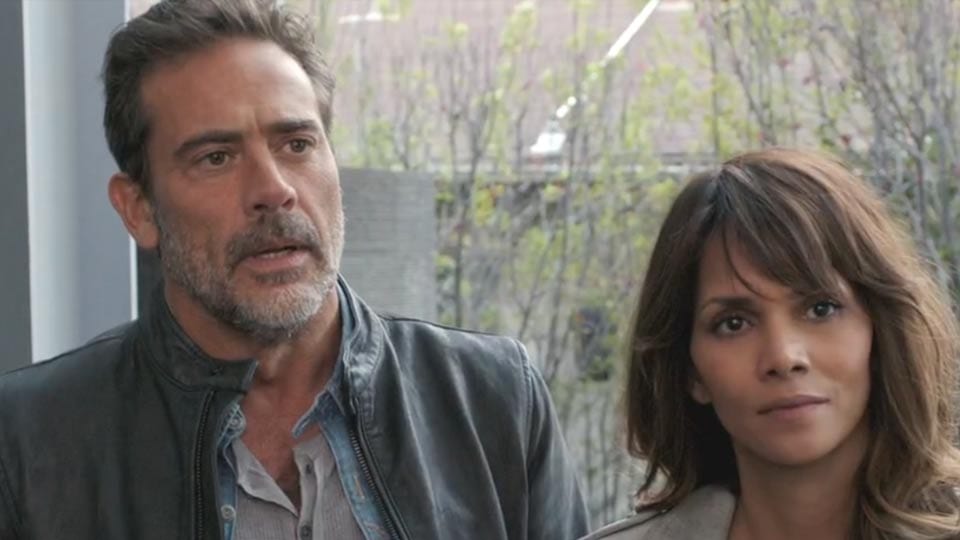 Molly und Richter ermitteln derweil und machen eine Frau ausfindig, die von dem Gigolo geschwängert wurde. Richter glaubt Molly die irre Geschichte mit den Aliens, aber stellt fest, dass dies zu groß für die beiden ist. Doch am Ende schafft es Molly Richter zu überzeugen, am Fall dran zu bleiben. Diese Inszenierung ist schon etwas klischeehaft. Es könnte auch da Setup eines 0815 Actionfilms sein, der heroische und markante Polizist mit der toughen Frau an seiner Seite, die er – obwohl sie nicht möchte – beschützen muss. Ich weiß nicht so recht was ich davon halten soll. Das folgende Zitat hat dann aber doch ein Lächeln auf mein Gesicht gezaubert. Molly bleibt nicht still als sie eine Zeugin befragen, sein Kommentar danach:
What part of psychic that doesn't talk didn't you understand?
Der Cliffhanger am Ende der Episode hat es in sich. Molly hat das Alien ausfindig gemacht, sie steht neben ihm in einer Bar. In der entfernten Militärbasis wurde aber schon der Befehl erteilt, das Alien mit einer Bombe auszuschalten. Obwohl Molly auf den Sicherheitskameras erscheint und gut sichtbar ist, soll der Plan ausgeführt werden. Wirklich spannend ist dieser Cliffhanger nicht, denn es ist sehr unwahrscheinlich, dass Molly schon in Folge 3 sterben wird, insofern verpufft diese Spannung.

Die erste Folge wirkte noch vielversprechend, aber die zweite Episode lässt diese Wirkung etwas verblassen. Das Mysteriöse ist komplett aus der Serie verschwunden, denn die Fronten sind geklärt und die Fähigkeiten des Aliens sind hinlänglich bekannt. Was übrig bleibt, ist eine lahme Verfolgungsjagd mit recht einfach gestrickten Charakteren.

-->